25 Best Puzzle Games For Android devices
September 28, 2022

in

Games
Mobile puzzle games are very addictive in all formats. Whether they are falling blocks, object matches, mazes, or any other kind of puzzle. They are always addictive and we like to spend hours playing those games. Studies say that playing puzzle games help kids sharpen their memory and increase their problem-solving skill. So Google Play store has so many puzzle games for Android devices that are worth playing. If you are looking for some good puzzle games to try, here are a few Puzzle games for Android. This list contains both free and paid Puzzle games. you can get any depending on your choice.
Also see: Best Action Games for Android
Best Puzzle Games For Android
Have a look at this list of the best Android Puzzle games for Android.
1. Monument Valley 2
Monument Valley 2 is the squeal of the popular game Monument Valley 2. The goal of the game is to Ro and her child through mazes that include elements of optical illusions and impossible objects. You can tap on the screen to move RO and her child to finish the puzzle. This is a paid game priced at $4.99.
2. The Room: Old Sins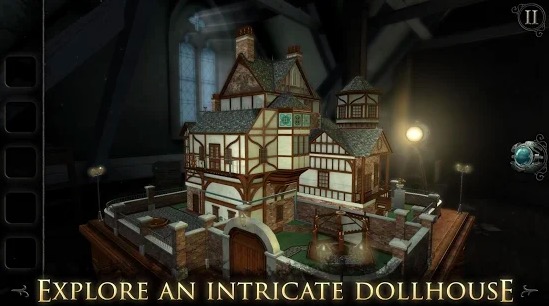 The Room: Old Sins is another challenging puzzle game you will love to play. The game takes place in the attic of Waldegrave Manor. You will have to look for an engineer and wife who went missing. The game offers a slow mystery and clever puzzles. This is also a paid game priced at $4.99.
3. Brain It On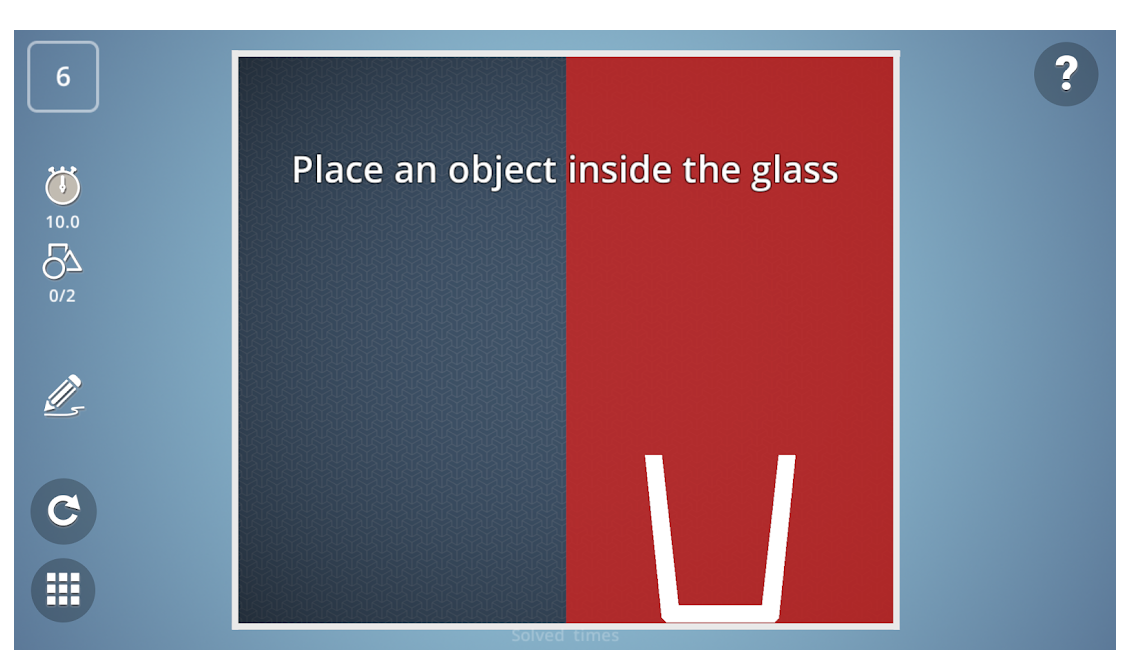 Brain It On is one of my favorite puzzle games where you have to solve several physics puzzles. You have to draw shapes to move objects and meet the target. With each level, you will unlock a few levels and it will keep becoming tougher as the game progresses. There can be multiple ways to solve but you need to find the best and fastest solution. You can also compete with your friends.
4. Flow Free: Hexes
Flow Free: Hexes is the next version of the popular puzzle game Flow Free. The core concept of the game is the same and you have to connect matching colors with pipe to create a Flow without intersecting any other pipe. There are over 2,500 free puzzles to solve. The game has colorful graphics and fun sound effects. The company also keeps adding new levels every day.
5. Homo Machina
Homo Machina is also an interesting puzzle game where you will have to solve the surreal puzzles of Homo Machina and learn about the internal working of the human body. The aim is to help the body function correctly. This is also a paid game and costs $2.99.
6. Bridge Constructor Portal
This is a physics puzzle game where you will try to build bridges. You will be solving the challenging puzzles of crossing obstacles such as sentry turrets, acid pools, and laser barriers by building bridges, ramps, slides, and other constructions to pass through safely. This is also a paid game and it costs $4.99.
7. Vandals
Vandals is also an interesting puzzle game. The aim is to sneak around police surveillance and spray walls that grow harder and harder to access. You will get several cities to spray walls. It features 60 puzzles, 5 cities, 40 backgrounders on street art and more. This is also a paid game and costs $5.49.
8. Framed 2
Framed 2 is also an interesting puzzle game where you re-arrange panels of an animated comic book to change the outcome of the story. There are a total of 23 levels of the game to enjoy. It is also a paid game priced at $4.99
9. Happy Glass
Happy Glass is also a nice puzzle game where the glass is sad because it is empty. Your job is to a line to make the glass filled up with liquid. Your aim is to find the best way to complete each level. Be creative and come up with solutions.
10. You Must Escape 2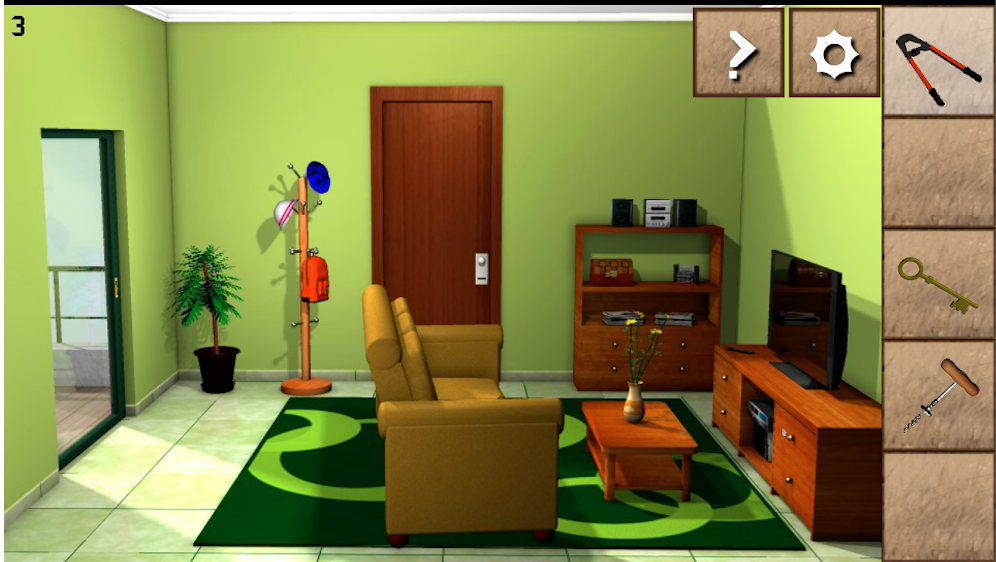 You Must Escape 2 is a room escape game where you are in a room and your aim is to find objects that will help you escape the room. This is an amazing puzzle game where your logic will help you. You can explore many different rooms and see what can help you.
11. Old Man's Journey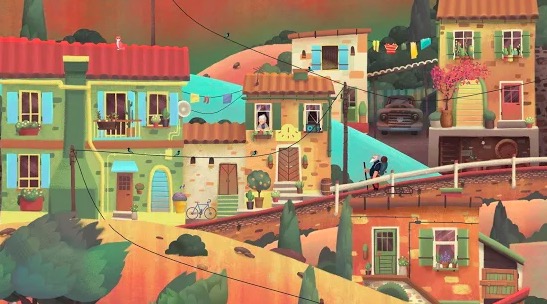 The aim of this game is to get from Point A to Point B by rearranging the landscape. The most important thing is to figure out which mountain to drag in what order for the next movement. This game is priced at $4.99.
12. Minesweeper Genius
Minesweeper Genius is similar to classic minesweeper but with Picross-style puzzles. In this game, you will have to guide the minesweeper Aristotle through a gauntlet of puzzles in a way, he must outwit aliens and recover his brain. You will have to find a way to exit each minefield. Picross-style clues hit the number of mines in each row and column.
13. Threes
Threes is an addictive puzzle game where you need to get the highest score. It starts with a 4 x 4 grid of numbered tiles. You need to slide around 1s and 2s, matching them into 3s, and then combine matching numbers together. When you slide a tile at certain directional times make the same movements. The game comes in both free and paid versions.
14. Alphabear
Alphabear is another addictive puzzle game. In each round, players need to build words from letter tiles on the map. The more letters you use, the bigger the bear gets, and the more points you earn.
15. Road Not Taken
Road Not Taken is a turn-based puzzle game about surviving life's surprises. In the game, you play as a ranger adventuring through a vast, unforgiving forest in a winter storm, rescuing children who have lost their way. This is also a paid game and costs $4.99
16. Sleep Furiously
Sleep Furiously takes the concept of a word game to a new level. In this game, you will have to form the longest, strangest, most nonsensical, but grammatically correct sentences possible. It costs $2.99.
17. Mushroom 11
Mushroom 11 is also an interesting puzzle game. The idea of the game is to control a blob of fungus. You will have to cut the blog in order to make it grow in the opposite direction. If you slide on the right, the blob will grow toward the left. This is also a paid game costing $4.99.
18. Words With Friends 2
Words With Friends 2 is Zynga's Scrabble-like game. You can play it with your friends, challenge them and earn unique themed badges for completing weekly challenges and scoring big against your friends.
19. Two Dots
Two Dots is a puzzle game where you have to connect dots together, make a line, create bombs, fight fire, and much more. This is a free game where you get 1610 fun and addicting levels to enjoy.
20. Mekorama
Mekorama is one of the best free puzzle games for Android. It features simple mechanics and good puzzle elements. There are 50 levels for you to play through. This game is also available for Google DayDream.
21. Mini Metro
Mini Metro is an interesting puzzle game where you have to draw subway lines to connect different stations in a growing city. You see random city growth in the game, so you need planning skills for playing the game.
22. Orixo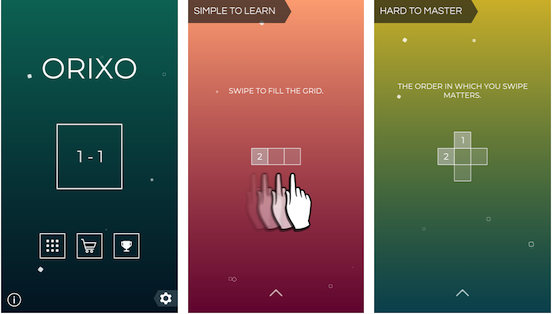 Orixo is also an interesting puzzle game. There are 320 hand-crafted puzzles and all levels are free to play. Hints are also available to help you if you are stuck at a level.
23. Rullo
Rullo is a math puzzle game where you have to make the sum of numbers in each row and column be equal to the number in the box. It sounds simple but it is really interesting. The game comes in 3 levels of difficulty and two different game modes.
24. Logic puzzles, brain teasers
This is also one of the best and free logic puzzles game app for Android. You have to move the pieces and combine them into shapes. This game will surely challenge your mental ability and helps you improve your concentration.
25. Sudoku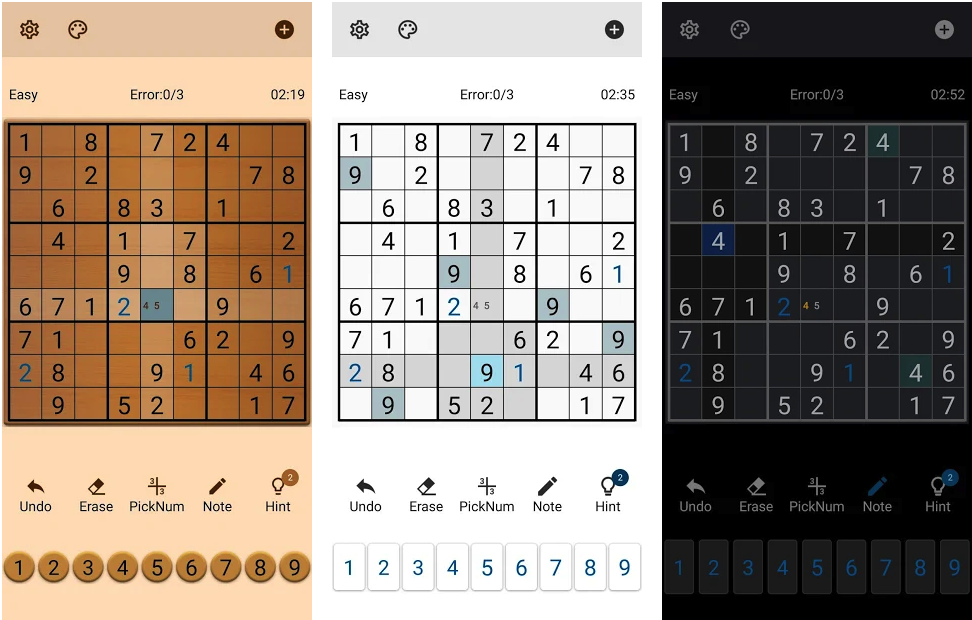 Sudoku is a popular paper puzzle that you can also play on your Android phone. This app brings the classic Sudoku puzzle to prove your skills and train your brain.
Wrap Up
These are a few best Puzzle games you can play on your Android phone if you love brain scratching. I personally love playing puzzle games and recommend everyone to try these games. You will surely find these games interesting and one of the best ways to use your free time. These games will help you sharpen your memory and improve your problem-solving skills. Reports also suggest that playing puzzle games also increase IQ level and lower stress level. So, what are you waiting for? Download one of these best Android Puzzle games on your phone and start playing.