20+ Best Action Games for Android
November 8, 2022

in

Games
Now even budget phones can run good games, so mobile gaming is now popular. We also have dedicated gaming phones and many console games now have a mobile version. So, there are lots of people who now prefer playing games on Android phones. Action game is relatively a popular gaming category among gamers. People like to kill enemies using different weapons. If you are not sure what games you can try, here is the list of the best action games for Android.
From these action games for Android, few games might be paid. So, it is basically a mixed list of free and paid action games for Android. You can select one based on your interest and start enjoying the game.
Best Action Games for Android
Here is the list of the best action games for Android phones that you can try. I bet you will get addicted to these fighting games for android.
1. PlayerUnknown's Battlegrounds Mobile: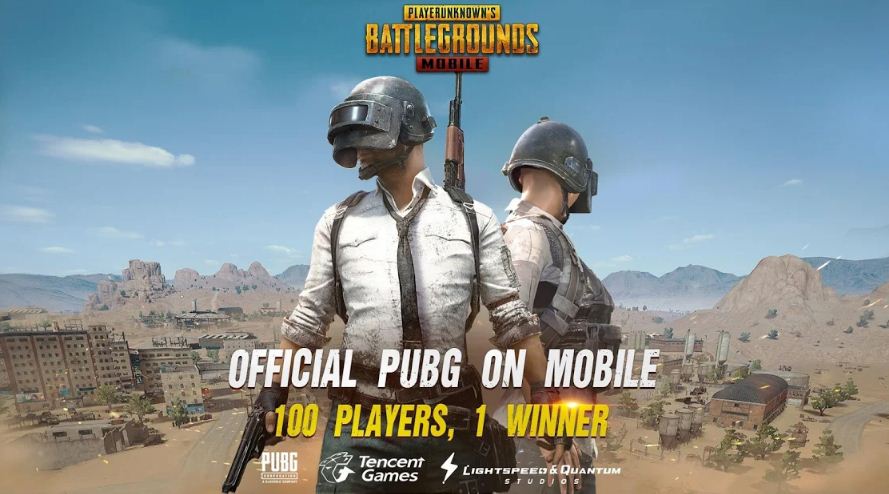 PlayerUnknown's Battlegrounds Mobile or PUBG MOBILE is the mobile version of the desktop game PlayerUnknown's Battlegrounds. This game has High-quality Graphics and HD Audio. You can invite your friends and make a team. You can coordinate your battle plan via voice chat and set up the perfect ambush.
All you have to do in this game is to get ready to land, loot, and do whatever it takes to survive and be the last man standing. To play this game on your mobile you should have a mobile with Android 5.1.1 or above and at least 2 GB RAM.
2. Call of Duty: Mobile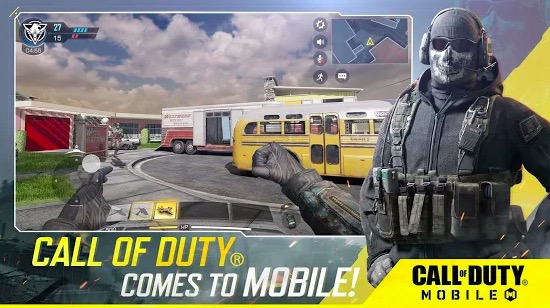 Call of Duty: Mobile is the newly added action game for Android gamers. The game is the mobile version of the popular Call of Duty game. You can play multiplayer maps and modes anytime. There's also a fast 5v5 team deathmatch, Zombies action, Sniper vs sniper battle, and 100-player Battle Royale battleground.
3. Mortal Kombat X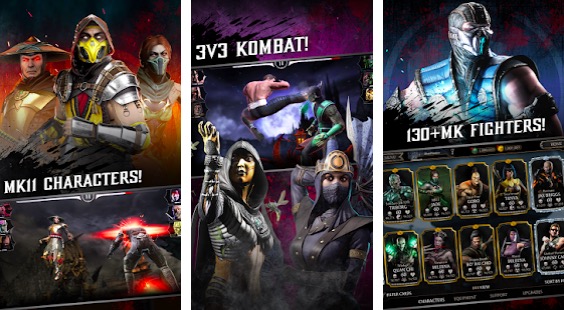 Mortal Kombat X is another excellent action game for the Android platform. The game comes with excellent graphics and a good gameplay experience. You can create your own team of Mortal Kombat fighters and lead them. You can be engaged in a 3V3 battle with three fighters on your side or challenge other players in an online bloodfest. There are several game modes to enjoy.
4. Fortnite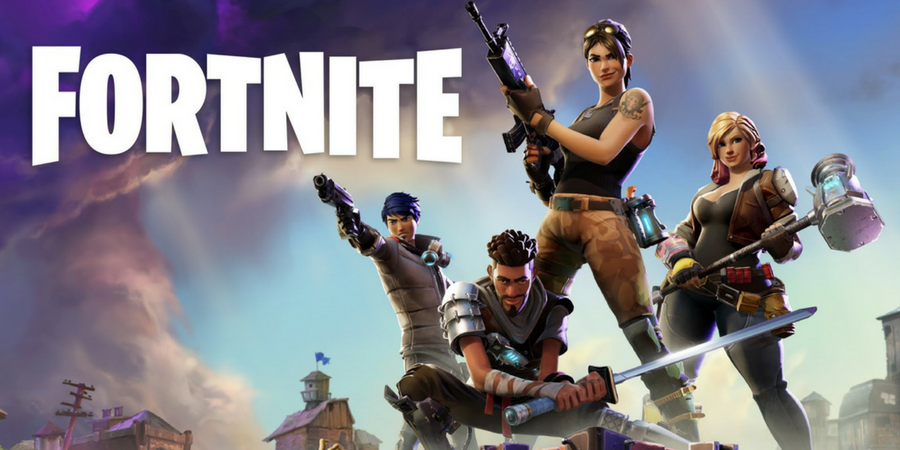 Fortnite is similar to PUBG with less realistic battle settings. The game's theme is to survive until you are the sole player alive. The game comes with multiple modes such as solo, duo, squad, and Playground. You have limited-time events including a 50v50 mode. Just like PUBG Mobile, Fortnite also has a season pass to unlock weekly missions and cosmetic rewards.
5. Black Paradox
Black Paradox is also a good action game for Android where you play as the infamous bounty hunter Black Paradox. You will be traveling through space and defeating the most dangerous criminal organization. You get 2o weapons, 13 deadly drones, and 8 amazing power-up combos. The game includes 62 different enemies and 14 deadly bosses. Your aim is to unleash weapons, and power-ups, and beat enemies.
6. Downwell
Downwell is an action game that has gameplay similar to Overwatch. The game includes cartoonish characters and offers good gameplay. This action game for Android comes with simple controls. You can control the game with simple three buttons. You get different weapons that can also be upgraded.
7. Ronin: The Last Samurai
Ronin: The Last Samurai is also an action game where you have to survive a 1vs1 battle with monsters. There are different monsters including zombies, ninjas, Japanese gladiators, and Katana masters. You will be collecting different equipment and weapons to beat monsters and enemies. The game features anime-style graphics and good sound effects.
Download
8. Shadowgun Legends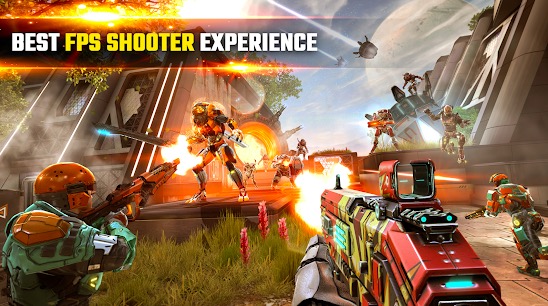 Shadowgun Legends is from the maker of popular games Dead Trigger 2 and Unkilled. This game takes you to a sci-fi world that is under attack by a deadly alien invader and you have to save it. The game has several models, more than 700 models, 60+ Unique Armor Sets, and more. You can also go in online mode to play with other players.
9. Standoff 2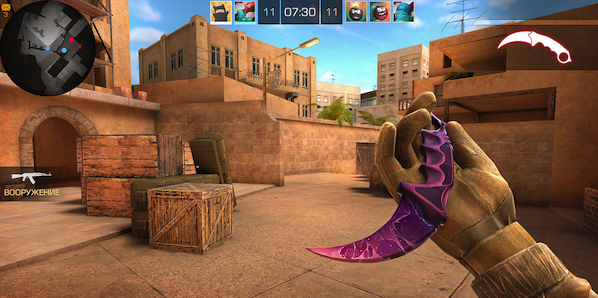 Standoff 2 is a popular first-person shooter Android game offering incredible action. The game includes terrorists and special forces who will be engaging in a battle. There are 6 maps and 3 game modes including Deathmatch, Defuse the bomb and Arms race. Standoff 2 is nearly identical to CS GO. If you want to enjoy CS GO on the phone, this game should be your choice.
10. Overkill 3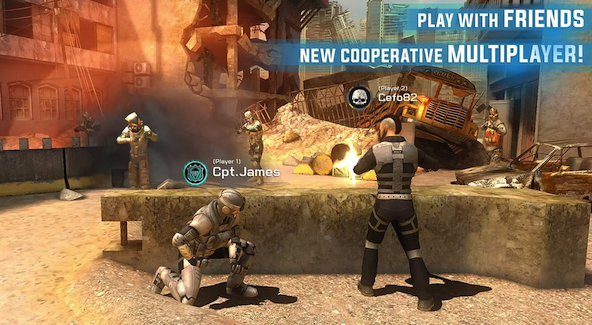 Overkill 3 is also a popular action game for Android where you can also play with tout friends in multiplayer mode. Overkill 3 can also be played offline. This 3rd person shooter game offers interactive cut-scenes, good audio-visual experience, and unique boss battles.
11. Iron Blade: Medieval Legends RPG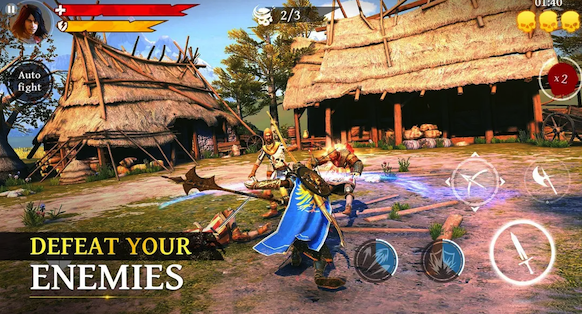 Iron Blade is also a thrilling action RPG game set in a medieval Europe filled with war. You need to explore the world, learn the gameplay, and try to win. It offers console-quality graphics to give you a good gaming experience.
12. Modern Combat 5: eSports FPS: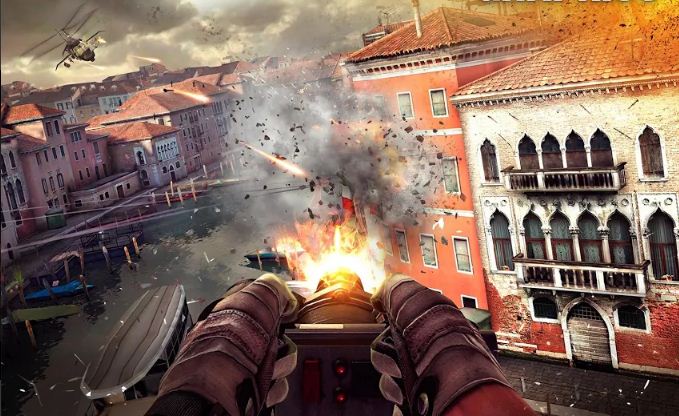 Modern Combat 5: eSports FPS is the first-person shooter games with high graphics, high-powered guns, and online multiplayer action. It is the fifth game of the Modern Combat franchise. The game's mission is to shoot enemies and win through each level. The game has a thrilling solo play campaign where you shoot enemies one by one and finish missions. You can also select team play modes to play with your friends. The game comes with highly customizable controls so you can play the way you want to play.
Read More: popular video games that inspired successful Movies
13. Critical ops: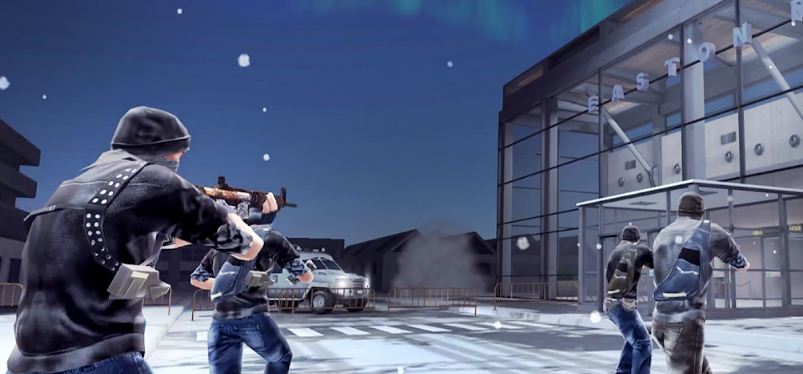 Critical Ops is another fast-paced FPS action game. It tests users' reflexes and tactical skills. It is also a first-person shooting game that features competitive combat. The game currently features 4 game modes: Defuse, Team Deathmatch, Ranked Games, and Gun Game.
14. Cover Fire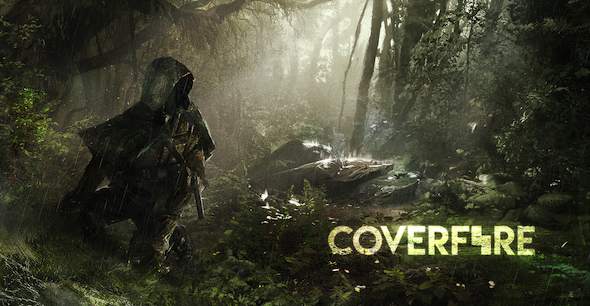 Cover Fire is also one of the best offline shooting games for Android that don't require action internet. You need to take your guns and fire on the battlefield. The game comes with different modes to try. It offers FPS Shooter experience and HD graphics make the experience even better.
15. Brothers in Arms 3
Brothers in Arms 3 lets you become a soldier and fight in multiplayer battlegrounds of World War 2. There are 3 maps and 2 gameplay modes, to begin with. Play the game, unlock new perks, upgrade your guns, and improve your abilities. This 3rd-person action game is also one of the best action games for Android.
16. N.O.V.A. Legacy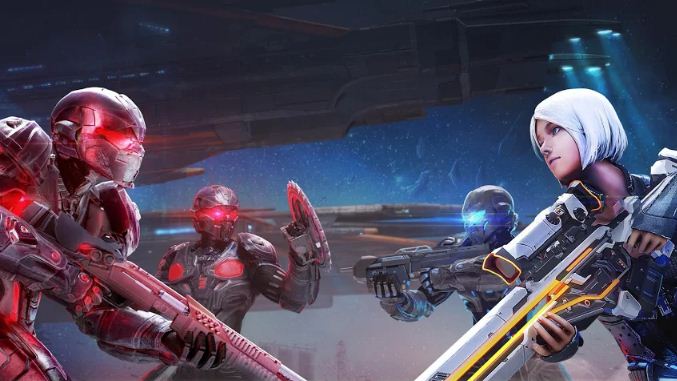 N.O.V.A. Legacy is also one of the most popular action games for Android. It gives the best 3D sci-fi FPS experience. You can play the single-player game offline as well. So, it is also one of the good games that you can play without the internet. You can also customize your marine with a variety of special 3D models and skins. You can play deathmatch or team deathmatch.
17. Injustice 2: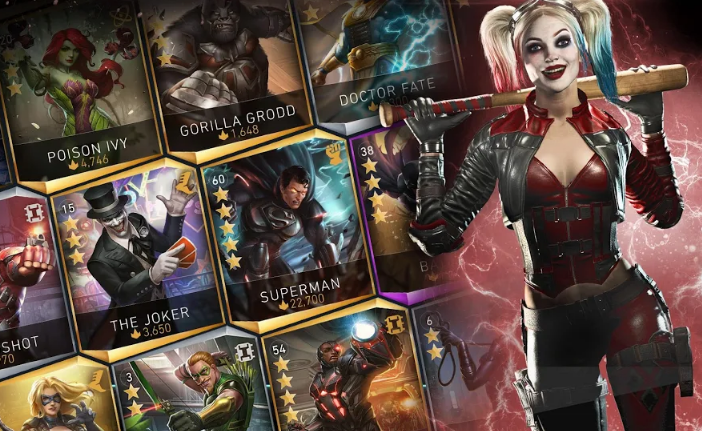 Join your favorite DC Super Heroes & Villains in the best fighting game on mobile with Injustice 2. It has high-quality graphics and interesting gameplay. What you have to do is just assemble a team of heroes like Batman, Flash & Wonder Woman to combat the villains of the game.
By playing this game you will earn rewards from each fight. From these points, you can customize your Super Heroes with powerful gear, and collect special characters like Armored Superman, Arkham Knight Batman, and much more.
Also, read: Best Racing Games for Android
18. Into the Dead 2: Zombie Survival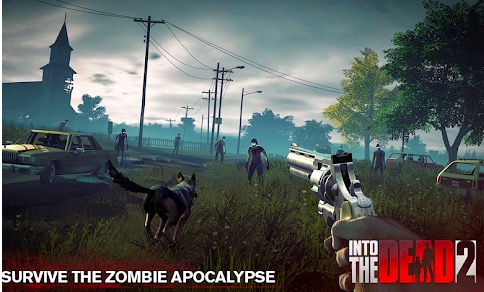 Into the Dead 2 is the sequel to the popular game Into The Dead. This action game for Android games offers an amazing experience of a zombie apocalypse. In the game, your ultimate game is to kill zombies and save your family.
The game has 7 chapters, 60 stages, and hundreds of challenges to take. It offers amazing graphics and good sound effects. With each stage, it becomes more challenging and brain eater. With the progress of the game, you will unlock more resources or purchase them using in-app purchases.
19. DEAD TRIGGER 2: Zombie Survival Shooter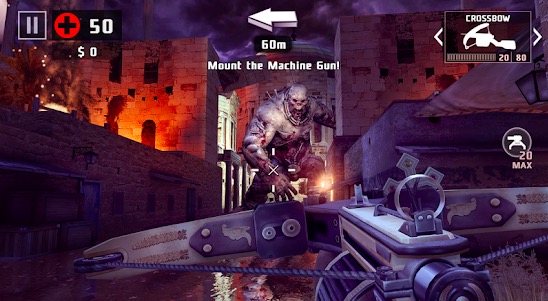 Dead Trigger 2 is of my favorite action games for Android. The game is based on the fight for survival in a zombie apocalypse. Basically, it is a first-person shooting game where you have to kill zombies. The game has 33 unique environments, 50 types of weapons, and 600 gameplay scenarios.
20. Star Combat Online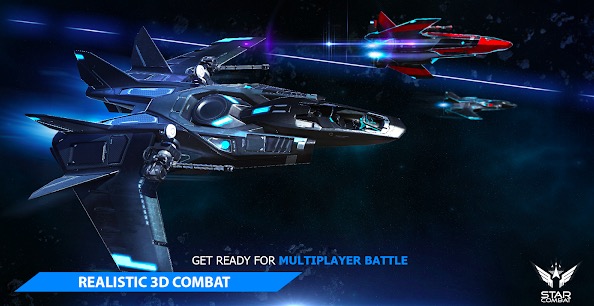 Star Combat Online is a new game that has not been released officially for users. The game is in testing, so you may not get the best experience. In the game, you have to control the spaceship and have a fight with others in space. The game has spectacular 3D graphics and an aircraft control system that will give you the best in-game feel.
The game comes with more than 18 warships and 29 different weapons. You can also customize your warship by adding different auxiliary systems like radar, force field amplifiers, and more.
21. Stranger Things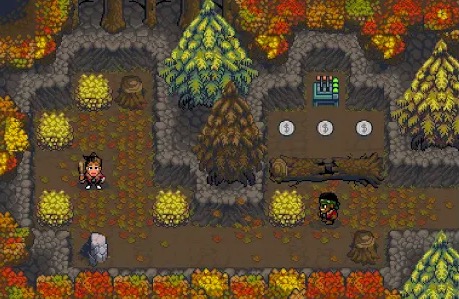 Stranger Things is a retro-styled game where you will be playing as Chief Hopper on a search for a missing kid. Other kids will also join you on your gaming journey. The game is basically a mix of puzzles and action sections. The game's story is set in the town of Hawkins, Indiana.
The game is simple and can be enjoyed even on low-specs devices. The game is available for free with ads or in-app purchases.
22. Battlelands Royale
Battlelands Royale is similar to Fortnite but relatively smaller or lower in size. It also only takes 32 players at a time. The game has retro-style 2D graphics and a bird-eye camera angle. The game has around 6-7 guns and other things. The ammo is scattered on the map and can be used with any gun. Just play, loot, and survive.
23. Death Point
Death Point is another interesting game for Android. At the start, you wake up in a prison. Your aim is to find your operator girl clocked somewhere in the enemy's territory. You have to fight, eliminate opponents, and survive using different tactics.
The game has very good graphics and you need an excellent phone to properly enjoy the game There are 10 different challenging chapters to play. The game is premium but worth its price.