7 Best Drawing Apps for Android
Android tablets are popular among creative people who make drawings and sketches. Even if you are not a professional but like drawing, you can use drawing apps to learn how to draw. Android smartphones or tablets can be used to make drawing. If you have a device with stylus, it will give you a better drawing experience. There are several drawing apps on the Google Play Store where you can make drawings. In this article, I am listing best drawing apps for Android.
Drawing Apps for Android
1. SketchBook – Draw and Paint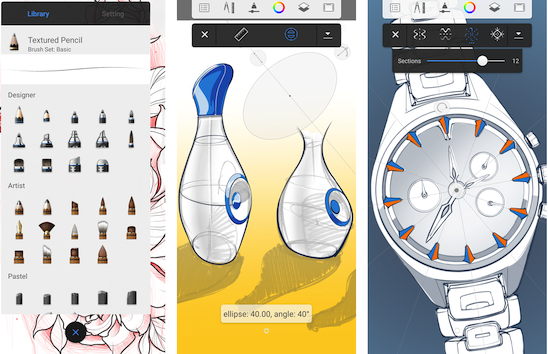 This is one of the most popular drawing apps for Android. This app requires considerable CPI and GPU power, so use it if you have an Android device with good configuration. If your Android phone supports a stylus, you will enjoy the app. The app comes with a clean UI. It has 170 default brushes and unlimited colors to use. The app also helps in drawing basic shapes and color them. It has full layer support and lets you export your drawings in PSD formats. You can also scan a sketch using the app. It supports all modern mobile devices and offers professional-grade tools for sketching and drawing.
2. PaperColor: Paint Draw Sketchbook & paper draws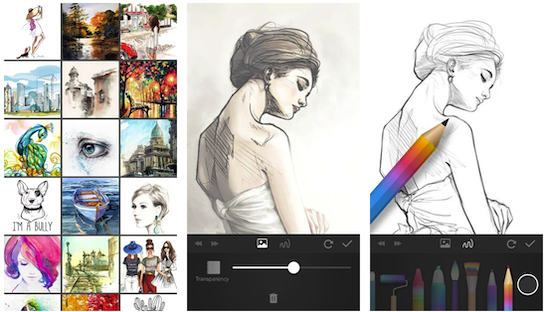 PaperColor is also a notable painting and drawing application. You can paint, draw and doodle on the app. You can several tools for sketching, coloring, and painting. You can adjust the brush strokes and brush size. There are different styles of paintbrush and color libraries to help you create good artwork. You can also add a Handwriting signature with a pen after in your drawings.
3. Drawing Desk: Draw Paint Color Doodle & Sketch Pad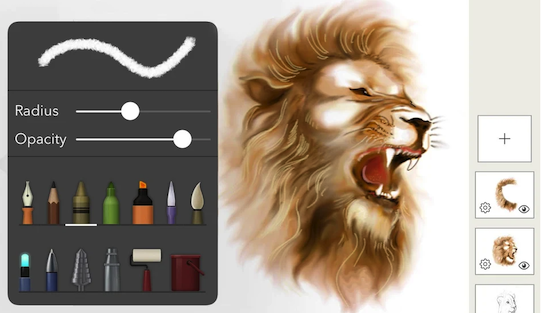 This is another good drawing app for Android. The good thing is that the app doesn't require an internet connection. You can select doodle pens, 3D brushes, Stickers, pencil, pen, watercolor, fill the bucket, and many other sketching tools. You can color beautiful images of vehicles, cats, the alphabet, and other objects. Make drawing on a blank canvas and work on 1000+ Coloring pages. It supports Pan and Zoom drawing pad canvas, fill color palette with touch color picker, and more. You can also unlimited photos to draw on them.
4. Adobe Illustrator Draw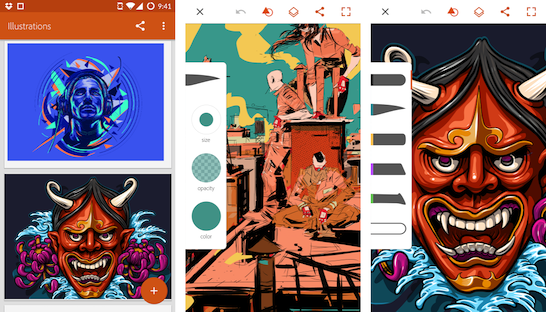 Adobe is one of the most popular names in the photo editing and drawing segment. The company has launched Adobe Illustrator Draw where you can draw vectors and sketch. The app is really easy to use. It comes with 5 different types of pens and pencils to use in sketching and drawing. You can also adjust size, opacity, and color. The app lets you work on layers, duplicate objects, and share your creativity once done.
5. Draw it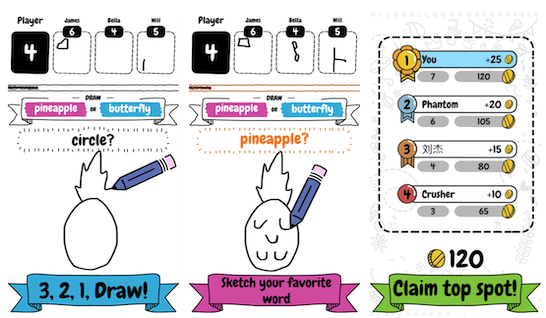 Draw it is also a good app for making colorful drawings. The app is basically a drawing game where you get limited time to draw as many objects as you can. You get a variety of word packs to unlock and collect. It is an ad-supported app and you can purchase weekly or monthly subscriptions to unlock VIP word packs, and exclusive characters.
6. Easy Drawing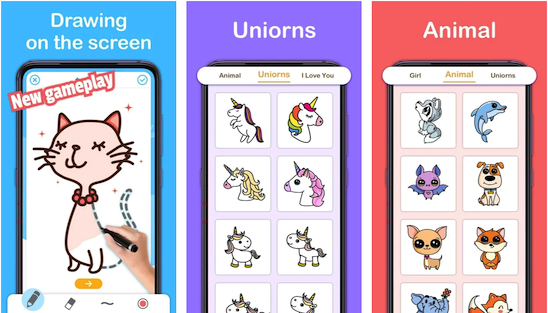 Kawaii Easy Drawing is like Adobe Illustrator app where you can make 3D paintings, animations and drawings. The app also offers step by step instructions, hundreds of fonts, several brushes and color pads. You can adjust brush width, select colors. The app Chas cartoon maker where you can make animations. It also lets you draw objects on various categories including Animals, plants, princess, comics, people, anime. Once you are done with your drawing, you can share it with your friends.
7. PENUP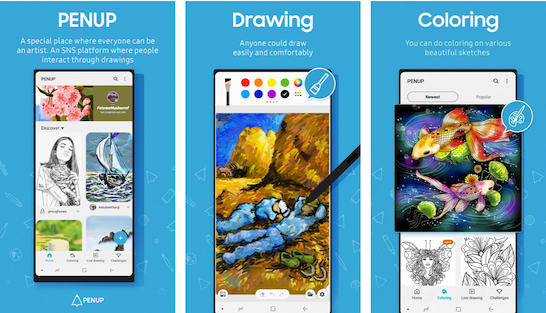 PENUP is another good app where you can make creative drawings and share with your friends. You can easily draw on the canvas, do coloring, make objects on photos, and also check real-time popular artworks. You can also capture video clips of you drawing and share how you made a specific drawing on social media. It offers smooth drawing experience.
Wrap up
This was the list of best drawing apps for Android. I will keep adding new apps when I learn about an interesting drawing apps. If you love drawing or want to learn how to draw on an Android device, you can use any of these drawing apps. These apps will offer a better experience if you have a device with stylus support.