Wearables market is growing across the globe. Most of the people are taking interest in fitness bands as these are light weight and easy to wear throughout the day. While fitness bands are available in different price range, low-cost fitness bands are still most popular.
Xiaomi is the key player in selling entry level fitness bands. After selling its Mi band, now it is ready to sell its Mi band 2 in India. While this band is still not available in most of the markets, we got it to check. So, here is our detailed review of Xiaomi Mi band 2.
Xiaomi Mi band 2 Review
Design
Mi Band 2 is similar to the original band. It comes in a form of the small dongle that fits into silicon strap. But this dongle has a small display this time and comes with improved looks. It is thin and light in weight. So, you can comfortably wear it throughout the day.
It has OLED display which is the nice addition. Indoor visibility is excellent but outdoor visibility is not that much of good. Xiaomi claims that this 0.42-inch display is UV coated and scratch resistant. It also claims that display has the anti-fingerprint coating, but this does not seem to work quite well. I could see fingerprints on it sometimes.
Below the display, it has a capacitive button. Tap on it to check current time, steps, distance, calories heart rate, and battery.
With IP67 rating, this band is water and dust resistant. So, you can wear it without any tension. You can wash your hands, walk in the rain or play outdoor games without taking it off. Of course, you should not wear it while swimming.
Performance
This offers all those features which you would expect from a low-cost fitness band. It tracks, you steps, distance, calories burned and sleep. There is no issue in the measurement of all the mentioned things. Accuracy is also good.
You can pair this band with your phone over Mi Fit app which automatically synchronize your data.
I liked the sleep tracking thing. It is also pretty accurate in that. It also shows your light and deep sleep. It automatically detects when you go to sleep and when you awake.
Heart rate sensor also seems to be fine, but not very much accurate. Sometimes the calculated heart rate is much lower or higher than actual. But overall it seems to be fine. It automatically records your heart rate but you can also manually check your current heart rate by using your smartphone.
It also has vibration alarm. It also supports notifications which you can customize from the app. It supports both app notifications and call notifications. When there is a new notification, it vibrates. While it doesn't show the full notifications, it will notify you about the notification and app.
Software
Xiaomi Mi band can be paired with your phone by using Xiaomi's Mi Fit companion app. It comes with the beautiful interface that displays your daily activity, sleep, weight loss and heart rate. You can also tap on these things to get more detailed information.
It automatically synchronizes data from the band and saves it to show you in the form of detailed statistics.
Play section of the app offers different options for notifications. This option is not same in iOS and Android app.
In Android, you can use discoverable options and give data access to other fitness apps.
Overall performance of the app is fine. It takes time in fetching data from band, but it is acceptable. Initially, you may be confused with layout. Later, you will be used to it.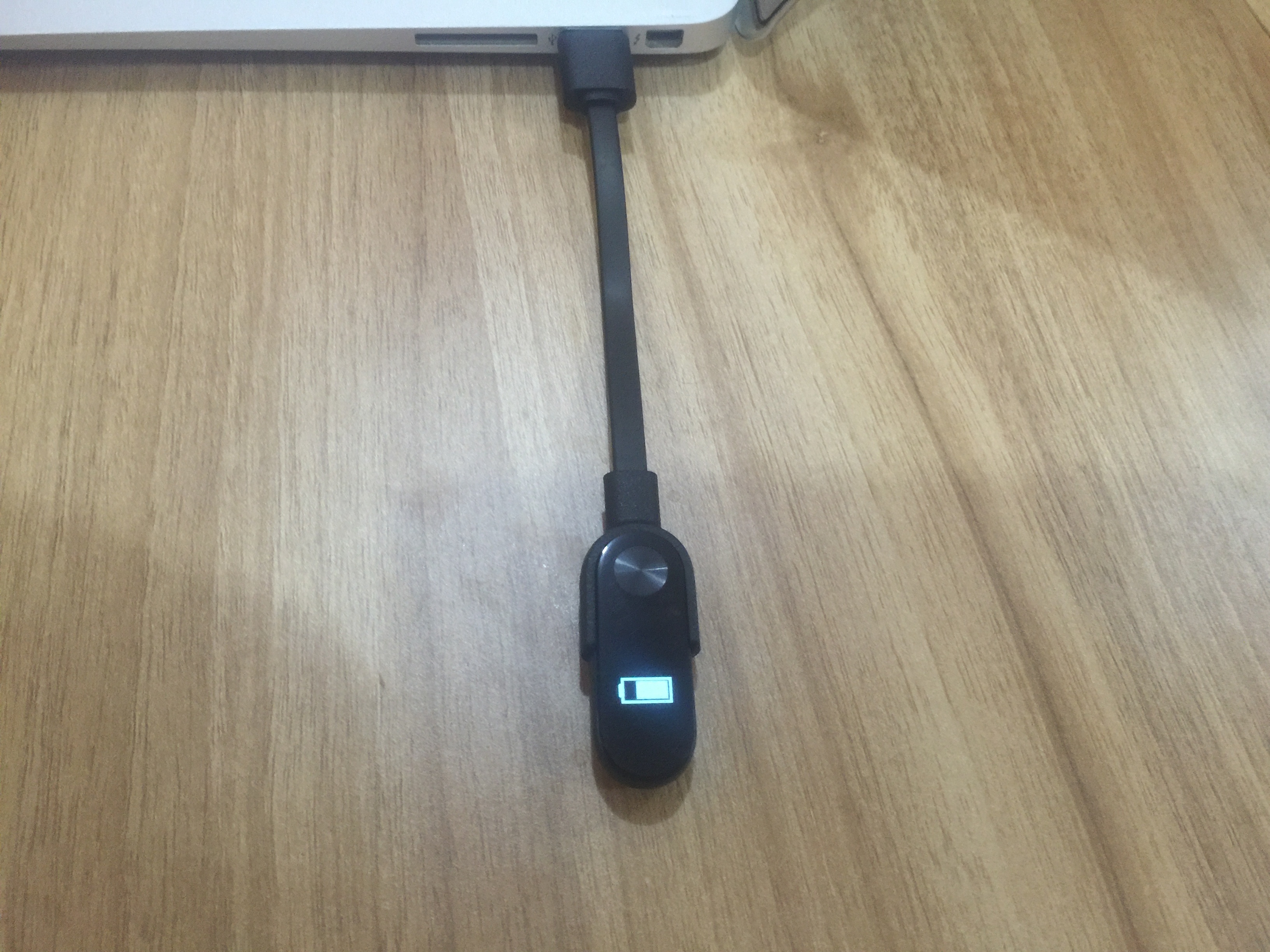 Battery Life
It comes with 70 mAh Li-po battery which performs really well. You can use it for around 3 weeks continuously after the full charge.
Final Words
Xiaomi Mi Band 2 is good entry-level fitness tracker and offers value for money. It can help you in tracking your daily activities and sleep. Look is also good and battery life is excellent.
The only issue is the heart rate sensor which is average and sometimes shows wrong heart rate. If you are seriously looking for a fitness band for its heart rate calculation, you should skip this. Otherwise, it is fine to use to have a general idea of your heart rates.
As a normal fitness band just for measuring your daily fitness goal, this fitness band is the best thing you can buy in this price range.
Xiaomi Mi Band 2
"Xiaomi Mi Band 2 is good looking, affordable and value for money fitness band."
The Good
Lightweight
Good battery backup
affordable
The Bad
Bad outdoor visibility in display
Breakdown
Design 75%

Display 75%

Performance 75%

software 70%

Battery 90%