WhatsApp to soon get message reactions
A few months back, we headed about message reactions coming to WhatsApp. It seems the company is now ready to roll out Message reactions. WABetaInfo reported that the feature will soon be available to all users.
WABetaInfo also shared a screenshot showing how it will work.
Message reactions will be available to both individual and group conversations. There will be 6 different emojis to choose from and a user can only react to a message once. Users will also be able to see all reactions to a message.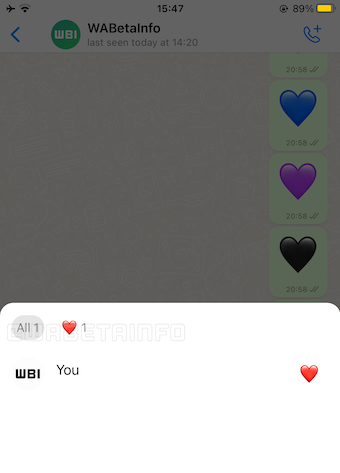 Message reactions have already been available on several messaging platforms such as Facebook, Discord, Slack, and others. Instagram also offers message reactions if you merge messenger and Instagram DM.
We still don't know when this feature could be available to all users. The company will first start testing it in different beta stages before making it available in the stable version.