Beware!! A fake Flipkart page is offering fake smartphone sale
A few minutes back, I found an advertisement on Facebook about a sale on Flipkart. The ad was about Flipkart sale 99% Discount Sale". 99% discount was too good to be real, so I checked the advertiser. This ad was from a page Flipkart India having a logo of Flipkart and URL on the ad was showing Flipkart.com. It was looking like an ad from Flipkart. Any ordinary Facebook user will believe the ad.
Here is the screenshot of the ad.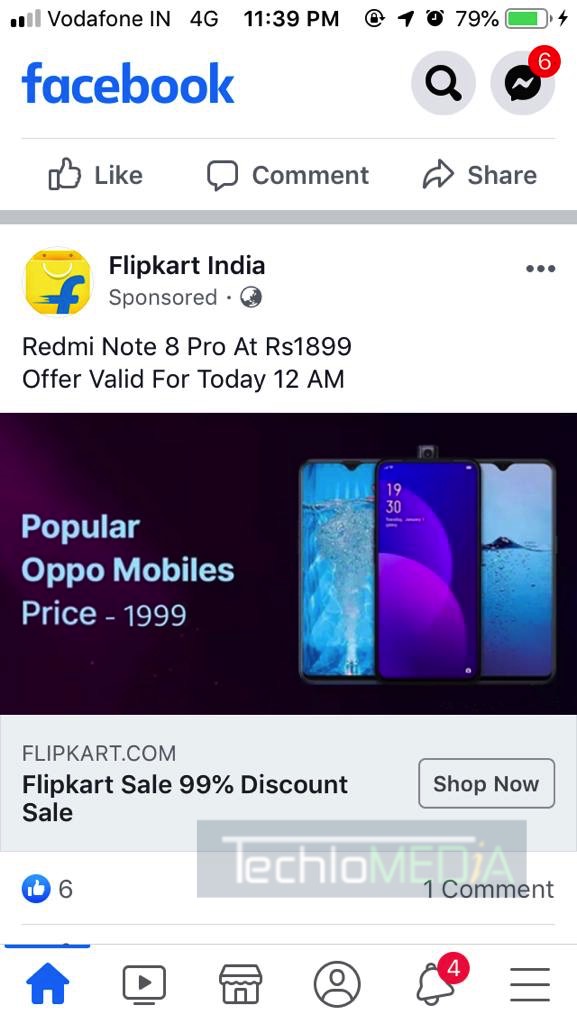 I am a pro user who understands how things work on Facebook and the Internet. I realized that Facebook is actually only available in India and it has a page Flipkart, not Flipkart India. The page Flipkart India is not actually the Flipkart page. It is a random page using Flipkart's name and logo. When I checked the page, it was a newly created page using Flipkart's logo. It has nothing to do with Flipkart.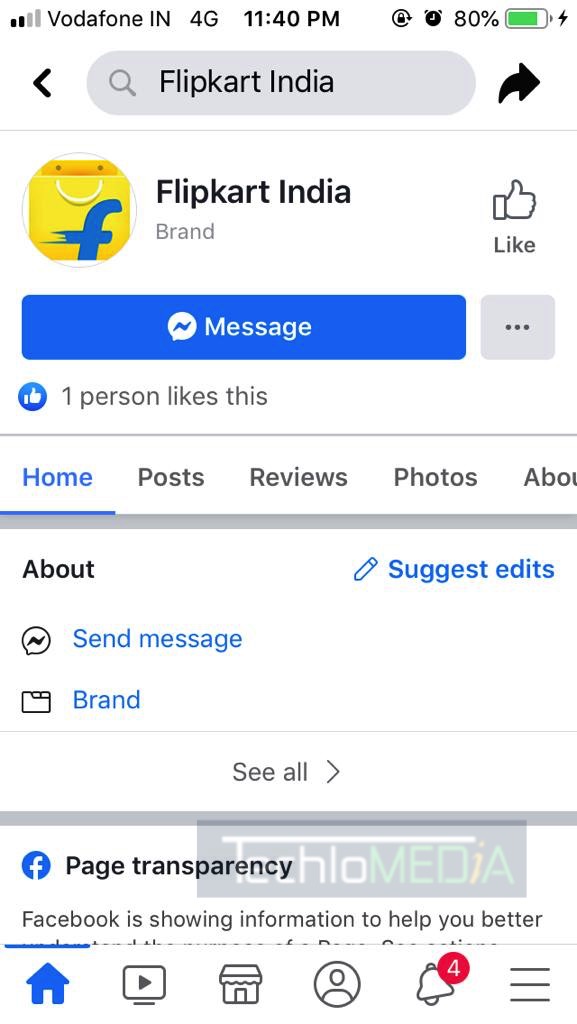 The URL was showing Flipkart.com but clicking on it was opening a website offerdeals.online. See the screenshot below. The person behind this website has made a fake Flipkart website with the exact same look and feel. This fake website has some offers like Galaxy S10 for Rs. 1799, iPhone 11 Pro on Rs. 2499 and similar offers.
The person has also added the Paytm payment gateway for advance payment. That means you will have to make an advance payment to order and your order will never come.
The website is still live and it is not associated with Flipkart. Someone has created a fake page and website using Flipkart's logo to attract people and cheat them. Still, I tried to check who is the owner of this website and the domain was registered on December 3rd, 2019 and it has been hosted on a shared server of Hosting that offers really cheap shared hosting. This again clarifies that the website belongs to some scammer, not Flipkart.
If you see this ad on your Facebook feed, do not trust it also report it. There is no sale from Flipkart offering products at low prices.