Netflix is testing Picture-in-Picture Video Player on Desktop
It seems Netflix doesn't want you to stop watching videos when you are also doing something else on your system. As per reports, the company is testing Picture-in-Picture mode to make its video player available even if you have switched to other software or browser tab.
Also see: Best VPN for Netflix
Netflix is testing this pop-out player with a limited number of users. It has added a small icon at the bottom of the Netflix player. Clicking on this icon opens the video player in a new pop-up window that can be resized and repositioned.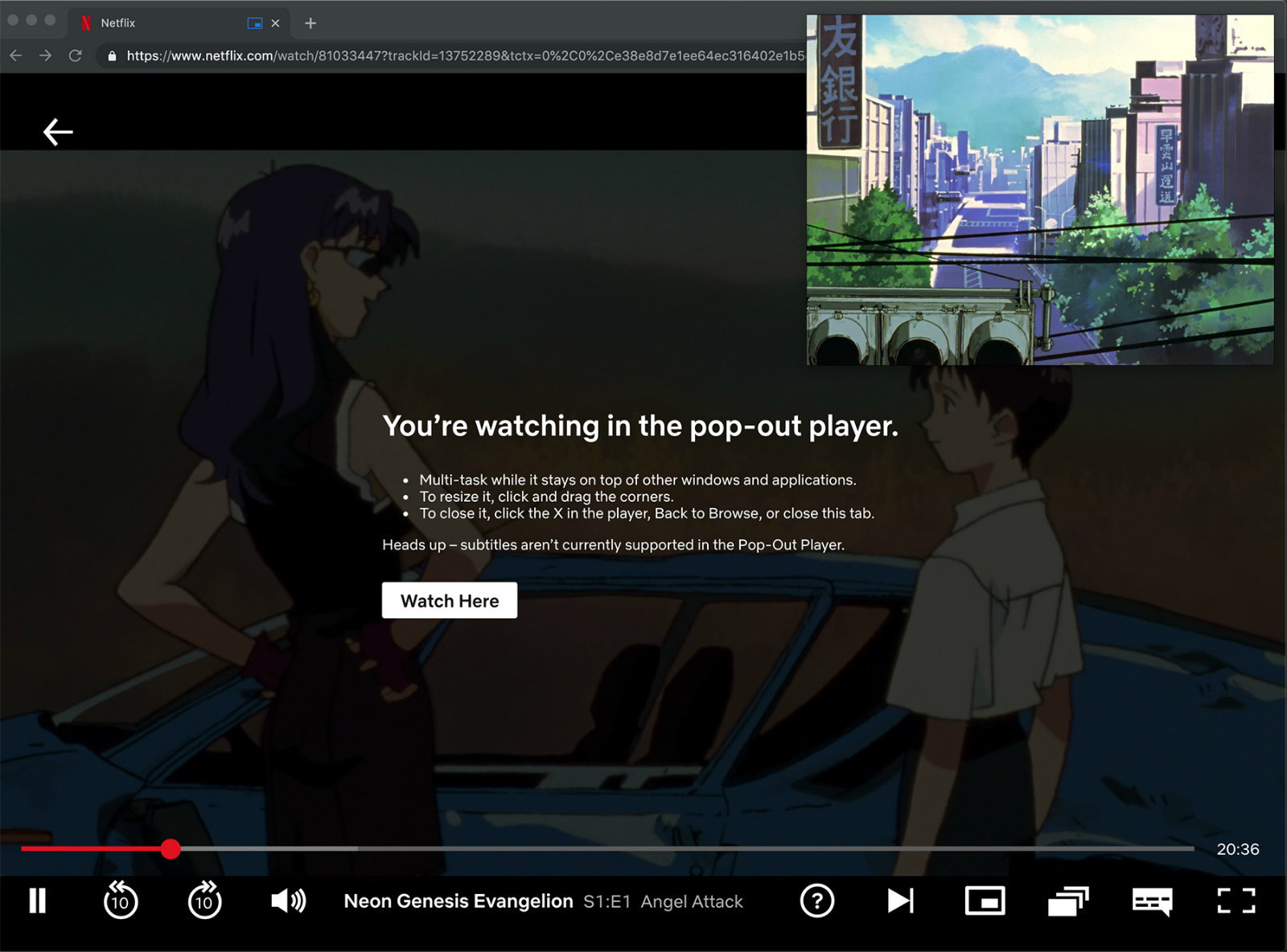 When you see the video on the pop-out player, the main window will tell you that you are watching in the pop-out player. There will also be a button saying "Watch here". Clicking on it will close the pop-out player and will start playing videos on the main windows.
Engadget was the first to report this test feature and it also got confirmation from the company about this test feature.
It seems this feature is in the test for quite some time and it will also take a few more weeks before being available to all users. This feature will be helpful and will allow you to multitask on your system. It is also worth to note that pop-out player doesn't support subtitles right now but it am sure it will before being available to all users.