Google just announced that it is merging all of its payment services into a single service dubbed as "Google Pay".
The payment information will be saved in your Google account and will be available across all Google Products including Chrome web purchase, YouTube purchase for subscription, in-app purchase on Android apps, and at retail stores with NFC.
UP to 45% off on speakers and headphones
UP to 45% off on speakers and headphones
Google has also confirmed that several third-party apps including Airbnb, Dice, Fandango, HungryHouse, and Instacart already support Google Pay. Google is also inviting developers to integrate Google Payment into their website and apps.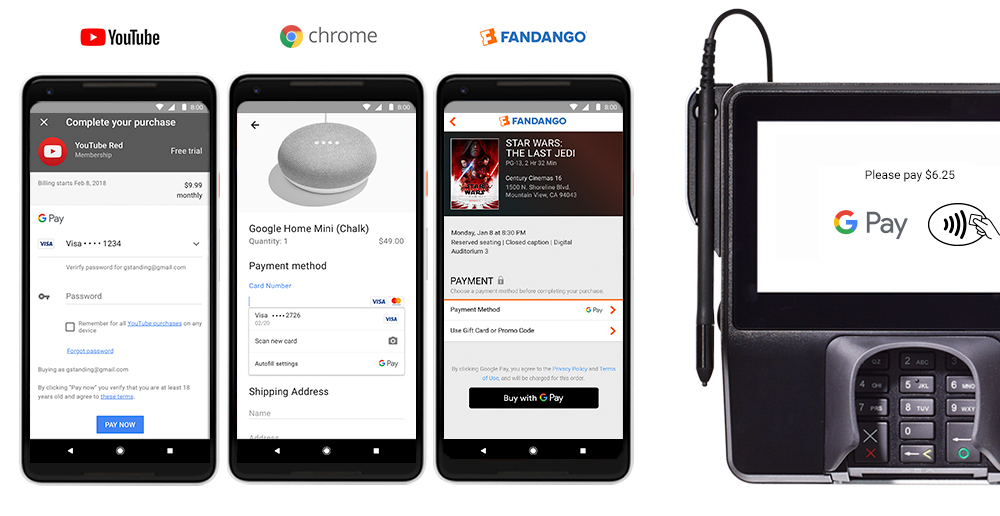 Google already had Google Checkout to compete with PayPal and for processing website payments. Google wallet was its NFC payment system for smartphones. It also launched Android Pay with the Wallet for payment on Android. You also launched an India specific Payment app Google Tez. So, Google tried several times and finally decided to give us a one for all payment service.
This will surely make paying for different Google services less confusing and users will not have to worry which app to use to pay. Google is also offering special discounts when you buy something via Google Pay to promote the new service.
---
Advertisement
---