Reddit Announces New User Profiles and Has Only Three User Testers
The front page of the internet, Reddit announced that it would be rolling out few big changes pretty soon. A brand new design for the User's profile page is one of the said changes. Users will be also able to follow profiles and post things directly to the pages, similar to how Facebook and Twitter function.
With all these changes, Reddit now wants to become a social network along with a community of active people. The notable thing is that there are no visible follower counts. It will only show the amount of "karma".
Also see: 25+ cool and interesting websites
The company has also made it cross-posting to other subreddits easier but it will subject any post to moderator rules of the community.
The changes are not live for all Redditors but are limited to very few high-profile users as a part of Alpha Testing.  Only three users are a part of this Testing. Reddit's co founder Alexis Ohanian is one of the three with the new User Profile.
British Painter Hector Janse van Rensburg, known by his popular pseudonym Shitty Watercolour is a part of the Alpha Testers.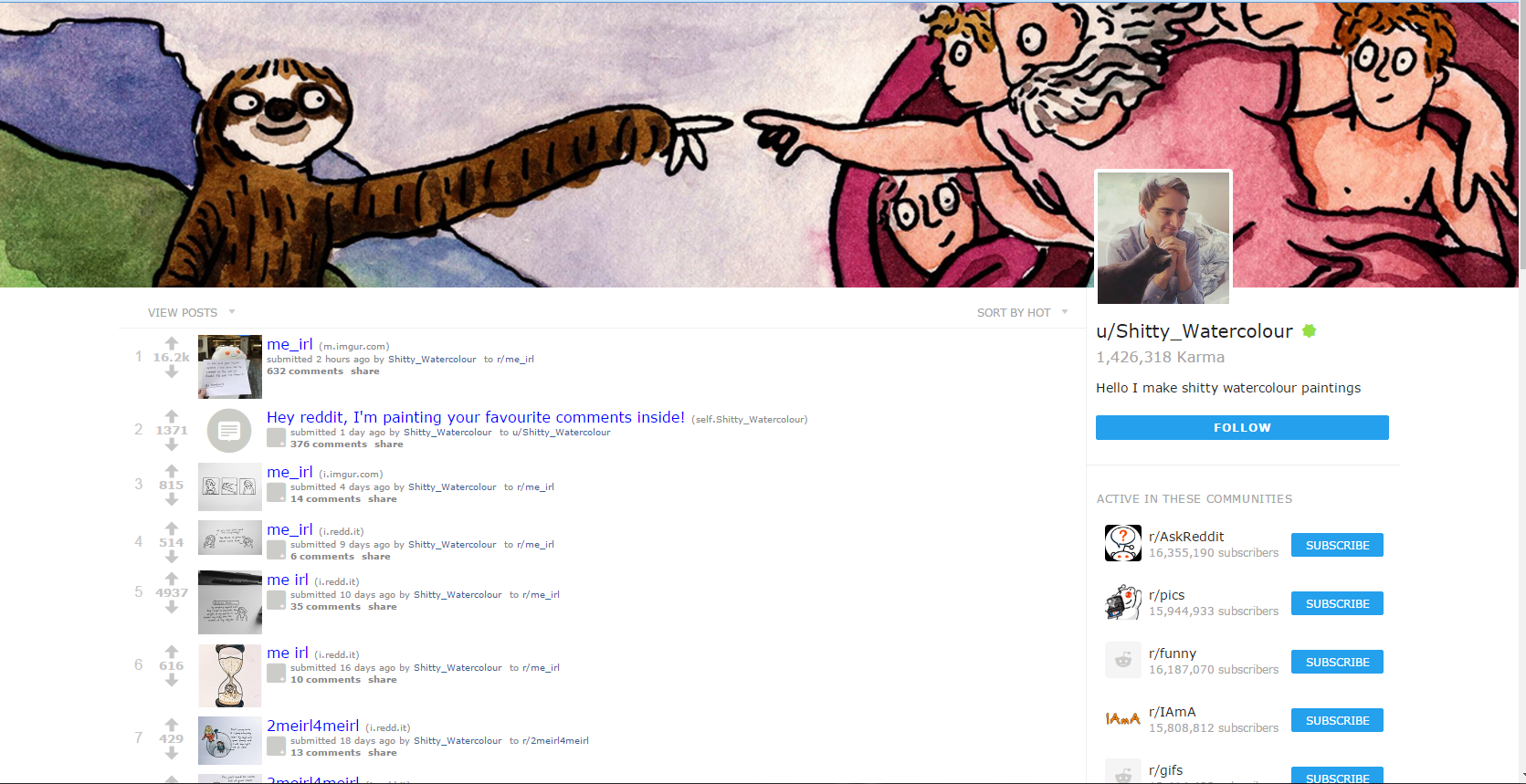 The third user to have the new User Profile is the video game developer Riot Games. creator of the popular League of Legends.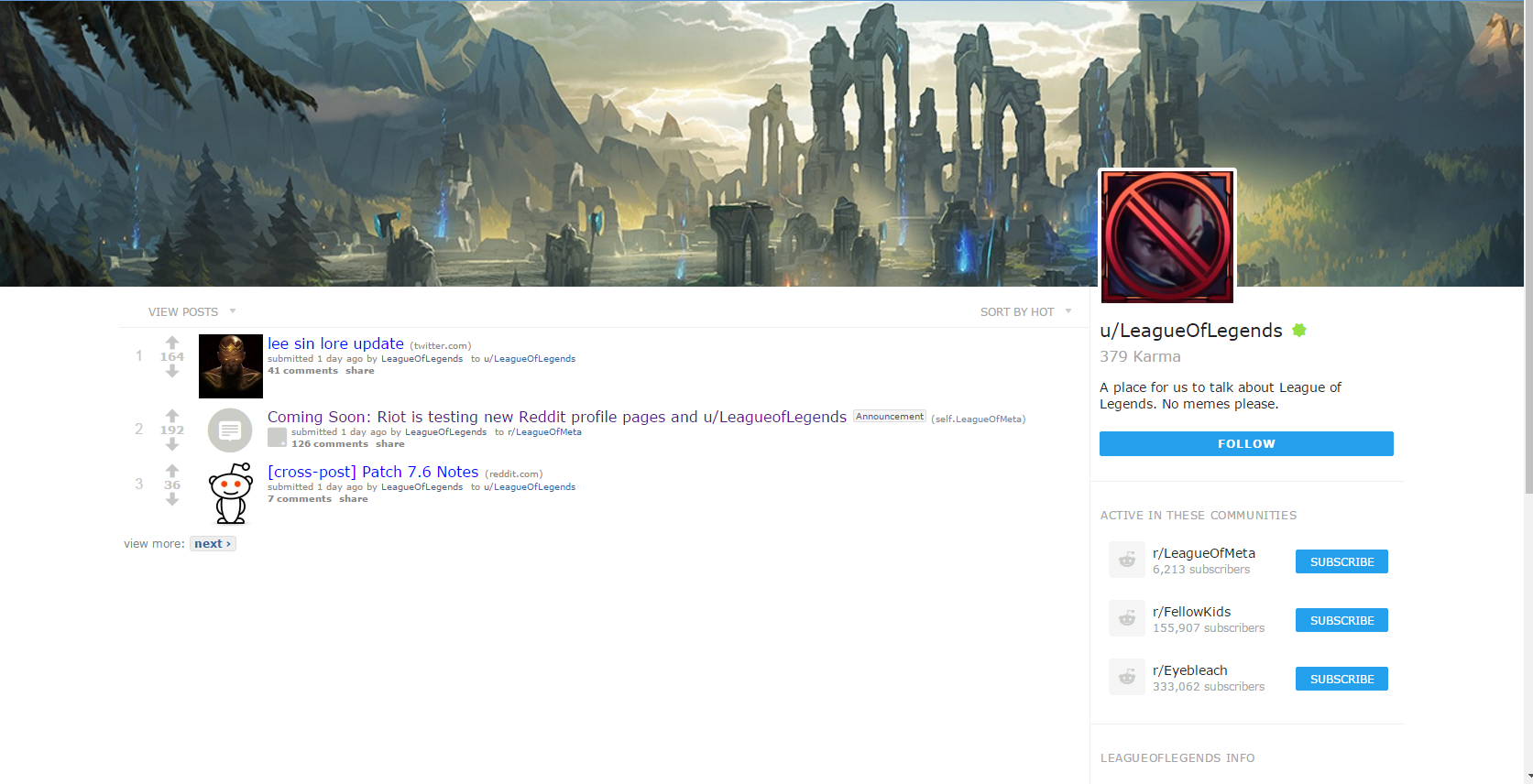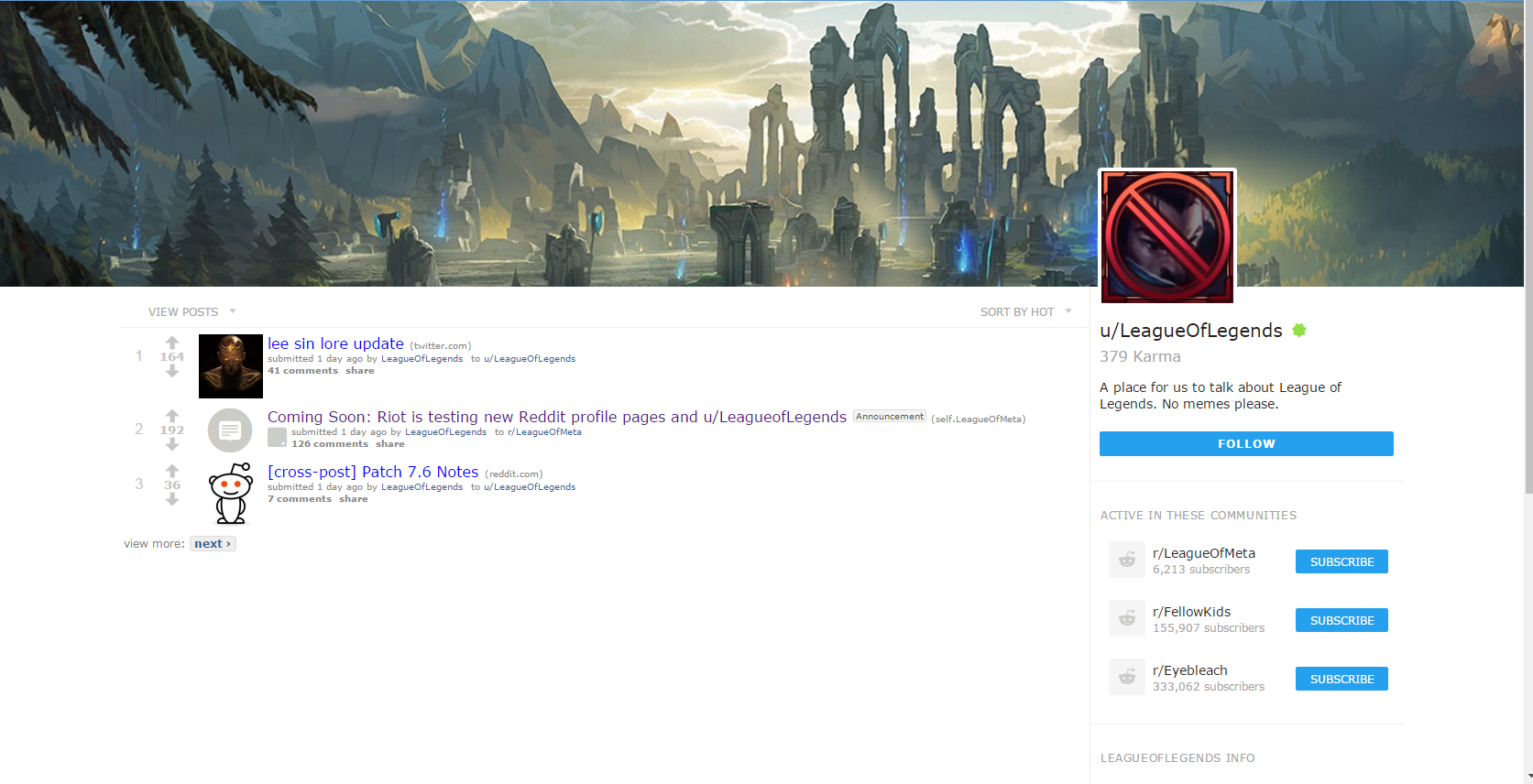 Reddit is a Community Driven and User-generated Social Media Platform and attracts over 35 Million unique visitors and over 3 Billion Page Views every month. For a community with 250+ million monthly active users, the launch of User Profiles can be a welcome change as users have constantly struggled with promoting their own content on this massive website. As the co founders mentioned, these changes could mark as a real level up for Reddit.