Facebook is testing pop-up posts that opens like chat in desktop browser
Facebook is now making it easier to reply a post on the desktop. It is testing new pop-up posts that let you respond to any notification and reply to a chat.
I have been seeing this test feature for around a week and it is only available to a limited number of users.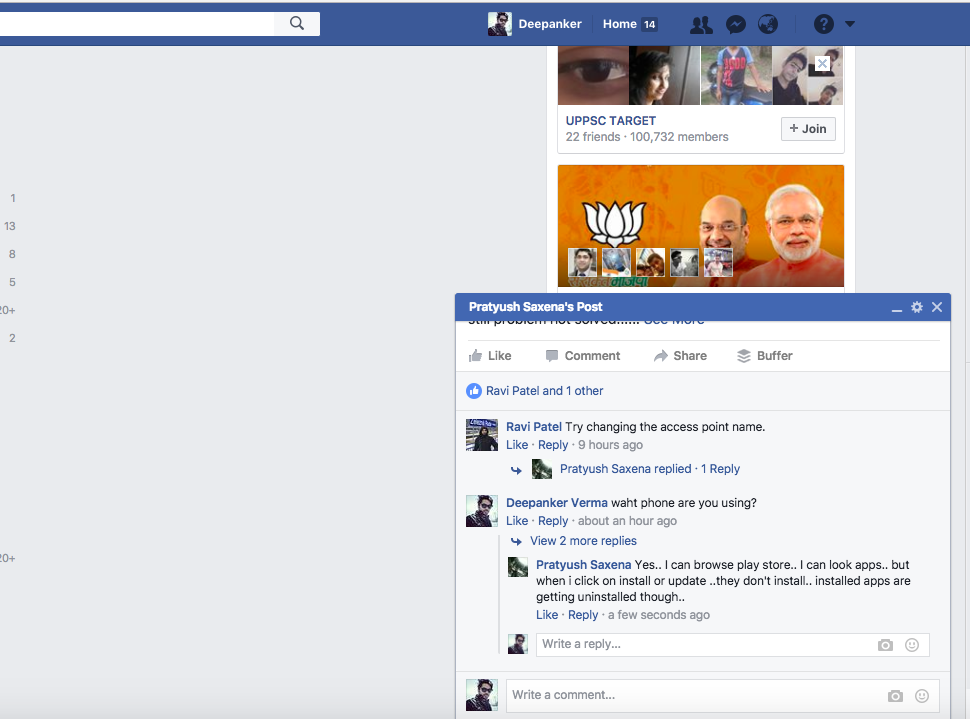 This pop-up post shows the whole post, likes, and comments in the pop-up window with all those options you get while responding to a post from your news feed. This pop-up window is similar to the chat window. You can close or minimize this post. This is helpful in browsing the news feed and still being active on a conversation going on a post.
As of now, I only saw this kind of pop-up posts only for group posts. I cannot confirm if this will be available to all posts or just for specific post types.
It is not clear when this feature will be available to all users. Sometimes Facebook takes over 6 months to see if the test feature is getting enough attention and rolls out only if it gets positive results.