Coolpad Cool 1 Camera Review With Photo samples
Coolpad Cool 1 is the cheapest phone in the market with dual camera setup. This phone is interesting to note just because the dual camera has only be seen in the highly priced phones before the launch of the phone. Coolpad has revolutionized the sub 15K phone segment to challenge other companies. Coolpad Cool 1 comes for just Rs. 13999.
This phone was launched in collaboration with LeEco and runs on LeEco's EUI. As the phone aims to provide good camera experience, we tested the camera of the phone in different conditions and here is our detailed review of the Coolpad Cool 1 camera.
Coolpad Cool 1 Camera Review
Before I go into the detail, let me remind you about the camera hardware. This phone has two 13 megapixels camera sensors. From these two, one captures monochrome images while the other takes the color photos. The camera comes with f/2.0 aperture, PDAF, 4K recording, 720p slo-mo and dual-tone LED flash. At the front, it has an 8-megapixel front camera with f/2.2 aperture and an 80-degree wide-angle lens.
Camera App
The camera app of the phone is pretty simple with all options provided at one tap. You get different camera modes including Night, Video, Photo, Beauty and Pro. At the top of the camera app, you see options for flash, SLR, HDR, camera view, Watermark and more modes.
You also get various camera effects including the Fisheye effect.
Pro mode is for those who are into photography and know how to use custom values of White Balance, ISO, Exposure, Focus and Shutter Speed.
The camera app is fine and simple with no noticeable lag.
Daily Light camera performance
The camera in daylight is awesome and performs better than any other camera phone in this price segment. The photos have plenty of details and close to natural colors. See these camera samples and decide by yourself.
The camera comes with 'SLR' mode that lets you capture SLR-like bokeh effect. If you still didn't get, it captures the photo with background blurred-out and subject standing out with good details. This will work only if there is proper light.
Indoor camera performance
Indoor camera performance depends on the light around. If the light is proper, the camera performs well but the performance goes down if the light is not proper.
Low-light photography
Expecting good low-light photography wouldn't be good. This phone offers average low-light camera performance. While there is a night mode, I am not sure why it was added. I didn't get a single good photo with night mode and it takes the longer time to capture the photo as well. You get better photos without using night modes.
It has dual LED flash to give you artificial light when you have no light source around.
Photos in low-light contain too much noise and grain effect. Lowlight photography could be better. Still, I managed to capture few good photos. See the camera sampled.
Front camera performance
It has the 8-megapixels front camera that captures good selfies. By default, the camera opens in the beauty mode. It captures excellent selfies. You get the option to control the beauty level with the slider provided.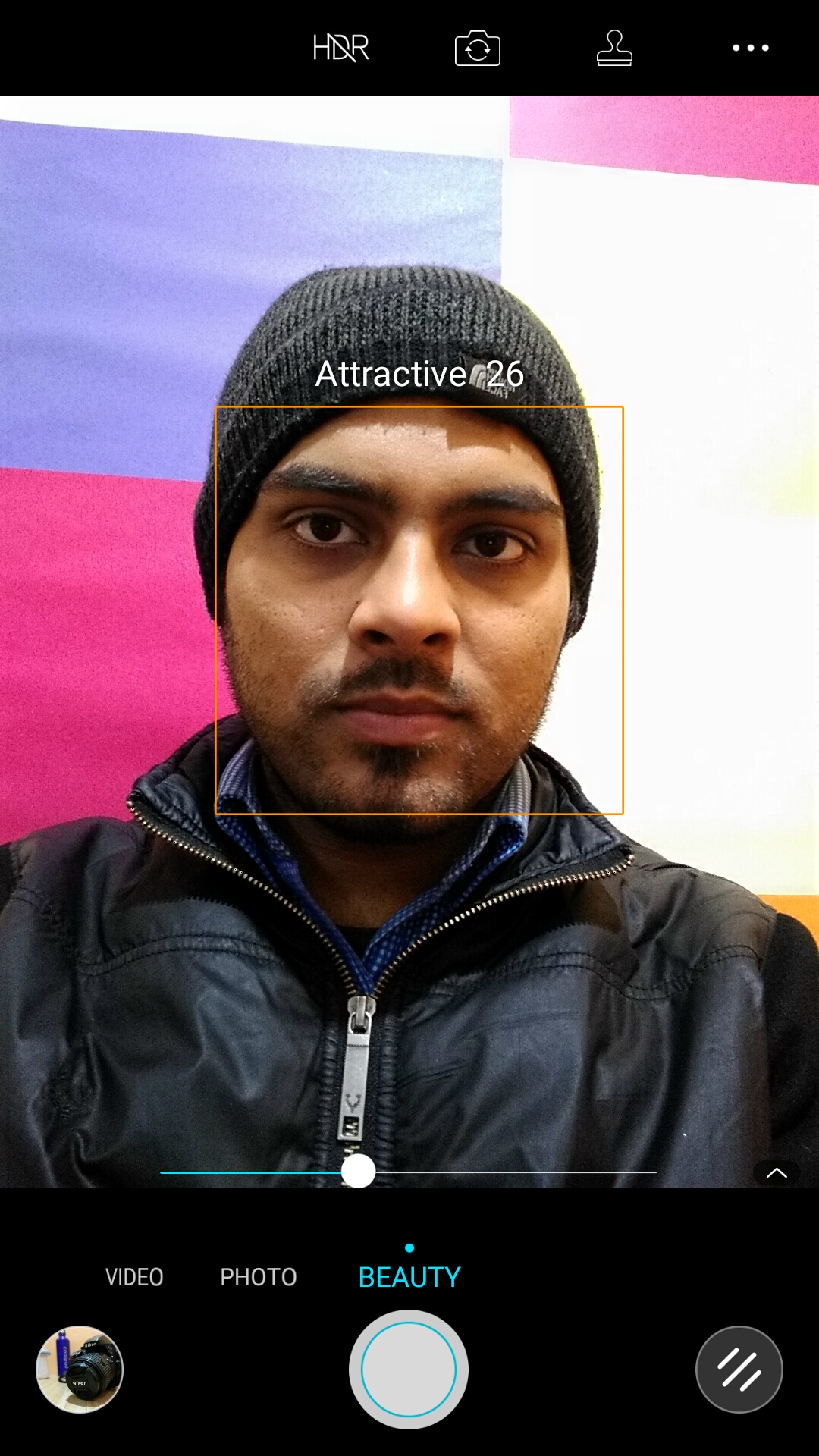 You can switch to normal photo mode any time if you do not want to use beauty mode. Here are few photo samples captured from the front camera.
Video recording
This phone can record up to 4K videos from the rear camera. From the front camera, you can record up to 1080p videos. You can also record slow-mo videos from the rear camera. I have added the video recording sample in the camera review video of Cool 1.
Final Verdicts
Coolpad Cool 1 offers good camera performance. While low-light performance could be better, I am still satisfied with overall performance. If you are looking for a good camera phone, this phone is worth its price. In this price segment, I will rank this as best camera phone available in the market. I couldn't find any issue with the camera app as well. I will be coming soon with the full review of the phone where I will add my thoughts about the performance, gaming and battery life.