How to Transfer File between IPhone, PC and ITunes in One Click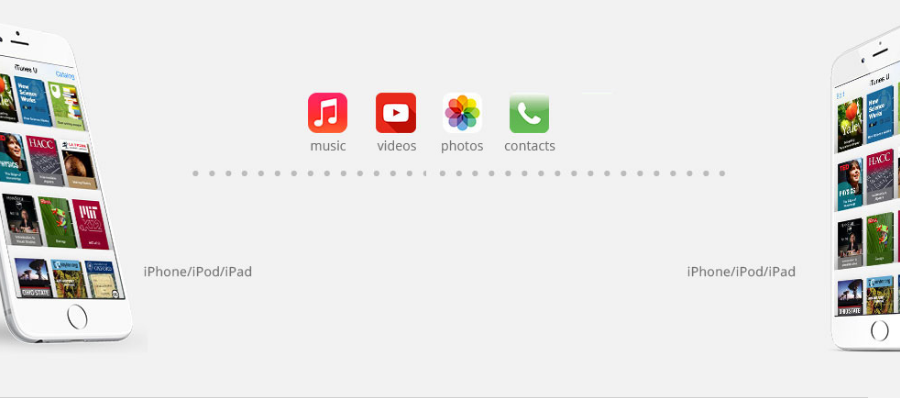 Wondershare TunesGo Retro Review
Let's face it guys, the only thing we hate about iOS devices is the restriction to transfer files easily and spontaneously. ITunes miserably fails to provide hassle free file transfer between our iPhones and PC for backups and syncing music libraries. Wondershare TunesGo Retro is a premium software with iOS file transfer and exchange, you can without much of a stretch exchange your iPhone and iPod's music library and your playlists to iTunes, iOS Devices or any PC you select. Essentially sync your iOS devices and music with the complete data of the tunes with only a single click.
Up to 30% off on laptops
BIg discount on popular laptops
The Prime feature of TunesGo Retro is that you can literally transfer any file from your iPhone, iPod or any other iOS device to your Mac and windows devices seamlessly. ITunes doesn't provide these features and the freedom to sync your music libraries from iOS to Mac or PC. You can sync all your devices to transfer music files whether they are purchased or downloaded, photos, playlists, movies, TV shows, music videos, podcasts and ultimately anything to your PC, iTunes or any other iDevices. It is highly secured and keeps the files as they are without any replacement or compression.
Most of the times, iTunes restricts its users to transfer the other photo and video files with your Mac devices, but with TunesGo Retro you can easily manage your music libraries and transfer music files including other things like, including album artwork, play counts, ID3 tags, ratings, playlists etc. That's not it, you can share the music that has been bought from other accounts, and it amazingly syncs up the iOS libraries to your PC by detecting duplicate files and maintains the audio quality as well entirely in one sync.
You can connect multiple devices like your iPhone and iPad to your PC and transfer the files at the same time. ITunes only allows one device at a time to sync music files with your iDevice but TunesGo retro easily integrates with your devices and allows you to customize your playlists and library. It has a very professional and user friendly user interface with advanced features like multiple file transfer at the same moment and it automatically converts one supported format into mp3's or any other compatible format.
It comes handy whenever you corrupt you music playlist accidently or don't have enough space in your iOS device. TunesGo retro works without iTunes so you can transfer files easily between your iOS devices and your Mac and PC devices.
But there's more to it, with the latest update Wondershare has added an amazing feature to TunesGo retro, GIF maker.
GIF maker is a huge advancement with which you can make GIF's from multiple pictures and videos from your iOS devices that can transferred into the app. Create unlimited GIFs as it supports every format like jpg, png etc.
Conclusion
After using it for over 2 weeks, we finally conclude that TunesGo pro is amazing software that easily lets you transfer files from iOS devices like iPhone, iPad or iPod to your Mac and PC devices seamlessly. Even iTunes fails to provide these amazing features with iOS file transfer to GIF maker. It is really awesome software from Wondershare. They've done an amazing job with essentially saves up a lot of time of people who have iPhones or any other iOS device.
The app is compatible with the latest with Windows 10, iOS 9 and iPhone 6 and iPhone 6 plus and with latest updates of Mac devices. It also supports the older versions and can be used with any file format.
You can try the software free of cost on wondershare's website or simply purchase it for an amazing offer of 39.5$ for lifetime for which you can license it annually for 19.95$ via the official website.