Facebook launches another app to take on TikTok
It seems tech teams at Facebook are at serious work. They have launched several apps recently and now the company is trying to take on TikTok with a new app called Collab. The app has been released by Facebook's internal R&D group, NPE Team.
Previously, the company launched Lasso to compete against TikTok but the app couldn't attract users.
Collab app lets creators either record their own musical arrangement or swipe to discover one to build a composition. It looks similar to TikTok's duets. The main difference is that the app is designed for making original music videos while other similar app lets users create content by using popular songs available in App's catalog.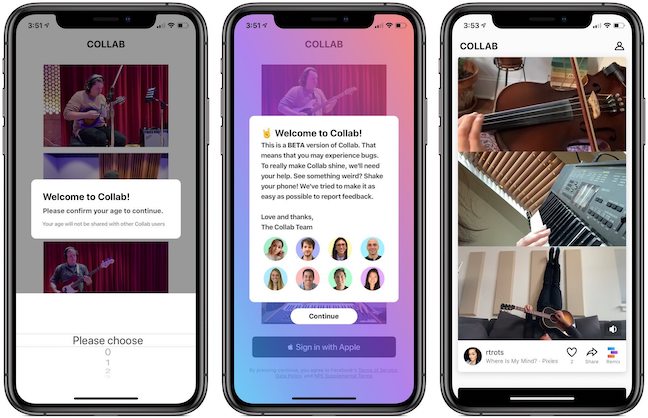 Collabs made on the app can only be up to 15 seconds long. So, it isn't trying to be a professional music-making platform but something to experiment with music.
Users can create and publish collab for others to watch. One can also share the collabs on other social media platforms like Instagram, Facebook, and more.
There are several similar apps where users can collaborate with others on music. But those apps aim at semi-professional to professional musicians. Facebook's Collab targets all people with interest in music.
Collab is being launched as an invite-only beta because it is not yet ready to rapidly scale. The company is still working on the app to improve the overall experience before releasing it for everyone.