Inventor of the cell phone, Martin Cooper thinks iPhone 6S is boring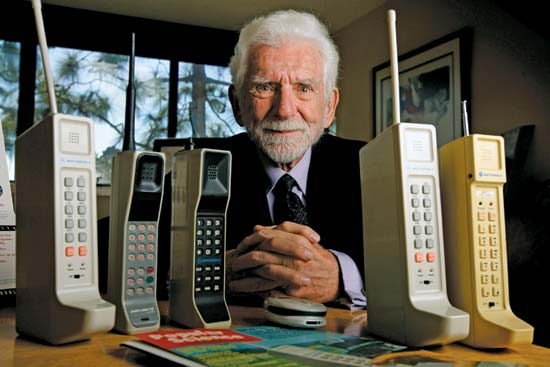 While most of us are very excited to buy new iPhone 6S as soon as it comes in stock, we just heard that mobile phone inventor didn't find this phone interesting. Martin Cooper, inventor of Cell phone thinks that new iPhone 6S is boring. He expressed his views about iPhone 6S in a conversation with GeekWire.
He didn't just made a statement but also gave the reason behind his statement.
"They're struggling each generation to come up with something interesting," he said. "It's a little bigger, has more pixels, more megahertz and people couldn't care less. I think the future is the software. They have to figure out ways to make the phone essential."
But after reading the conversation, I realized that he was not just disappoint with iPhone 6S but with all smartphones companies are launching. He thinks that smartphones are now offering so many services but those services are not much essentials. A person can live without those services. He thinks that companies should try to improve the smartphone in the way that it can help them in things people cannot live without.
Also Read: 3 Best Apps that work well with Apple's Health Kit
"We're still in the game stage. Even though you can't get along without your smartphone, there are not many essential services on your smartphone. They're mostly convenience; you could live without it. Essential means you die without it. A gadget that warns you're about to have a heart attack — that's essential. We're about to go into that phase with smartphones," He added.
The above statement confirms why he is disappointed with iPhone 6S. I am sure Apple will think about this seriously to add more valuable services. While health related services are coming to smartphones, it is still in very early stage. These services are just limited to fitness tracking. But companies are trying their best to bring better services to make smartphone more close to us.
Source: GeekWire
Recommended Videos