zophop app helps in finding best and easiest transport options in cities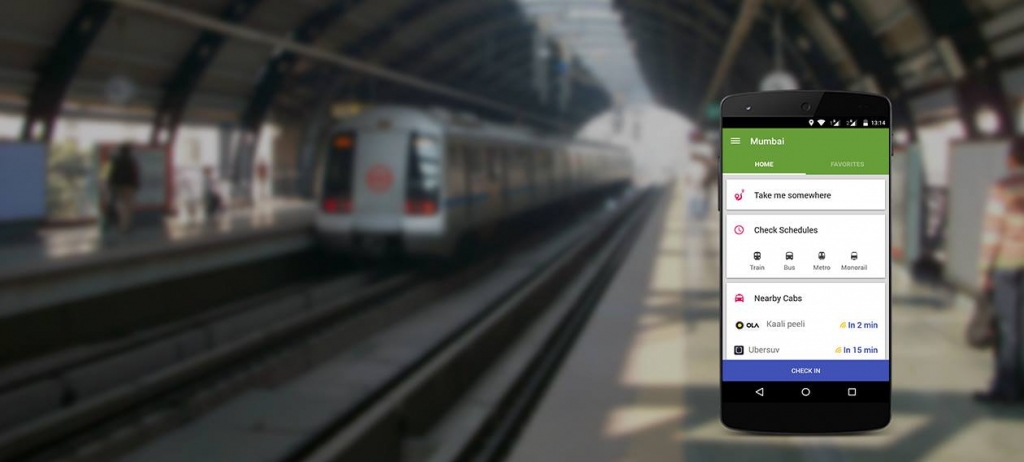 When you are in a city you never have been in past, it becomes hard to find how to go somewhere. You will have to ask people and check routes on Google Maps. Most of the time, you end up spending lots of money. But, there is a new mobile app which wants to solve this problem. zophop is the mobile app which lets you know everything about public commute in a city.
If you are in a city where you have no idea about the transport or public commute, you can use zophop to know the timing of public transport, find best way to reach a place and find stops or timing to take next bus or train to reach somewhere. Not just public transport, it also shows details of private cab services.
When you are place, you can use the feature Near you to find the nearby public transport options on map. It access your location and then show it on map along with options available near you. It will show you train, bus, metro or other public transport options depending on your city. For me, only Bus, train and Metro are there.
Take Me Somewhere feature lets you find the way to somewhere you want to go. Just enter the name of the target place and it will show you how you can reach there along with the fastest way and cheapest fare. If you want to check specifically for train or bus, you can check. In bus section, it will show you the bus number and approx timing.
You can also check the schedule of public transport in the app. It also shows the time of Uber or Ola cab to reach you if you book any.
As of now, zophop is available for 14 cities including Mumbai, Bangalore, Delhi, Jaipur, Chandigarh, Chennai, Bhopal, Hyderabad, Kolkata, Indore, Bhubaneshwar, Puri and Cuttack. Services depend on the cities.
They also offer live traffic updates on twitter. You can follow them @zophopyourcityname to get traffic updates via tweet. Replace the 'yourcityname' with the name of city. For example follow @zophopdelhi for traffic updates of Delhi.
So, you do not need to check multiple apps like Google Maps, Metro app, DTC app or Google search for other things. Just open this app for everything related to transport in a city. It will save time and money both.
Download zophop from Play Store