Google Glass Specification Revealed, MyGlass App For Android And Web-Based Setup Live
Google has finally revealed technical specification of its wearable computing device Google Glass. Company calls this internet connected glasses as next breakthrough in mobile computing.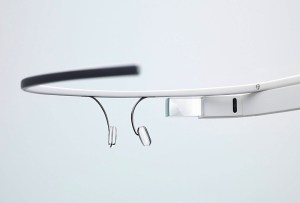 Also Read: 7 Features of Google Glasses You Must know
According to Google Glass Specification posted online, Google Glass features high resolution (640 x 360p) display that is equivalent to 25 inch high definition screen from eight feet away. It has a 5 megapixel camera that can record 720p videos. It comes with Wifi and Bluetooth connectivity. It also has 16 GB internal storage but 12 GB is available for user. Users can also add Google Cloud storage account to sync data. It will also feature a Bone Conduction Transducer for audio.
It is packed with strong battery that can run the device for a full day. But hangout and video recording are battery consuming tasks. This device included MicoUSB cable and charger.
Google Glass comes with adjustable nosepads. Google also offers extra nosepads in two differnet sizes.
Google Glass is compatible with any Bluetooth enabled phone. For using GPS and SMS, it requires MyGlass App that is now available in Google Play Store. This app requires Android 4.0.3 Ice Cream Sandwich or higher.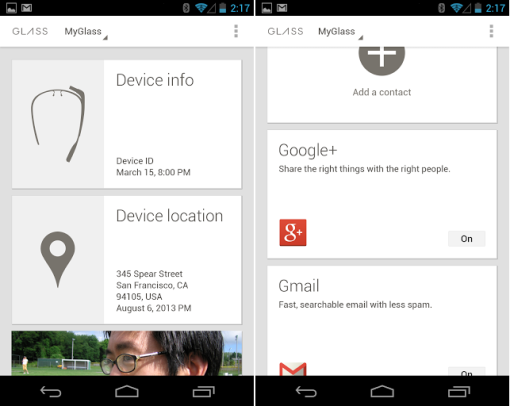 Google Glass Setup page is also live. It is only for those who have Glass hardware. The setup wizard walks users throughout the whole setup processes and uses of QR code.
Now we have exact information about Google Glass. First Google Glass devices are also ready to ship. But this time it will be distributed to developers only. We are also excited to know how the device will work in real environment.