Happy Birthday Internet, Turns 30 Year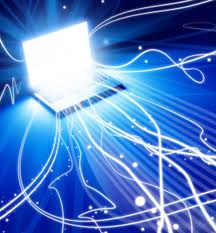 It was the fist time when US Department of Defence-commissioned Arpanet network was fully switched to use of the Internet protocol suite (IPS) communications system. IPS and TCP began in 1973.
Vinton Gray is known as father of Internet who with Bob Kahn contributed in this new technology. He was the  program manager for the United States Department of Defense Advanced Research Projects Agency (DARPA) and worked to bring TCP/IP technology.
This new system replaced Network Control Program (NCP) used previously and gave us a new secure way of networking.
Later, British scientist Tim Berners-Lee did some experiments and hosted a system of documents on the web. This was the start of world wide web which now everything and affect our daily life.
"A long time ago, my colleagues and I became part of a great adventure, teamed with a small band of scientists and technologists in the U.S. and elsewhere. For me, it began in 1969, when the potential of packet switching communication was operationally tested in the grand ARPANET experiment by the U.S. Defense Advanced Research Projects Agency (DARPA)," Vint Cerf, Father of Internet posted.