Sony has silenlty introduced a new Xperia smartphone called Sonly Xperia SL. It is the successor of its Xpera L with better processor. Sony Xperia SL is powered by 1.7 GHz dual core processor while Xperia S has only 1.5 GHz processor. All other features of the smartphone is similar As Xperia S.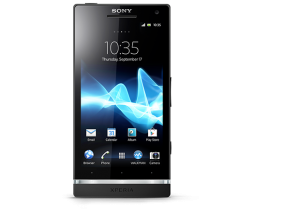 Sony Xperia SL is now listed on Sony's website with coming Soon status.
Sony Xperia SL will come with the latest version of Android mobile operating system. It features 4,3" Reality Display with Mobile BRAVIA® Engine. The Xperia SL HD screen has the highest PPI – pixels per inch – of any Sony smartphone, and is certified as the sharpest+ HD smartphone display.
It also features a high quality 12 megapixel camera. You will also be able to shoot HD videos with this.
It will come with new Sony "WALKMAN" app t enjoy millions of tracks. It also features various apps for easy sharing and chatting with friends.
Sony Xperia SL is Playstation certified smartphone to enjoy gaming. Sony will also offer 50 GB for free on Box cloud storage. So users will be able to store their music, videos, photos and more
Recommended Videos