Microsoft Surface Neo is a foldable Windows laptop for improved multitasking
Along with a foldable Android phone Surface Duo, the company has also launched a foldable Windows laptop called Microsoft Surface Neo.
Microsoft Surface Neo comes with two 9-inch screens that open to a full-size 13-inch display. Both the screens are connected by a 360-degree full-friction hinge.
It runs on Windows 10X, a new OS optimized for dual-screen devices. This new OS will let you take advantage of two displays. You can take notes on one screen while working on a project on the second screen. You can watch video on one and browse the web on other. The company will also be working with the app developer ecosystem for custom apps for Windows X.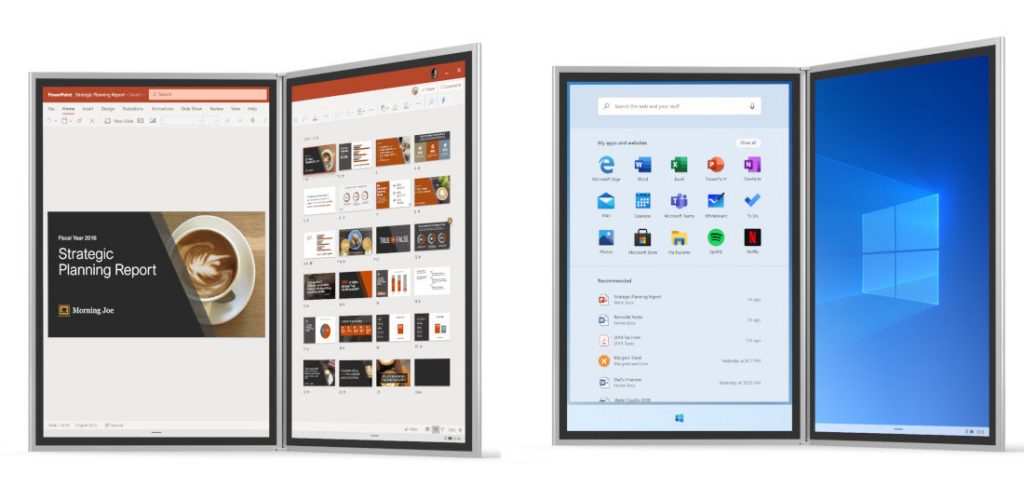 Microsoft has not talked about specs or price. It will be available only during Holiday 2020.
In the coming months, ASUS, Dell, HP, and Lenovo will also be introducing dual-screen Windows PCs running on Windows 10X.
Recommended Videos