5 Best Custom ROMs for Android
The best part of owning an Android device is its open source nature, allowing develop to create new custom ROM. A custom ROM replaces your device's default Android Operating System with a custom made Operating System based on Android. Flashing a custom ROM not only unlocks additional features but also improves the performance of your device in most of the cases. If you are interested in using a custom ROM, keep reading this article.
Note: Installing a custom ROM requires you to root your Android phone. Rooting phone voids the warranty on most of the phones and if you do something wrong, the process might brick your phone. So, try this carefully. We will not be responsible for any harm.
Best Custom ROMs for Android
If you are looking to flash a custom ROM on your device and aren't sure what to choose, here is a list of best custom ROMs for Android you can try.
1.  Lineage OS:
The entire modding community was saddened to hear that Cyanogen will be shutting down its OS and services last year. However, rising from the ashes of Cyanogen, the Lineage OS is a legacy of the once beloved CyanogenMod. Just in 3 months, the Lineage OS has crossed over 1 million active downloads.
The OS supports Android Marshmallow and Nougat currently. It has a reliable launcher and decent camera app and almost no bloatware. Like the CyanogenMod, the Lineage OS in-depth volume controls and tons of privacy settings. If you are thinking to try a custom ROM, this is one of the best Custom ROMs.
2. Paranoid Android:
Paranoid Android is another popular name in the modding community and has been competing with CyanogenMod since forever. The first thing you'd notice about this ROM is how clean and beautiful its interface is.  Alongside its clean interface is its tons of useful features such as  Gestures for navigation, Hover Notifications, and Immersive Mode.
The Paranoid Android is officially available for OnePlus and Nexus Devices, but you can flash it on any compatible device through various other sources.
3. Resurrection Remix:
Joining the list of stable and clean ROMs is Resurrection Remix. Like most other ROMs, the Resurrection Remix lets you personalize almost everything on your device. As it mentions, it truly is a blend of features from various other ROMs.
The Resurrection Remix is regularly updated and is very battery friendly. This ROM is available for various devices with an amazing support from fellow users and developers.
4. BlissPop:
BlissPop is another ROM that will make your device look pretty and perform better. It is based on CyanogenMod 12  and hence has the Cyanogen Theme Engine alongside various other personalization options. It has got two audio equalizers, AudioFX and Viper4Android.
The Bliss Interface is very noticeable and makes everything look clean, simple and easy to access. It is easy on battery and doesn't hamper on the device's performance.
5. MIUI:
The MIUI is very popular and is Xiaomi's custom ROM. Every Xiaomi device comes with MIUI on top of Android, However, the ROM is available for other devices as well. The interface of this ROM is far from Android, in fact it has slight resemblance to iOS. The MIUI is very elegant, works fluidly and has tons of features. It has several useful features such as One Hand Mode, Child Mode, Blacklists, etc.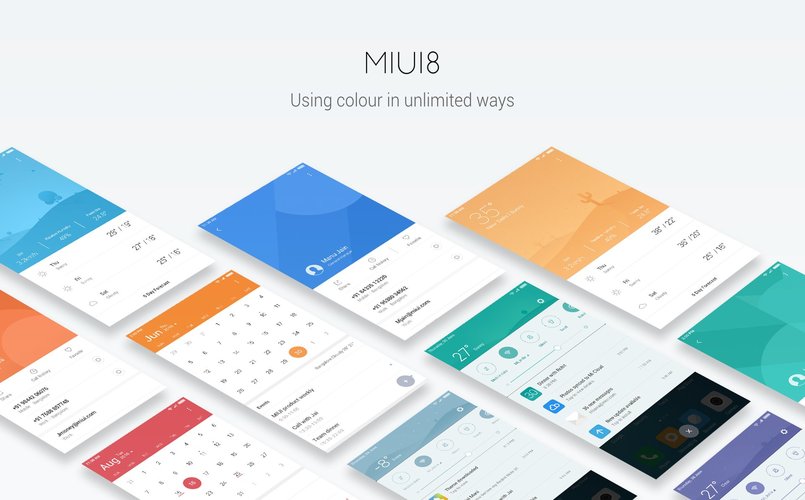 Although it is tad bit over the heavier side, it makes it up with its aesthetics and fluid performance. So if you are tired of Stock Android, MIUI is probably what you are looking for.
Final Words
There are plenty of other custom ROMs available for Android that are good as well. So, what are you waiting for? Try any of these custom ROM on your Android phone and have a different kind of experience in your existing Android Phone.