ES File Explorer Review: Keeps Your Phone Operations Manageable
Operating your windows phone with a manageable speed is a subject to well organizing all of its data and operations. If you have to do it manually then it is a tough task for sure. But for an app named as ES file Explorer, organizing and managing various windows phone contents and functions is like a habit.
ES File – All About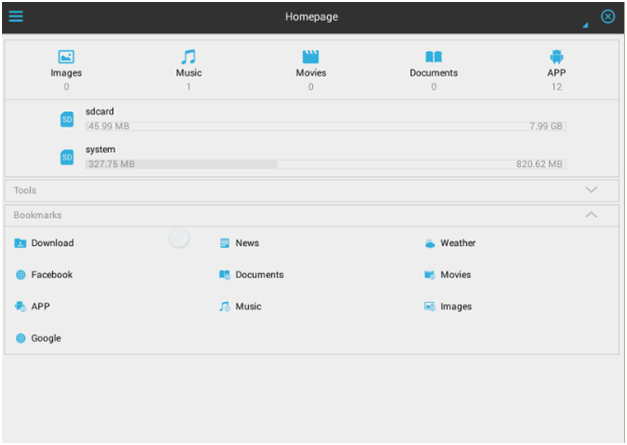 The app adopts a calculative approach towards manageable windows phone performance. Count on Local, Library, Network to other Tools and Favorite functions, this app optimally tracks the memory space and loading time consumed by these. So if the app finds any progression required for smooth operations of these, it calculates and applies its organized approach to get a supreme performance out of the windows phone operations.
Download ES File Explorer by Google PlayStore:
https://play.google.com/store/apps/details?id=com.estrongs.android.pop
Attributes of ES File Explorer
For organizing storage and processing operations performed by your phone at times, this ES file explorer is built with several local features to keep these functions run well organized. As a fact that you have to use your smartphone for simultaneous operations and in this, a proper allotment of cache memory and processing slot to each process is important. Here the most beneficial attributes of ES file come to use in keeping its things smoothly organized and for a manageable processing.
Let's have a look at diverse features of ES file, as 
Favorite
Balances Work, Life & Entertainment
This feature by the file explorer is a mix of activities to suit your versatile use of your multimedia phone. The storage here is specified for news and weather updates for an acknowledged start of your day. To make a proper balance between your work and entertainment, doc files and other apps are organized here along with multimedia files in separate folders. You can also stay in touch with the social word digitally by its social updates for Facebook. And obviously these all things are stored and served in an organized way.
Local
Optimizes Local Phone Functions
Dedicated more to your system oriented tasks, this feature by the app is to help you utmost in keeping your things here well organized. For instance, you can easily access main storage of your phone by easily navigating the home option.  You can also check what is inside the device option of the phone by this app. And for all of your downloaded files, a single location is specified to keep the related data here. Now come to the uncluttered ready-to-move SD card storage or for other virtually memory needs, the SD card option of the app keeps the data well managed. Along with, you can also check other system storages with system option of this local module.
Library
Organizes Storage of Media & Other Files
This is the option to filter out the library storage inside your phone. The space here is specified for media, doc and app files and the option provides an uncluttered storage and smooth navigation to all these. So by this library dedicated memory allocation, the app reminds you about where you have to move to see your required multimedia, documents and software.
Network
Offers Resourceful & Organized Connectivity
There are multiple connectivity option provided are to keep you better connected with your work and life with possible networking resources. It ranges from connectivity to virtual storage, local domain, file transmission, specified entertainment, remote locations and for cross platforms. That means you'll not miss any happenings occur to your digital world.
Fast Access
This is about searching and accessing for core things inside the phone system. And for simplified navigation through all these, this fast access for tools option is a fit facility in the needs. Like anything from system storage efficiency to cleaned storage to media, file, folder, list, access paths and other organizations are better performed here by this option of the app. A facility for an uncluttered access to the related searches here and you can utilize it for the similar find outs.
A Quick Highlight on ES File Feature & Facilities
Cloud Storage
Microsoft OneDrive
Google Drive
DropBox
Ubuntu
com
SugerSync
Yandex
Amazon S3
File Openers (Built-In)
For Text File Management – ES Note Editor
For Audio/Video Files – ES Media Player
For Zip Rar Files – Zip Archive Opener
For Favorite Web Pages – Browser
In General
Password Protected ES File Explorer
Password Protected Network Resources
Back Up & Restore
Over 30 Languages
The Good
Manageable Approach
Organized Functions
Enhanced Performance
Better Count-ability
Simple to Operate
The Bad 
Running Numeral Processes Simultaneously
Multiplicity Complexion
My View
To keep your number of light to heavy windows phone operations run all smooth, this app of ES file works wonders. While operating with multitasking, the phone does not get overloaded or hanged at any point of time due to its organized keepings and manageable operations. So for a smooth functioning of your windows phone, you can install the app of ES file and get benefited with its progressive performance.
Furthermore,
For me the most remarkable feature of this app is you can send files without any Wi-Fi connectivity. This is done with Wi-Fi hotspot feature available in your device. So must check for its presence in your smartphone to enjoy a fast and reliable data transfer.Even your larger files thus can also be transferred with much speed.
Quick Note
Being responded as the most beneficial file and operation management software, this app of ES File has got the count of 300 million downloads and 5 star ratings from its around 5, 00,000 users globally.
Final Words
The productive features and functionality of this app of ES file Explorer is unmatchable. By its manageable approach your windows phone runs all smooth and all easy. Thus you also get the reduced response time to have any phone process finished off your need. That means you set your windows phone for a maximum output and the app of ES file is expertly running at its background.
Recommended Videos