5 Free Apps to Improve Sound Quality of Android Devices
Do you own an Android device that does not have a good quality of sound? Not all smartphones have good speaker quality or good volume levels. Some also have poor speaker placement.  Although you cannot do much about this, you can still improve the sound quality of your Android device with few Android apps. There are many free and paid apps are available that can improve volume and sound quality on your Android device.
5 Free Apps to Improve Sound Quality of Android Devices
See these 5 apps and try to Improve Sound Quality of Android Devices
1. Equalizer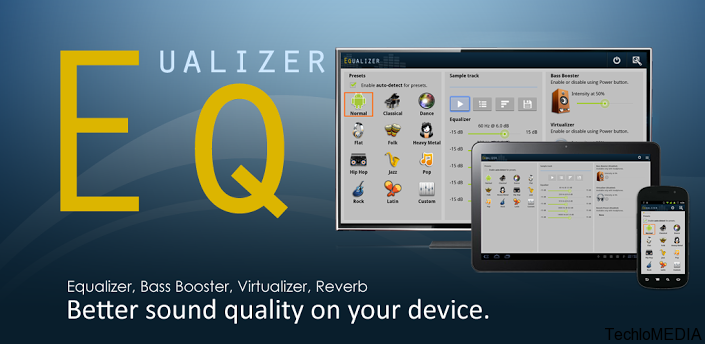 Equalizer is a nice Android app that allows Android users to change the sound impact level on their Android devices. By using this app, we can apply Equalizer Presets or create own custom preset. There are few audio effects are also available in the app. This app comes for free and requires internet permission to download additional widgets. It can be installed on Android devices running on or over Android 2.3 Gingerbread. If you are using a custom ROM, this app may not for you. Still you can check whether it supports you custom ROM or not.
2. Music Volume EQ
Music Volume EQ is another nice app for Android devices. It comes with various sound effects, has a volume slider with unrecorded music stereo headed VU meter and five bands Equalizer with Bass Boost and Virtualizer impacts. It also works with most of the popular music players in Android. So you do not need to worry about compatibility. You can also pin it as a homescreen widget.
3. Speaker Boost
Speaker Boost works well when a movie, song or recording has low sound. You can use this app to boost the speaker or headphone volume. This app only works with music, movies and apps. You can not use it to boost audio while calls.
It is not recommended to use this app for long time while listening music. I can affect your earphones and speakers.
Read: 3 Android Apps to Remind BirthDay and Other Important Dates
4. AnEq Equalizer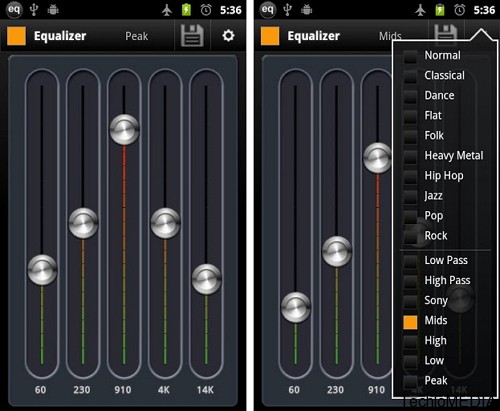 AnEq Equalizer is another sound Equalizer app for Android devices. It comes with 5-band Equalizer and presets. You can also use your own custom preset with the app. Once activated on your Android device, the EQ runs in the background and will process the global audio output. This app comes for free but shows ads on your device.
5. Bass Booster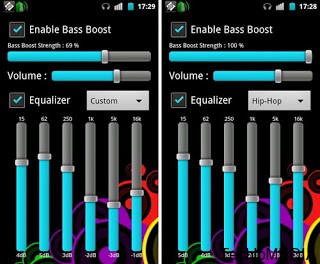 Bass Booster is the app for you if you think your smartphone is not giving perfect bass to your song. This app comes in free and paid version both. It has 6 bands equalizer and more than 20 presets to use. With pro feature, you get Unlimited custom presets, Music visualizer, and more.
Use any of these nice apps and share your views with us.