Opera Mini 7.5 Released For Android
Most popular mobile browser of the world, Opera Mini has released its newest version for Android devices. This new version Opera Mini 7.5 comes with many new features and improvements.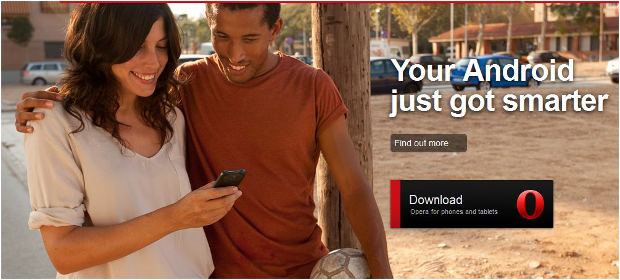 "It gives you a dashboard view of the latest activity on your social networks, along with automatic news feeds from your favorite sites. Need a sneak peek or the full update? You'll be able to stay informed about everything that matters to you," Opera says.
The main feature which is added in this update is called smart page. In this there are three main categories. First one is social tab to provide social activity and updates. Second tab updates us with latest news from various popular news sources. Third tab offers few relevent links based on the region your phone is located.
This new version improved flash handling on ICS devices and the Jelly Bean compatibility. It also improved the stability of the app and performance.
Opera Mini is the most popular web browser for mobile devices with millions of users. This browser comes for any kind of mobile device and has many features. It features advance data compression technology which compress the page to multiple times before sending it to the users. Thus it saves data charges of users. Opera claims that Opera Mini compresses the data found on web pages up to 90 per cent thus saving a lot of your bandwidth.
This new version of Opera mini 7.5 can be download and install in Android 1.5 or later.