After Windows Live messages has been replaced by Skype, now its rumors that Xbox Live service will also be replaced by Skype soon.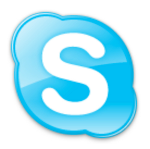 CVG has got this news from an internal source and published online. It says,"Skype will become the default chat service on the next generation Xbox console as well as on PC and tablets. You might jump to the conclusion that we'll see asynchronous voice and video messages in next-gen Xbox Live."
If we take a look on the job offering of the Microsoft, It is hiring more people for its Skype division. It shows that Microsoft is now working hard on voice calling division. So we can say that Skype will be soon integrated into new Xbox 720. We can expect this new hardware device in E3 2013 but can not say when the device will be available in Market.
Flat Rs. 3000 off on Moto G5 Plus
Moto G5 Plus now for Rs. 10,999 (Rs. 3000 off + up to Rs. 10,000 off on exchange)
What do you think about this new change? Do you think that it will be better to have Skype in your Xbox? Share your views via comments.
---
Advertisement
---