15 Popular and Best Entertainment Apps You Must Try
Our smartphones have become our main source of all the tasks from keeping important documents to entertainment. This small tech device has almost all the capabilities like video calling, playing games, watching movies, managing documents, online money transactions and more. However, with over 3 million apps on the play store, finding a good entertainment app can be quite difficult.
Yes, you heard right, There are approximately 3 million apps on Google play store. You can imagine that finding the most entertaining apps is a bit difficult task. There are best social media apps, online Movie streaming apps, best racing gaming apps and more other apps for entertainment. Everyone knows and used the famous entertaining apps but did you know there are many less-known apps that have the most entertaining content?
There are many apps that can be useful in many ways and help you to pass your time. Fret not! We've got your back. We have picked these best Entertainment apps to keep the boredom at bay. Also see: Photo Filter and Effects Apps for Android
Top Entertainment Apps
These are a few entertainment apps:
1. Netflix
Netflix is the most popular entertainment app all over the world. It has award-winning series, movies, documentaries, stand-up specials, and TV shows. You can create up to five profiles for a single account in Netflix and every profile is personalized according to their user. You can download the videos when connected to WiFi and watch later. The Preview quick videos let you know brief about the series and movies.
2. Yokee Karaoke
The Yokee is one of the popular karaoke apps that lets you and your friends sing karaoke for free. The app has a huge collection of music genres including Pop, R&B, Rock, Rap, Hip-Hop, Country, Latin, French, Russian, JPop and more. It gives you access to millions of karaoke songs, with music and lyrics.
The Yokee Karaoke app has over 100 million Karaoke fans profiles who use this app to enjoy Karaoke. You can also record and share your performance with the world on this platform. The app also keeps adding new songs daily, so you always have choices of new songs to sing.
Read more, Best Free Karaoke Apps for Android
3. Shazam
Shazam is the app that can identify any song within seconds. You can discover artists, lyrics, videos & playlists in this app that too for free. You can listen and add to Apple Music or Spotify playlists and also watch music videos from Apple Music or YouTube.
4. Youtube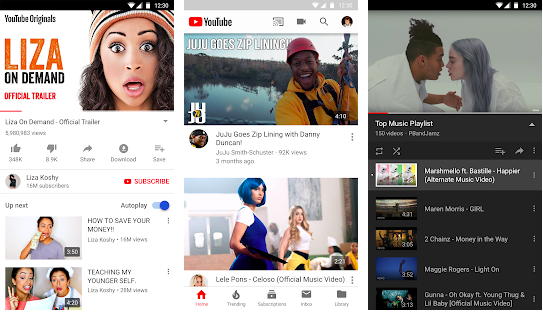 Youtube needs no introduction. I think all of us agree that youtube is the best time pass and best entertainment app ever. Anyone can make their youtube channel and post videos online. You can enjoy watching youtube series, funny videos and more on Youtube for free.
5. Voice changer prank recorder
This super fun application lets you change your voice in fun and amazing ways. You can change your voice to a man, a robot, a evil, a walkie talkie and guess what? It is for free. There are dozens of entertaining sound effects that you can use to make fool of your friends.
Also, read Best Prank Apps for Android and iOS 
6. TikTok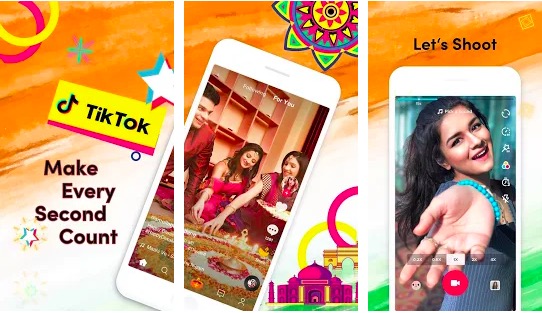 Nowadays, Tiktok is a very popular and entertaining platform among all age groups. It has millions of movie dialogs, short voice recordings, songs on which anyone can make videos. You can discover or/and make your own awesome videos by capturing funny and memorable moments and share it with the world.
Read More, How to download TikTok videos without watermark
7. Reddit
The credit is the entertainment app where topics or ideas are arranged in communities. Join your favorite communities and create a constant. You can personalize your feed with contents like news headlines, fun stories, sports talk, games, viral pics, top memes, and videos by joining a community of your interest. The app lets you earn fake Internet points (called Karma) by sharing your passion for books, movies, video games, sports, TV shows, music and technology with millions of people who share your interests.
8. TuneIn Radio
TuneIn Radio is one of the best radio stream apps out there. This app has got all that you need; 100,000+ AM radio, FM radio, and internet radio stations from around the globe. TuneIn brings together live sports, music, news, podcasts and AM & FM radio from around the world in one free app. It also lets you search for music by genre to get the exact type of music you are looking for. This app lets you explore music from all over the world. TuneIn Radio is free to download from the play store, while the TuneIn Radio Pro costs Rs. 600 and is ad-free and lets you record what you're listening to.
9. Disney+ Hotstar
Looking to watch a movie or catch up with your TV serial? That is what Hotstar is here for. This a live streaming app that enables you to watch movies, serials and sports on the go. Recently, Hotstar brings you the world's best stories from Disney, Pixar, Star Wars and Marvel Studios (Disney+). It has the latest movie collections and its smooth streaming impressed us the most! Be it Game of Thrones or Mahabharat, you can watch them all here. Hotstar is free to download from the play store, while the premium membership costs Rs. 199 per month and offers an ad-free experience, live sports, and the latest shows minutes after its premiere.
Also see: How to download videos from Hotstar
10. 9GAG
Here's an App that claims to 'make your every single minute interesting and happy.' 9GAG is one of the best apps for giggles and fun. It offers millions of funny pictures and gifs which will definitely crack you up. If the pictures fail to make you laugh, the awesome comments below by the amazing community will surely do. Also, 9GAG was honored as Best Apps of 2016 (Entertainment) by Google making it one of our personal favorites.
11. SketchBook – draw and paint
Let's be honest here, who doesn't love painting, sketching, drawing and doodling? SketchBook by Autodesk is an amazing app that lets you draw, no matter what your skill level is. The interface is clean and simple, while the drawing experience is fluid. This app has an amazing Time-Lapse recording that records your drawing progress and enables you to quickly share it with others. This app is free to download from the play store, with a pro version with additional brushes and features.
12. Soundhound
Got a song or tune stuck in your head and can't recollect its name? Sing or Hum it to SoundHound which will instantly recognize that song for you! This amazing app listens to the song and recognizes it quickly and even provide you the lyrics in real-time. This app also supports hands-free mode, So when you are curious about what song the DJ is playing, All you gotta do is say 'OK Hound, What's that song?' and you get your answer. This app also has a few nifty features that let you know what is being played near your location and also discover new songs. SoundHound is available on the play store for free and is a must-have!
13. Asphalt 8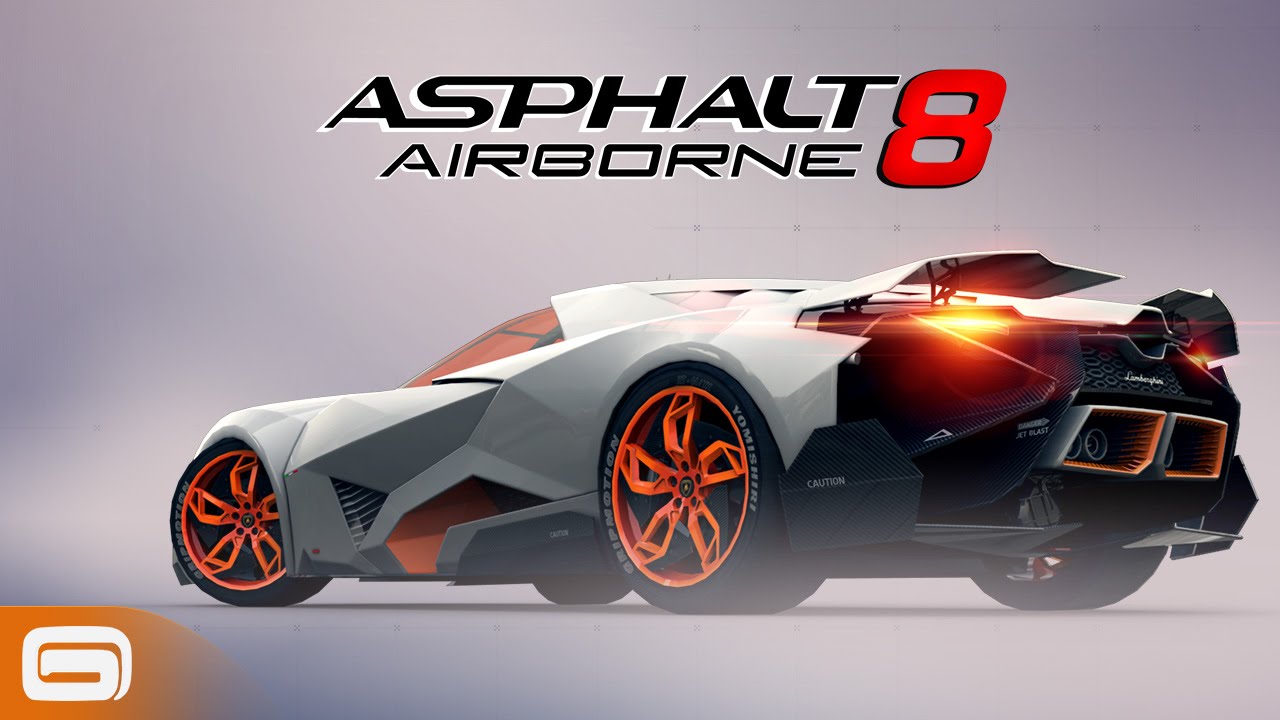 If you are your friends want to enjoy WiFi Multiplayer Games then this Asphalt 8 car racing game is for you. It comes with multiplayer gameplay. You and your friends can join through the WiFi hotspot and then start racing. The game offers several cars and tracks to enjoy the game fullest. You can add up to 8 players in this wifi game and choose any of the available 40 different tracks. The game is free but contacts apps. You also have options for in-app purchases to unlock different things in the game.
Click Here for list of Best WiFi Multiplayer Games For Android
14. Headspace Meditation App
Headspace is a good meditation app to help in improving concentration, stress less and get better sleep. This app teaches you how to do meditation. The app functions as your personal guide that teaches you how to focus, stay calm, learn breathing exercise and get better sleep. There are over 40 courses on different topics in this meditation app. It also has 10 sleep music tracks or 16 nature soundscapes. This is a paid app that offers a seven-day free trial. You will have to pay $13 monthly or $70 annually.
15.  Facebook
Without mentioning facebook this list of best entertainment apps is worthless.  The Facebook app lets you stay in touch with your friends, helps you to share updates and photos, engage with friends and Pages, and stay connected to communities important to you. With the help of this social media platform, you can join local social events, make plans to meet up with friends and also tell others about your business.
Check other Trending Social Video Apps for Android and iOS
These are the best and popular Entertainment Apps that you should try to enjoy your spare time. These apps are very entertaining. Do try all of these apps and share your experiences with us. Do tell us in the comments if you know about any other entertainment apps that should be on this list.