22 Free Movie Streaming Sites To Watch Movies Online 2022 – Legal
Who doesn't love to watch movies? Movies are the best time pass in this digital world. All the new and recently launched movies are available to watch in theater or multiplex. If you want to watch it, you can go and watch it. But, what if you want to watch an old movie or your favorite movies from the 80s or 90s. These movies are not available in any movie theater. For that, there are some best free movie streaming sites. These websites are legal and you can watch any movie you want without paying a single penny.
Watching movies without spending a single penny is pure bliss. That is why nowadays, online free movie streaming sites are becoming more and more popular. As we all know that watching movies and TV shows for free is not a crime but violating copyright policies is. So, be careful how you are getting these free movies and TV shows.
If you are not sure where to watch movies and TV shows online for free, we are here to help. Get ready with your Popcorn bucket and drinks and enjoy movies for free. Below is the list of free online movie streaming sites to watch movies for free. There is also prime membership of these websites where you can watch more movies and TV series. This Prime membership is not very costly. So, if you like any of these free movie streaming websites, you can take prime membership at an affordable price.
Warning: Movie streaming from unauthorized sources may be illegal. So, be careful. We do not encourage piracy or illegal downloads.
Some of these services are only available in the US. So, you need to use a VPN for accessing the streaming website. VPNs let you browse the Internet anonymously. VPNs provide you with a temporary IP address. In most VPNs, you can choose the location of the IP. If you want to access content only available in the US, select the US IP address to access US-only content.  There are several good VPNs. I recommend following VPNs to my readers.
I have also written several articles on VPNs. You can use the search feature to find out more VPN-related articles posted on Techlomedia.
Free Movie Streaming Sites (Legal)
Downloading Movies from unauthorized sources like torrents is illegal. But, you can watch movies online from legal websites. Online streaming also helps you to save space on your hard drive. If you want to watch free movies and don't want to download them, live streaming is the best option for you. Below is the list of free online movie streaming sites.
1. YouTube Movies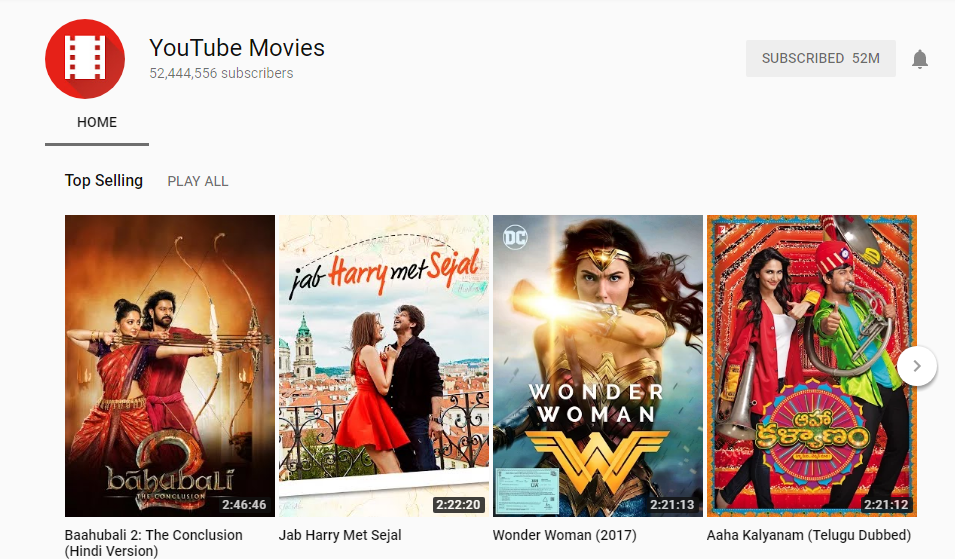 YouTube is one of the best places for entertainment. You can watch movies for free and by paying a little amount. Many people have difficulty finding free movies on youtube. For that, you can use Zero Dollar Movies to find free movies on YouTube. The YouTube Movies section on youtube has all the movies. But, all movies listed here are not for free. You can visit the website  Zero Dollar Movies to get the list of free movies on YouTube.
YouTube is a great source of any kind of videos and there are pellanty of movies and series available in many languages. So, you will never get bored when you use the best content streaming service like YouTube.
Watch Now: Youtube Movie
NOTE: You can also watch free movies on the YouTube channel Popcornflix. It has most Hollywood movies.
2. Hotstar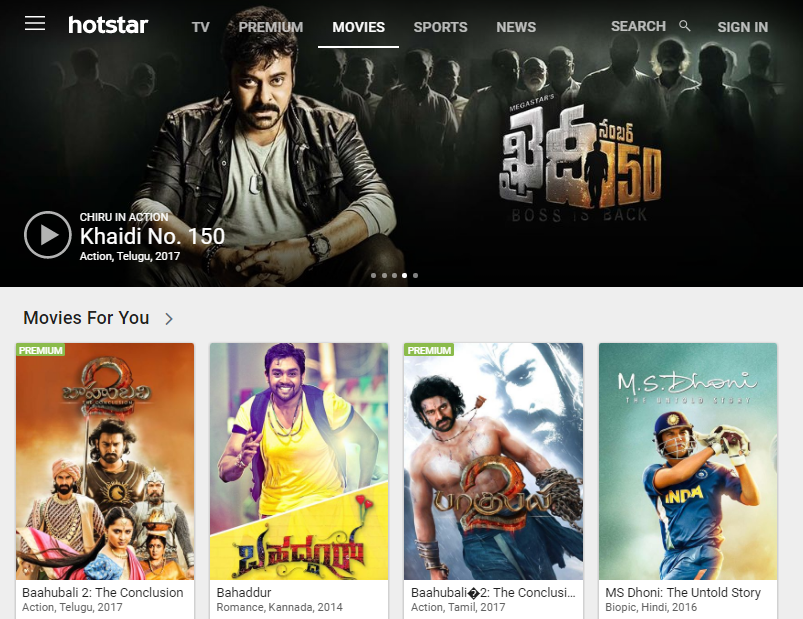 Hotstar is the latest trending website and app for sports, Tv serials, and movies by Novi Digital Entertainment Private Limited. Hotstar has a list of all the movies in 9 languages from Bollywood, Hollywood, and Tollywood and currently offers more than 100,000 hours of TV content.
Many of the listed movies are free and some of them are available only for prime members. The picture quality in Hotstar is really good. The app has a smart search and a friendly interface so that user can enjoy their movies in the best way.
Disney acquired Hotstar in 2019 and now you can get all disney related content on this video streaming service. The Disney+ Hotstar is available in India, Indonesia, Malaysia, Thailand, Singapore, Canada, the U.K. and the U.S.
Watch Now: Hotstar
3. Voot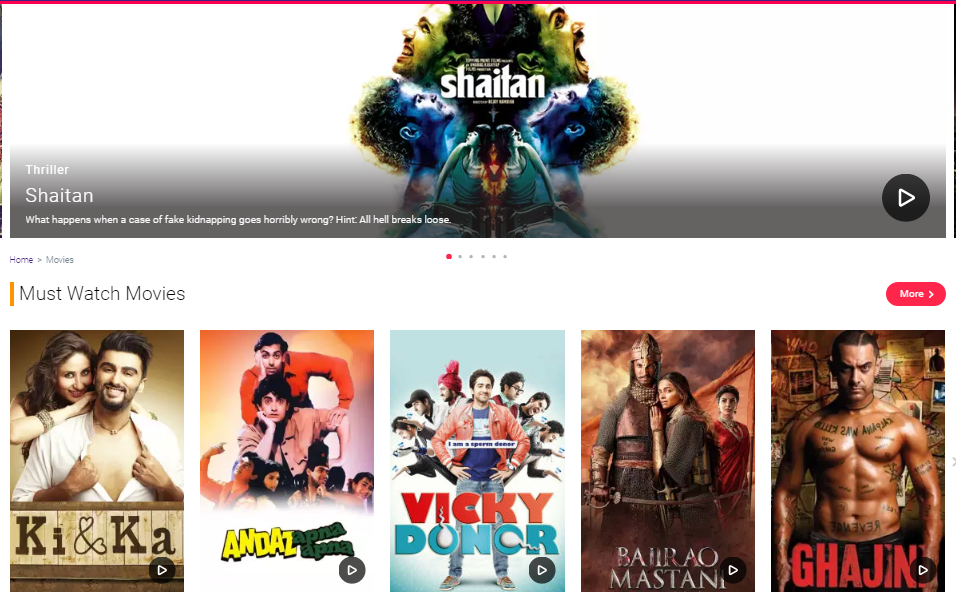 Voot is another Hindi series and movie website just like Hotstar. It has good movie collections and most of the movies on Voot are free. You can watch movies online for free on Voot. Voot also has its own original web series and also it has a specific dedicated category for kids named "Voot Kids".
The Big Boss is one of the most popular reality shows that stream on Voot every year. There are also many other popular reality shows also streams on Voot. Basically, all the serials that go air on Colors TV, come on this OTT platform.
Watch Now: Voot
4. Jio Cinema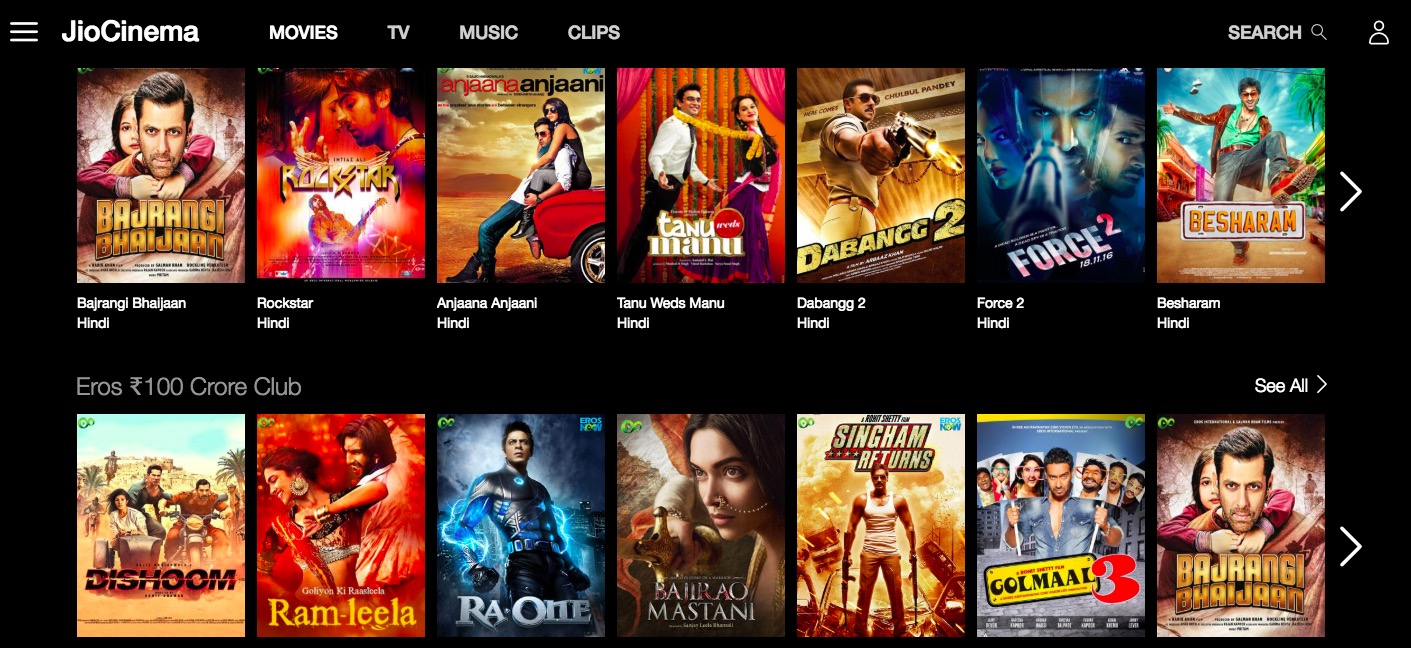 Jio Cinema is not exactly free but I am adding it here assuming you are a Jio Prime member. So, you are getting it free. Jio Cinema has a wide range of movies and music videos. For using this, you need to have a Jio SIM as it works only with a Jio account. It is available on the Web, Android, iOS, and a few other platforms.
After the Jio scheme of free SIMs, almost every person has Jio SIM. The SIM card owner can use the Jio Cinema for free on their mobile. It also have live TV that shows the content at pre-scheduled time.
Watch Now: Jio Cinema
5. SonyLiv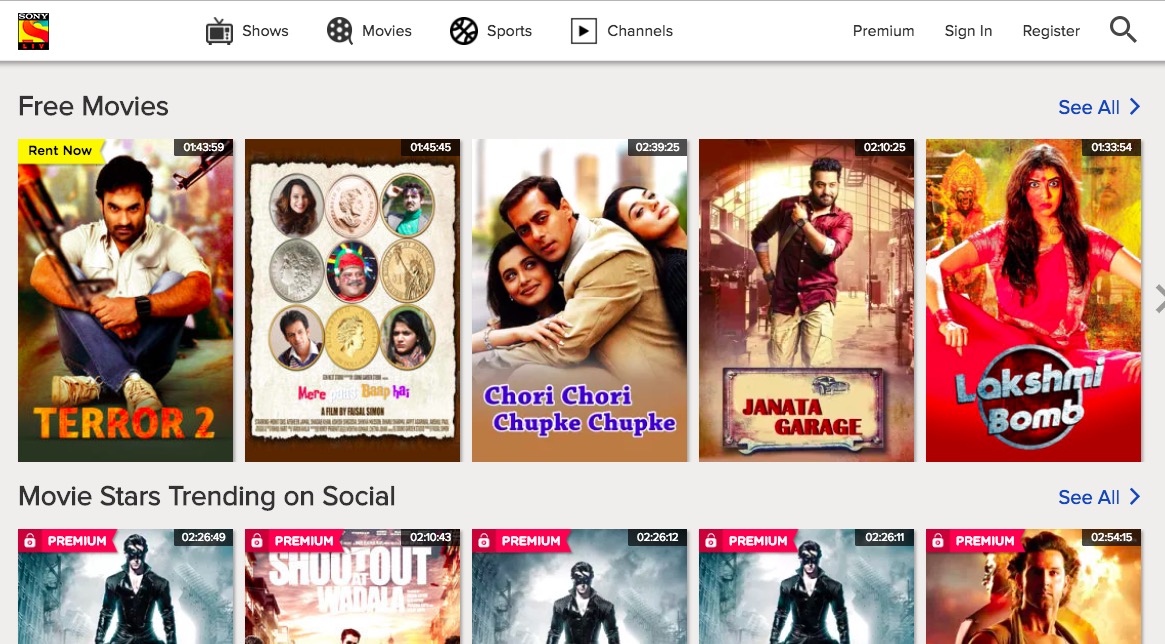 SonyLiv also offers free movie streaming along with TV shows and sports content but not all movies are available for free. Movies that are not available for free will have a premium label. So, you only have limited content to watch. Still, you can go and watch free movies available on this platform. The content is available in English, Marathi, Hindi, Tamil, Telugu, Malayalam, Kannada, and Bengali.
This platform is launched in the year 2013 and is owned by Culver Max Entertainment and has numerous movies and series available. The free movies on this website support ads. If you don't want to watch ads, you can purchase its subscription.
Watch Now: SonyLiv
6.  Vudu
Vudu is known for digital video rentals and sales but offers free movie streaming. There are lots of free movies available to download. It works similar to Sony Crackle but Crackle is not available in India. So, we are not adding its name here. It offers free movie streaming with ads. You get both movies and TV shows here. For using the website, you need to create an account. Along with free movies, you can also buy or rent movies.
Watching movies with ads is not a bad idea, after all, they are free. You don't need to spend a single penny to watch these amazing movies that are available for free on this website.
Watch Now: Vudu
7. Crackle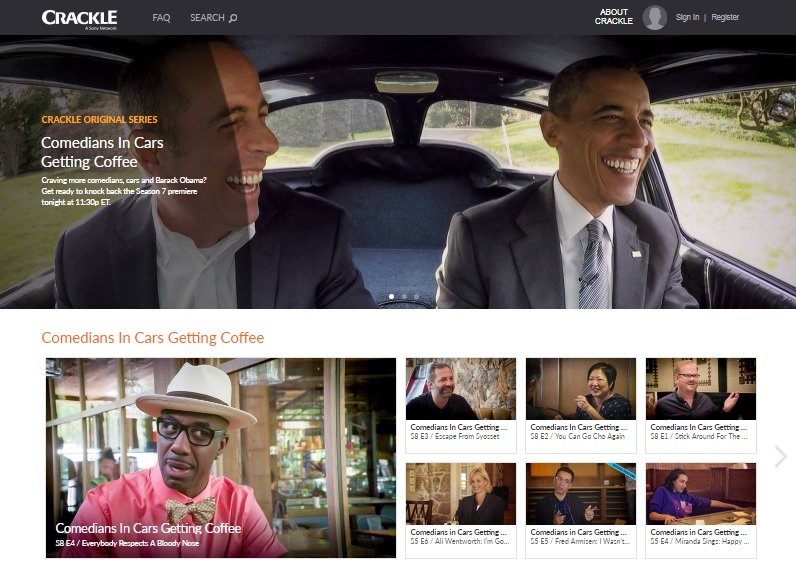 Crackle offers a wide variety of movies and TV shows but the movie streaming site is limited to specific regions. Chicken Soup for the Soul Entertainment owns Crackle. Originally Crackle was founded by Grouper. After that, the service was bought by Sony Pictures in 2006. Sony sold a majority stake of this service in March 2019 to Chicken Soup for the Soul and in January 2022, Sony sold its remaining stake to the same company.
Therefore, most content on this website is powered by Sony-owned films or TV series and its subsidiaries, including Columbia Pictures, TriStar Pictures, Screen Gems, Sony Pictures Classics, and Sony Pictures Worldwide Acquisitions.
Crackle has about 40 million monthly active users and it is available in 21 countries on connected devices including mobile, tablets, smart TVs, desktop, and gaming consoles.
This website is not available for all regions. Therefore, if it doesn't work for you, try a VPN.
Watch Now: Yahoo View
8. TubiTV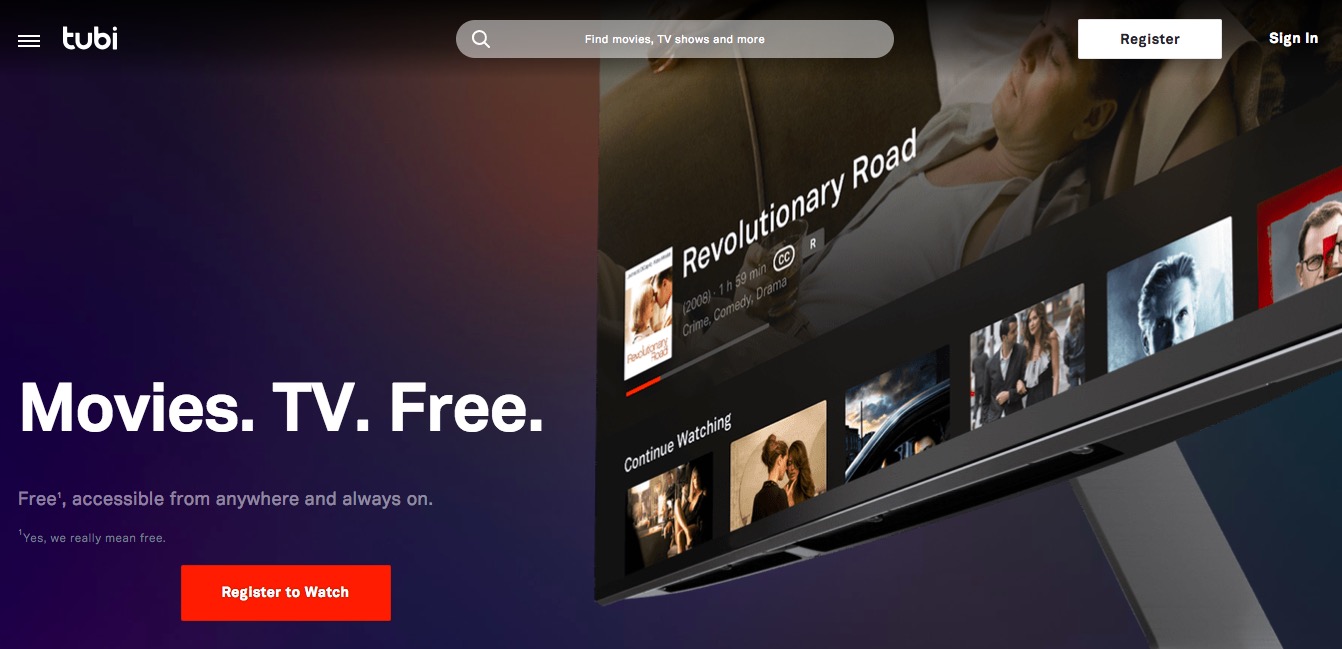 TubiTV is an ad-supported movie streaming platform owned by Fox Corporation. It is a free, premium, on-demand video streaming website and app which was launched on  April 1, 2014, in San Francisco, California. It offers a large library of free TV shows and movies on the web with the largest library of content with over 40,000 movies and television shows. You need to register to watch.
Tubi is a free and legal video streaming app and website. Along with the web, it is also available on other platforms including Android, iOS, Roku, Apple TV, Amazon Fire TV, Xbox, Samsung Smart TVs, and more. This service has almost 33 million monthly active users.
Watch Now: TubiTV
9. CONtv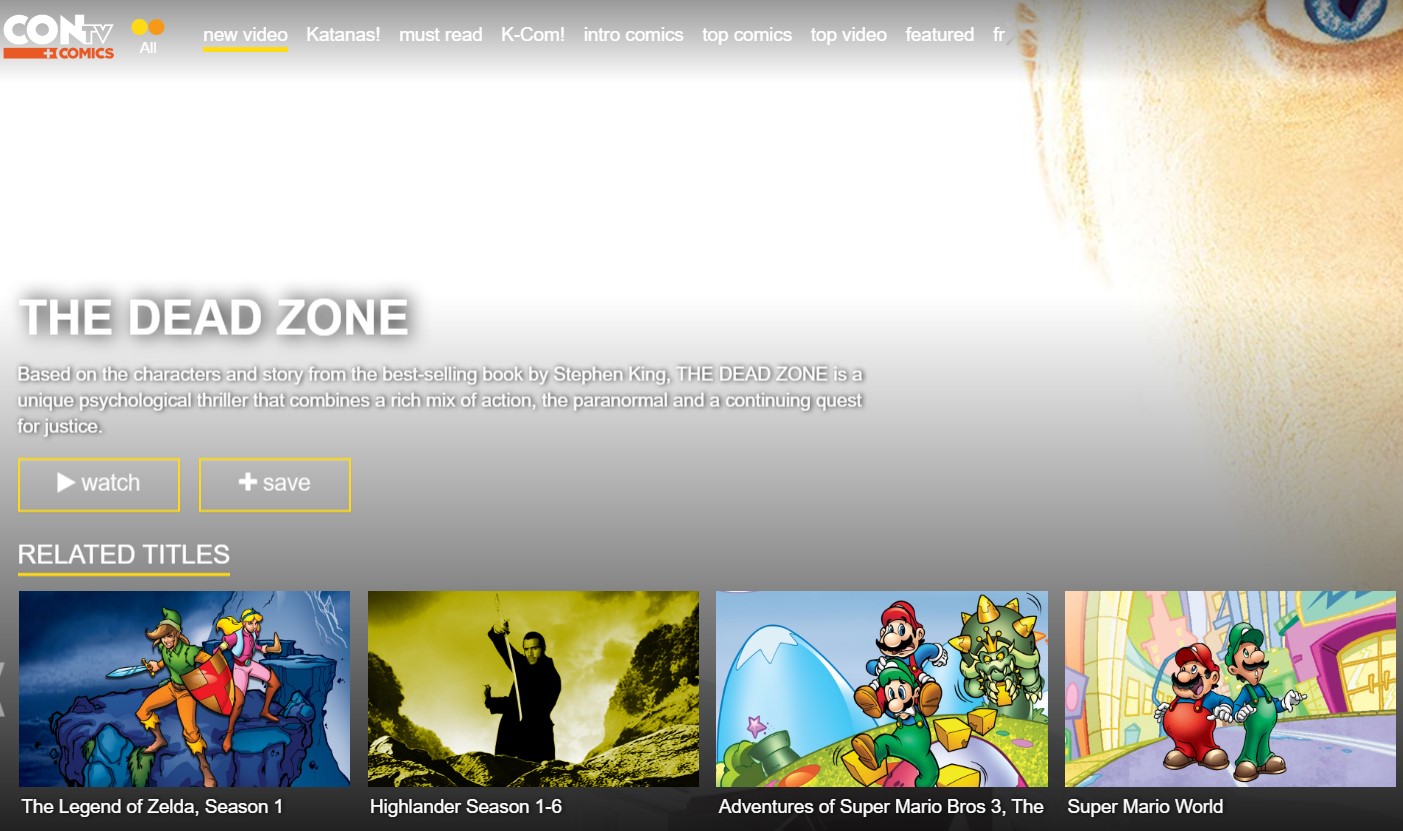 Viewster was shut down in 2019 and now redirects to the CONtv streaming service. This CONtv is also owned by the same company that purchased Viewster. CONtv is also a similar kind of movie streaming service with a library of TV shows and movies to watch. This is an ad-supported service and offers movies, TV shows, and cartoon shows. Along with the website, you can also access CONtv via the app on iOS and Android, on the desktop, as well as on Roku, Chromecast, Apple TV, Xbox 360, and smart TVs.
If you had loved the content of Viewster then you can still watch some of Viewster's movies on YouTube.
Watch Now: CONtv
10. Popcornflix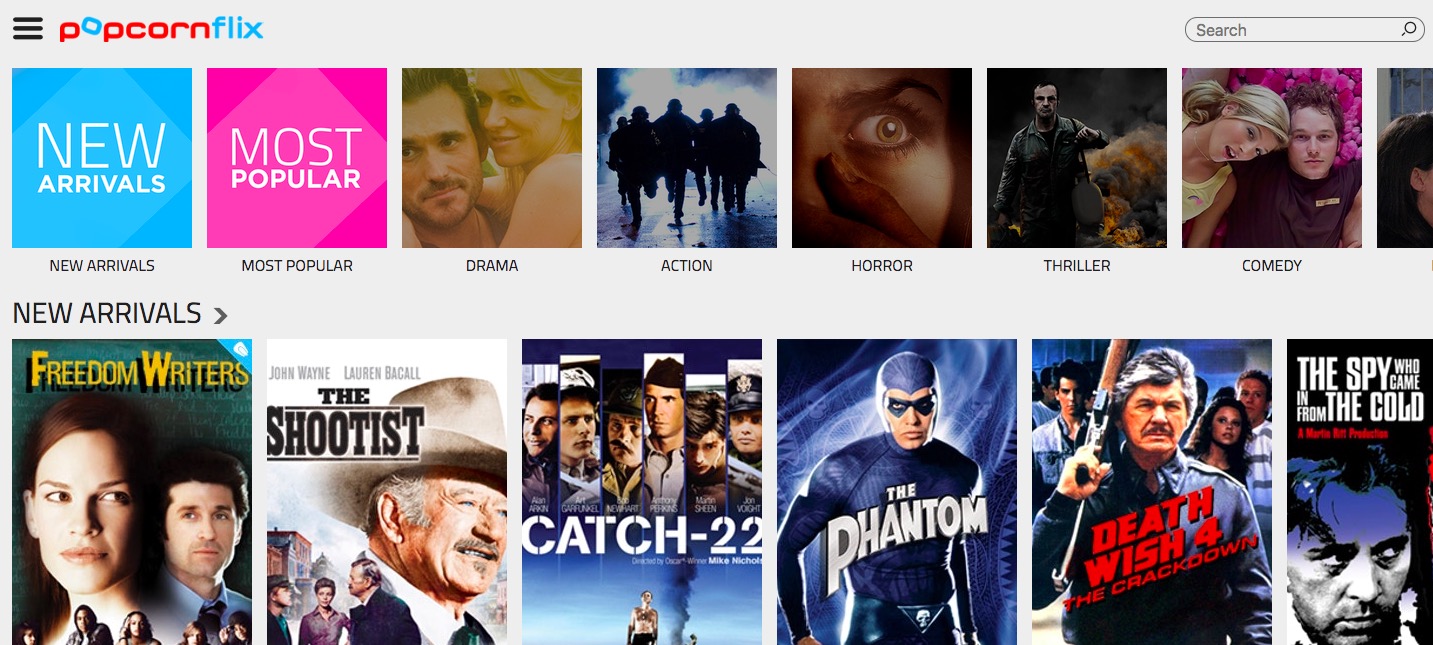 Popcornflix is a website and OTT app service that offers free ad-supported streaming movies and webisodes. Popcornflix was a subsidiary of Screen Media Films which had lots of free-to-watch independent films with ads. The parent company of popcornflix was acquired by Chicken Soup for the Soul Entertainment in 2017.
This website also offers feature-length films, along with original content. It claims to have over 1500 movies. Popcornflix is also available for Android, iOS, Apple TV, Roku, Amazon Fire TV, iPhone, iPad, iPod Touch, Chromecast, PlayStation 3, PlayStation 4, PlayStation 5, and Xbox.
This service is not available for all the regions. So, if it is not available in your region then try VPN to watch movies in this free movie streaming site.
Watch Now: Popcornflix
11. MoviesFoundOnline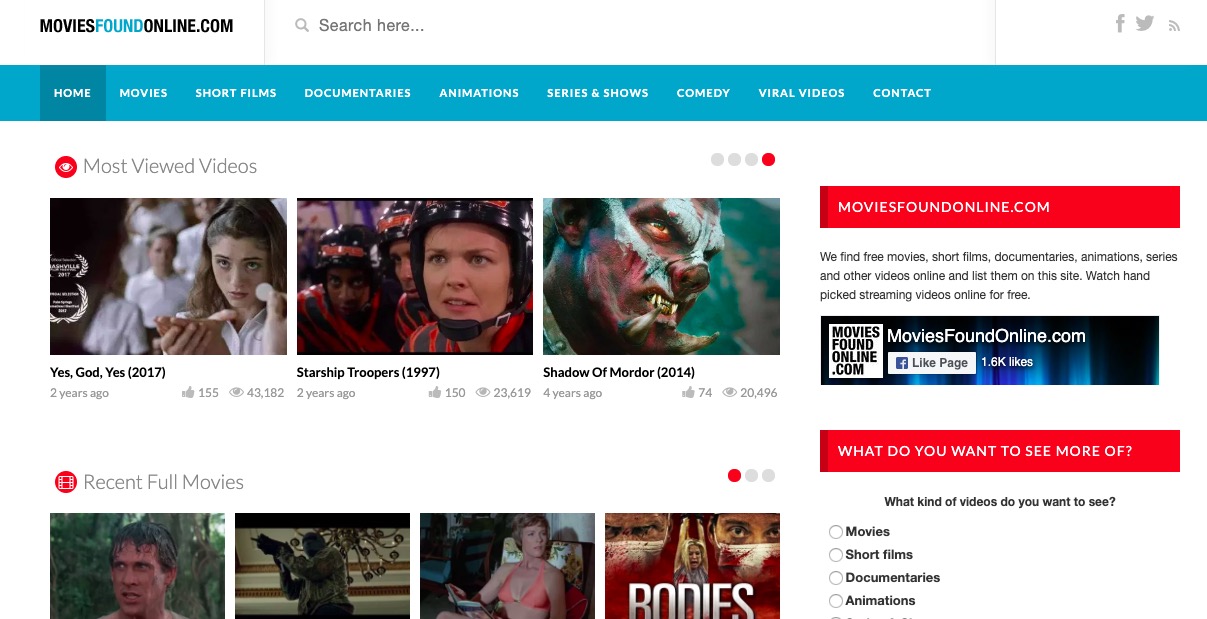 MoviesFoundOnline is available across all countries. It curates free movies, TV shows, independent films, short films, documentaries, animations, series, and more videos. The website doesn't host any content. MoviesFoundOnline also keeps on deleting movies if there is any copyright infringement. It basically curates public domain movies and serves them to you. So, it is safe and legal.
Most of the videos and movies are curated from Google Video and YouTube on this website. Therefore, the quality of the movies is similar to these websites. There are top 50 sections on this website for movies, short films, and documentaries. All the videos are ranked based on the number of views of the videos.
Watch Now: MoviesFoundOnline
12. 123Movies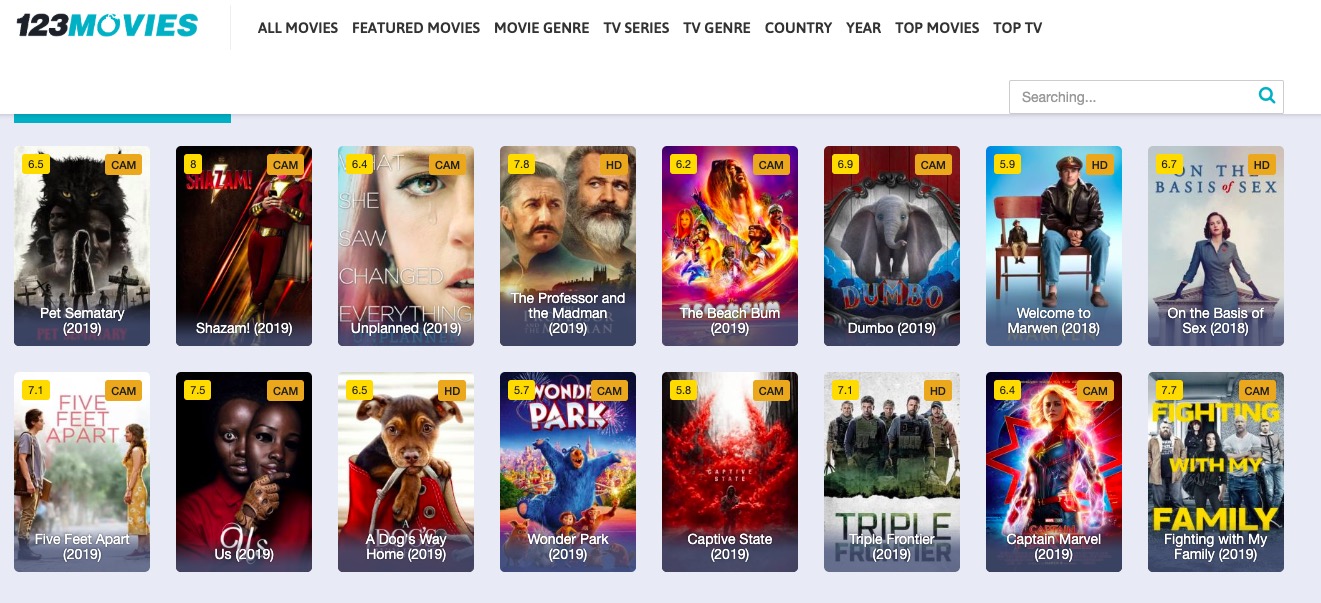 123Movies is a similar kind of movie streaming website that includes movies from several countries. 123Movies, GoMovies, GoStream, MeMovies, or 123movieshub all are a network of file streaming websites that are operating from Vietnam. These websites are allowed users to watch films for free.
The website has movies categorized properly. So, you can easily access action, drama, or thriller movies depending on your choice. This website is also legal because it only links to other sites on the Internet. It means videos are hosted on third-party websites. It also actively keeps on removing links if there is any copyright complaint. 123Movie is also known as one of the best free movie streaming sites on the Internet.
Watch Now: 123Movies
13. Retrovision Media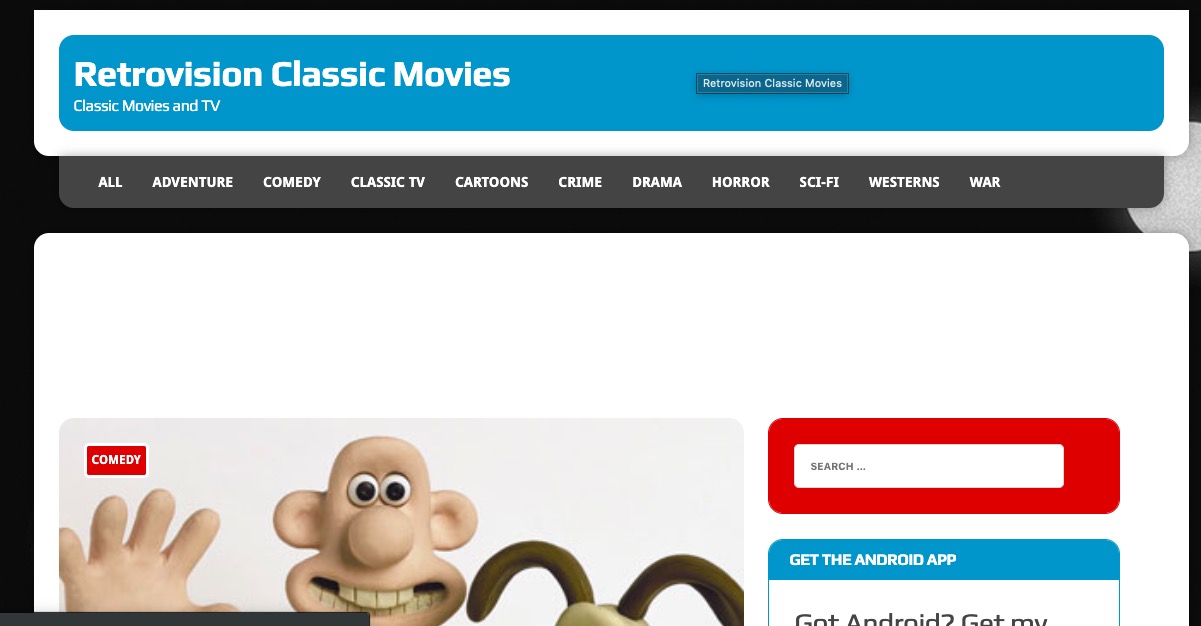 Retrovision is also a good movie streaming website where you get access to classics and free TV shows available in the public domain. It also has an Android app called Classic UHF for getting these movies on the go. It has different categories like Adventure, Comedy, Crime, Cartoons, Sci-Fi, Horror, and Westerns. The website is also easy to navigate and use.
Watch Now: Retrovision
14. Yahoo View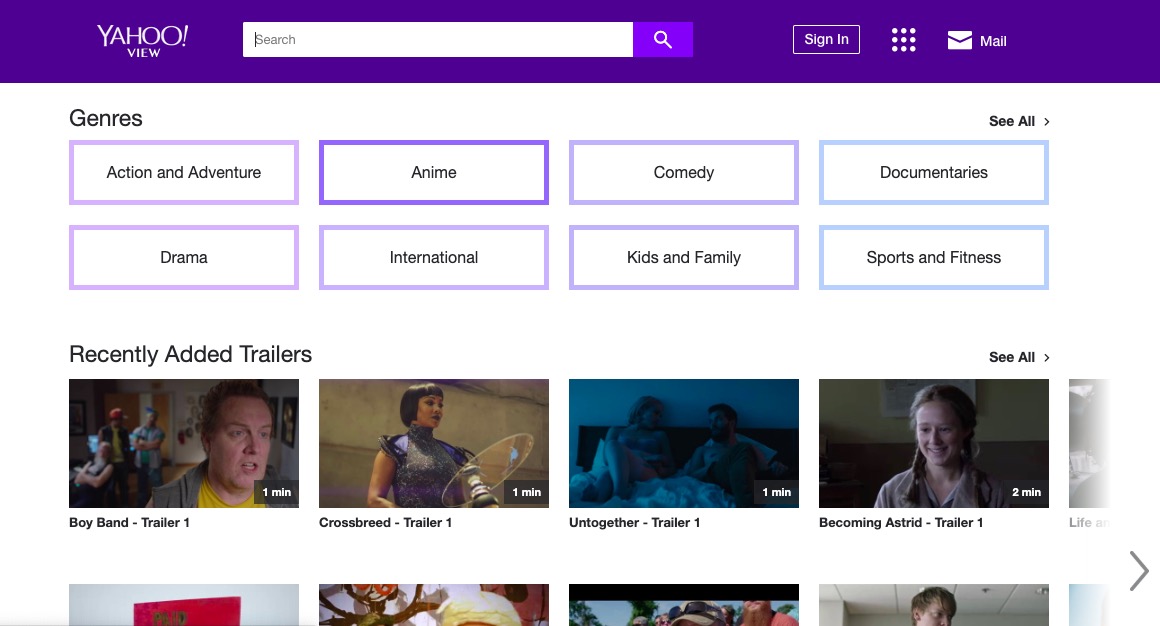 Yahoo View has been launched in partnership with Hulu. It gives access to free content but only in the United States. You can use VPN if you are living in other countries. The website has a clean interface and is easy to navigate. You get access to movie trailers, free TV shows, and documentaries. Most of the content is powered by Hulu.
If you are looking for good Free movie streaming sites, you can check this one as well. The name Yahoo is enough to tell that this movie streaming site is legal and good.
Watch Now: Yahoo View
15. The Internet Archive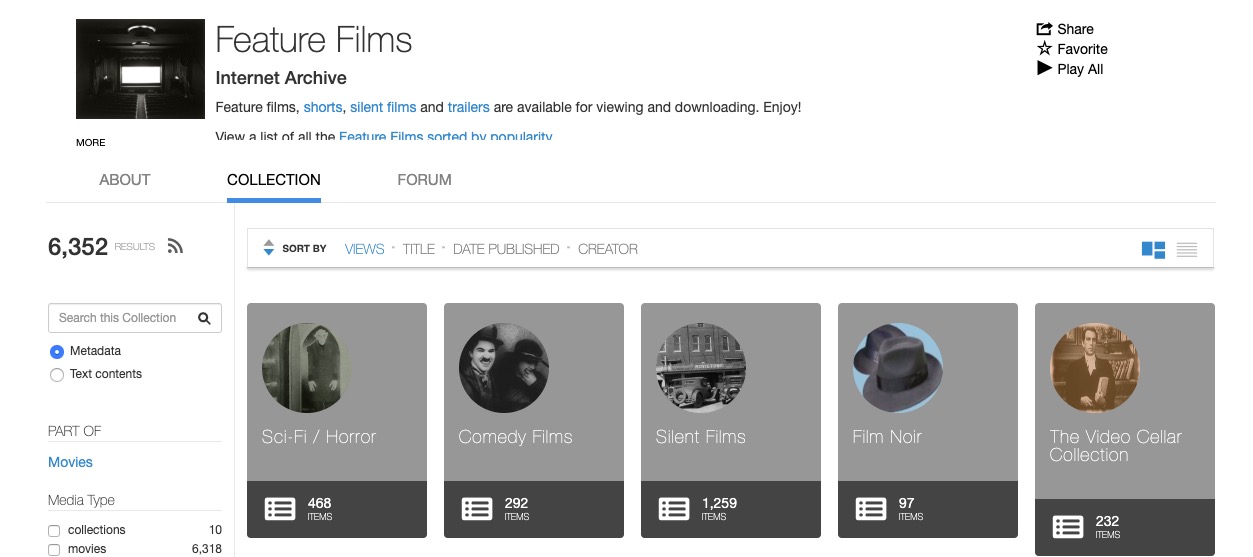 The Internet Archive is also a known place for watching and downloading free movies. The list includes lots of popular movies like Jungle Book, Farewell to Arms, Iron Mask, and more. Initially, it used to provide direct links which often downloads used to fail. Now it uses torrent links to download hundreds of movies without spending a penny.
Watch Now: The Internet Archive
16. IMDb TV or Amazon Freevee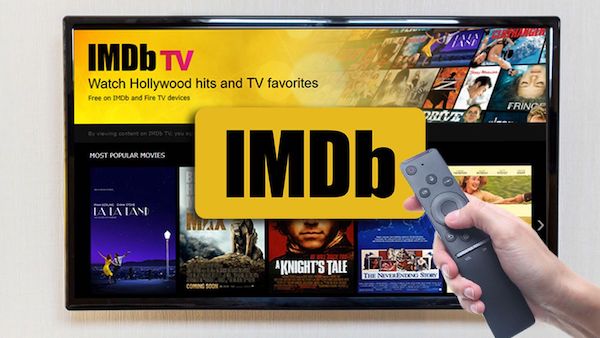 IMDb TV is also a good movie streaming website from Amazon. Now, IMDb TV is known as Amazon Freevee. If you already have a Prime account, you also have an IMDb TV account automatically.
IMDb TV is only available in the US. It offers ad-supported free streaming. You can watch Hollywood movies and TV shows. It also offers movie showtimes and ticketing, trailers, movie critic, and user reviews. You can use VPN if this website is not streaming at your region.
Watch Now: Amazon Freevee
17. Kanopy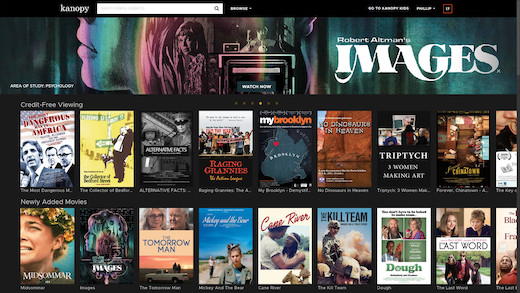 Kanopy is also a good website to watch movies for free. You can either open a website or download the mobile app. There are over 30000 Documentaries, Classic, and Indie Films to watch. You can stream content from Roku, iOS, and Android devices using the free Kanopy app.
You just have to log in with your library membership in Kanopy and enjoy various movies and documentaries with new titles added every month. The Kanopy also includes educational and engaging videos for children of all ages. This platform encourages the social and emotional development of the children, promotes respect for community diversity, and encourages creativity.
Watch Now: Kanopy
18. Plex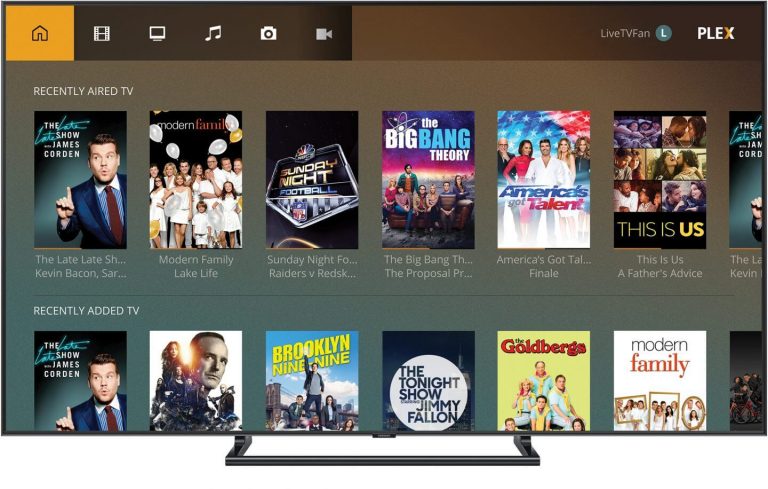 Plex is also an excellent free movie website where you can watch several movies online. It is available worldwide and is a free service where you have thousands of movies, shows, sports, and music documentaries. You can also stream free Live TV. There are more than 250 Live TV channels that are available 24/7.
You can watch your favorite movies on the Plex website. It also has apps for all of your devices like Apple TV, Chromecast, Android TV, Android phones, iOS phones, web app, gaming consoles, and even VRs. Stream your media to any of these devices, whenever and wherever you are. The plex gives you a seamless experience.
Watch Now: Plex.tv
19. Yidio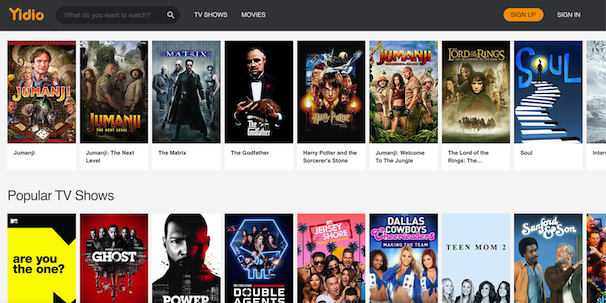 Yidio is founded in 2008 as a premier search & discovery platform for TV shows and movies. It is an online video guide where you can easily search & find more than 1 million movies and TV Shows that are listed in hundreds of movie streaming services like Netflix, Hulu, and Amazon in one place.
Yidio doesn't host content but it aggregates movies and TV shows from several sources. The website lets you watch free movies directly on this website. It also has content from Netflix, Amazon Prime, and Hulu. Yidio also has both the iOS and Android apps that help you watch content on iOS smartphones, Android mobiles, Android TV, and more.
Watch Now: Yidio
20. Hoopla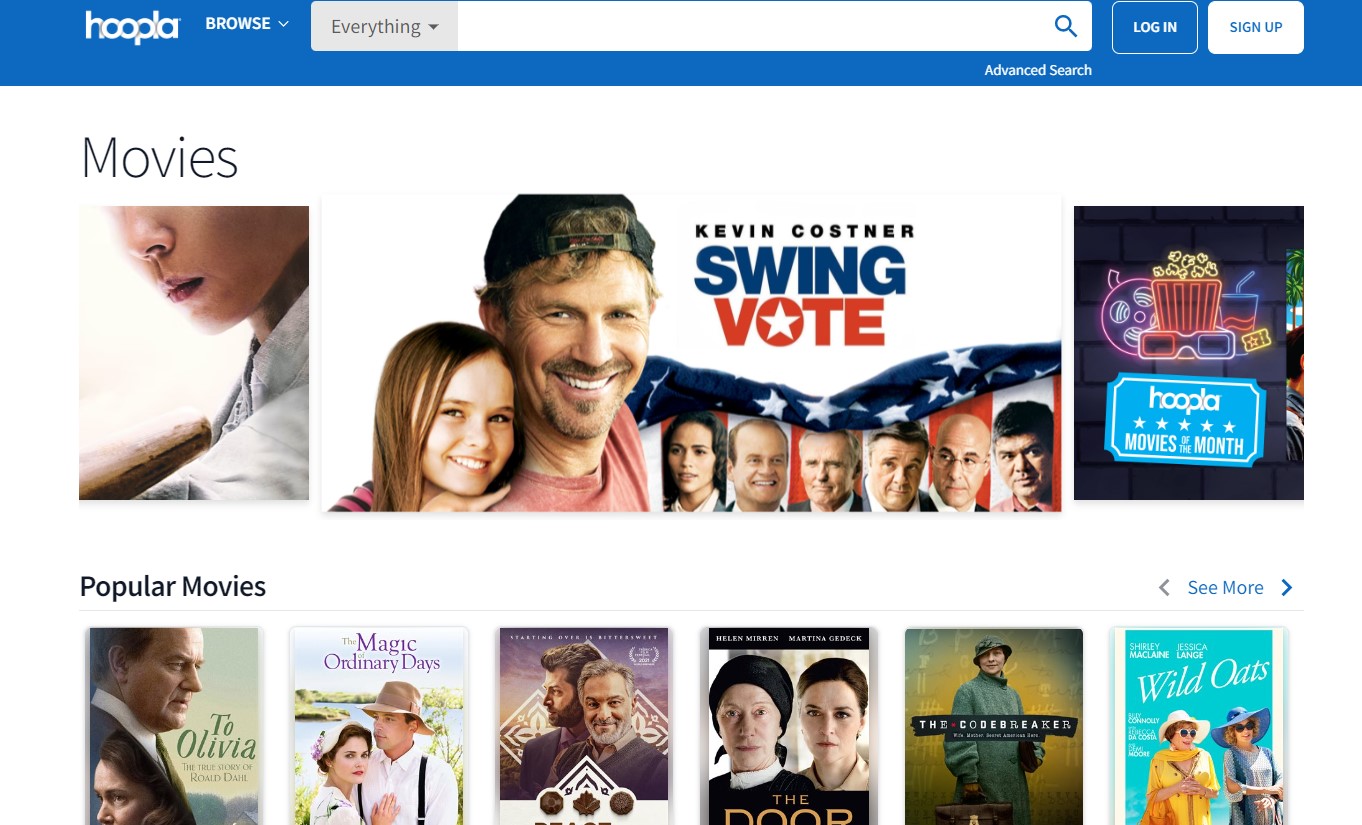 Hoopla lets you borrow and enjoy movies, audiobooks, eBooks, comics, TV, magazines, or music. All you need is a library card and you can enjoy Hoopla content anywhere and on any device like your computer, your phone, your car, or even your TV. Hoopla syncs across all your devices.
Basically, this service is for America but you can use VPN to watch and enjoy the content from Hoopla.
21. Pluto TV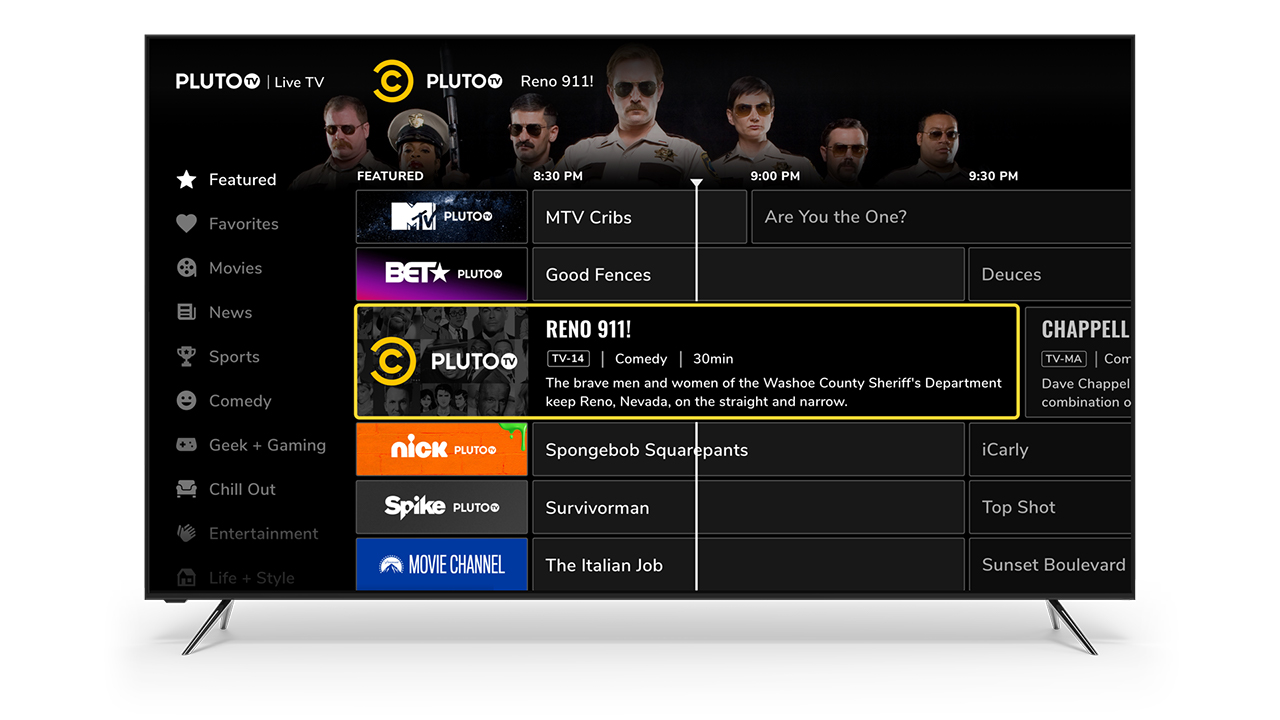 Pluto TV is an online movie streaming service and cable TV operated by Paramount Streaming. It is Co-founded by Tom Ryan, Ilya Pozin and Nick Grouf in Los Angeles, California in 2013. Pluto TV is a legal movie service that licenses its content directly from providers. The Pluto TV had dealt with 170 content partners till March 2020. It has more than 250 channels that you can watch at previously scheduled times and has online content that streams content on-demand.
22. The Roku Channel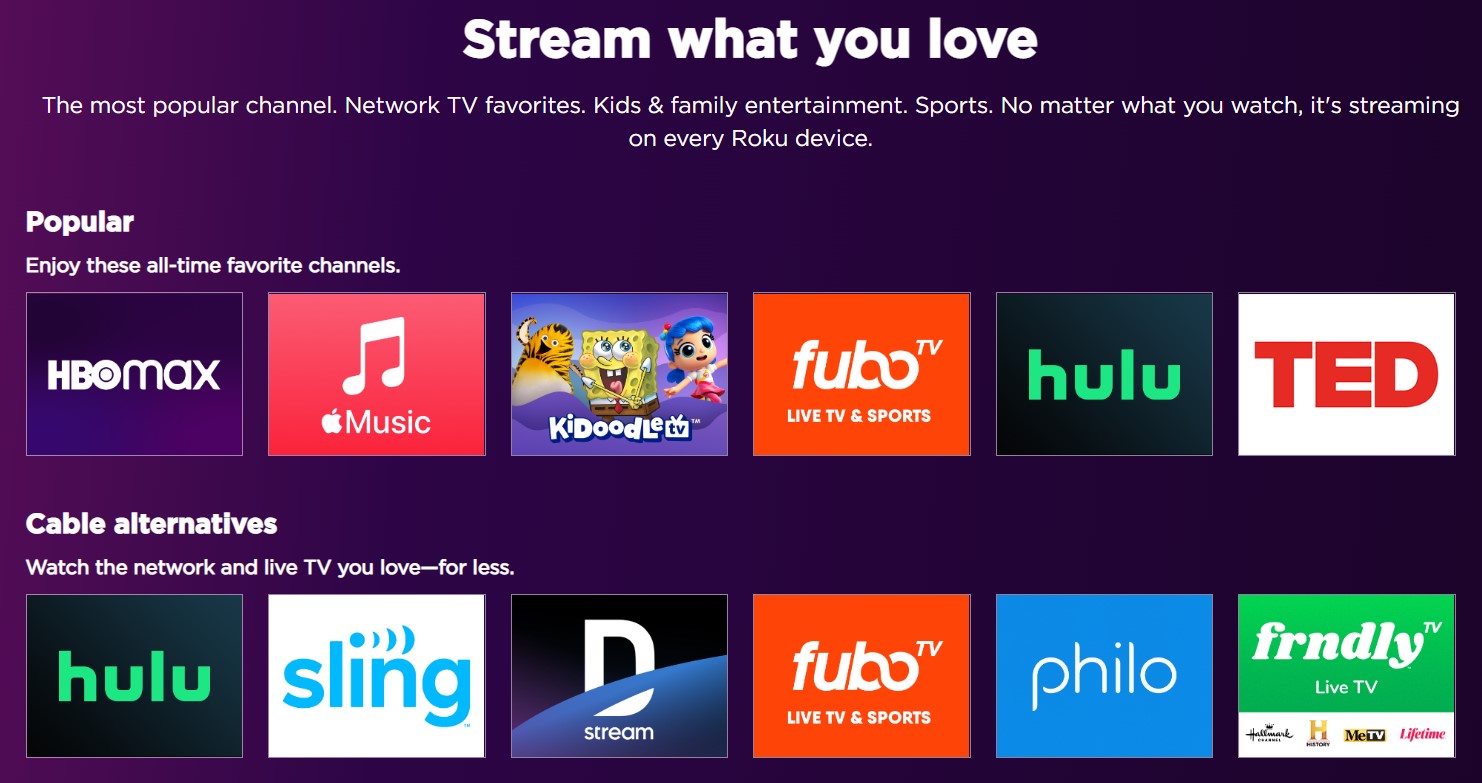 The Roku Channel is a free online movie streaming service where you can watch plenty of free movies and TV shows. It also offers free access to Live TV and the best part is that there is no subscription fee involved. You can watch content on your Roku device or even your web browser.
The Roku Channel on Roku devices provides easy access to free movies, TV, live news, sports, and more.
Final Words
These are some good online free movie streaming websites to watch movies for free. You can choose any one of them or you can search for your favorite movie on any of them. So, get your popcorn ready and make some hot coffee to watch free movies online. Stay happy and entertain yourself with these free online movie streaming websites.
Are free movie streaming sites legal?
If you are streaming movies and TV shows on a website that legally offers content, then the free movie streaming site is legal. For example, on YouTube where creators themselves put content to stream for free. Some of the streaming websites offer ad-supported content to earn and hence provide legal content. It is always really hard to identify if a streaming site is legal. This is the reason, I recommend VPN to stream movies online. It will keep you safe.
Is a VPN required for a free movie streaming site?
No, VPN is not always required. But some of the free movie streaming sites are only available in a limited region. So, you need to use VPN to access the content. VPN also blocks ads, protects your activities from your ISPs and also keeps you safe.