8 Trending Social Video Apps for Android and iOS
Video content is now booming. People now spent hours watching videos on different platforms. While YouTube is still most popular among video creators, there are other apps that let users share and browser short videos. These apps make it easy to record and edit videos before you share, so users are now more active there. Apps let users create dance videos, dub videos, and funny videos. If you are looking for best social video apps to explore trending videos, here is the list to check. In this article, I am listing the best social video apps where you can explore videos and share your moments.
Best Social Video Apps
1. Instagram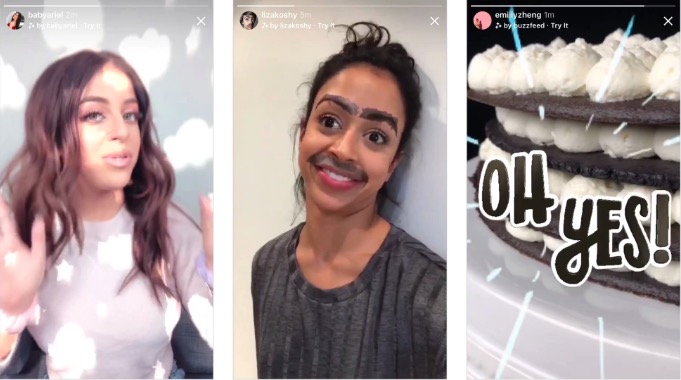 Instagram began as a photo sharing app but now videos rule the platform. This is the reason, the company launched a dedicated IGTV for video creators. Most of the creators use TikTok or Like apps for creating videos but share on Instagram due to its wide reach. The app lets users share photos and videos. You can use available filters to make your posts more interesting. Boomerang videos are also quite popular. Stories, Direct message, and video calls are also other options. If you want to know what is trending, use explore section and discover photos and videos popular on the platform.
2. TikTok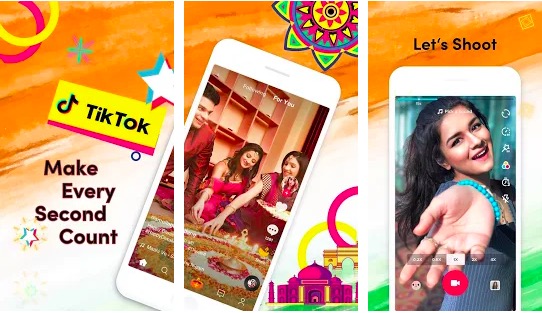 TikTok is also a popular social video app that lets you be creative and share your videos with other TikTok users. You can also watch millions of videos from creators around the globe. The app lets you record and edit videos. You can use emoji stickers and face filters. There are 100+ emoji stickers available for free. The app also makes available millions of free music clips and sounds for your videos. You can use the app to share the dance, Comedy, Vlog and other kinds of videos. If you are not a creator, use the app to explore videos.
3. LIKE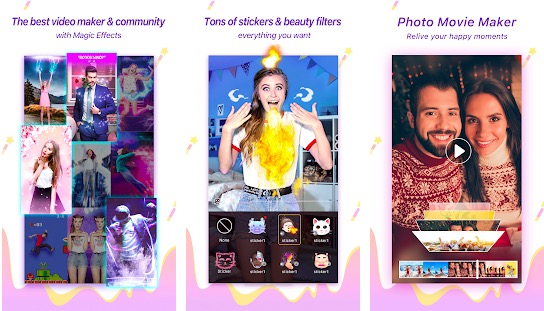 LIKE is a similar app that lets users create music videos using available tools. The app offers several editing tools including lip-syncing Music Magic filters, AR effects with 4D magic, dynamic stickers and more. The app has collected million of dialogue materials that you can use in your videos. You can create videos of having superpowers like you can control rain, snow, thunder, fire, and even earth through simple body movements. So, there is no limit to your creativity.
The app also won "Most Popular App", "Best Social App" and the "Most Entertaining App" at Google Play Awards 2017. This shows the popularity of the app among users. If you are looking for the best TikTok alternative, Like is the recommendation from our side.
4. Vigo Video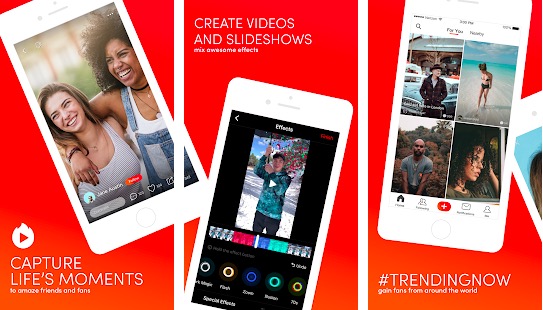 Vigo Video is a similar app for creating or watching short videos. The app is almost similar to TikTok and lets users find awesome short video creators. The app lets you use flattering filters, stickers, and effects for making videos. You can make short videos using the effects and tools on the platform and showcase your talent to the world. You can also collaborate with people to increase your followers. If your video gets good videos, like and comments, you earn flames that can be converted into real money. So, you will be earning money for your popular videos.
5. Make it
Make it is a relatively new app but is worth to mention here. It is India based app that lets you shoot videos and share with the community. The app also gives an opportunity to earn. The more popular your video becomes, the more you can earn. You can also earn by inviting your friends.
The app has a professional video editing tools that let users crop, trim, split and merge videos. There are also lots of filters, and stickers to add in videos. App also has a big library of free music to use in videos. Users can also download video status to share on WhatsApp or Instagram stories.
Download: Android
6. Kwai
Kwai is also one of the notable video social networks that let users create short videos and share with their followers on Kwai. You can make Lip syncing and dubbing videos. The app has editing tools to trim, cut and merged videos. You can also add stickers and text to videos if you want. You can also duet with other Kwai users for growing your follower base.
In the end, you can also share your videos to different social media platforms like Facebook, Instagram, and Twitter.
7. Cheez
Cheez is also a similar app where you can make short videos and share it with your followers. You also earn rewards if your videos get good views, likes, and comments. The app lets you record videos and then use several video editing tools to trim, cut, merge, and duplicate video clips. You also use live filters. The app lets you record dance videos, music videos or lip-sync videos. Vloggers can also join the app to get more followers. You can also join the challenge to get more visibility.
8. Lasso
Lasso is also a similar App by Facebook but not available in all regions. The app is only available in US and Canada. We are not sure when it will be available in other regions. This app also lets users create and share short videos using fun filters and effects. The app brings a massive music library to use in videos. You get several video editing tools, effects, text on video tools and in-app camera option for making a cool video. You can also quickly share your Lasso videos on Facebook directly from the app.