Top 5 Business Card Scanner Apps For Android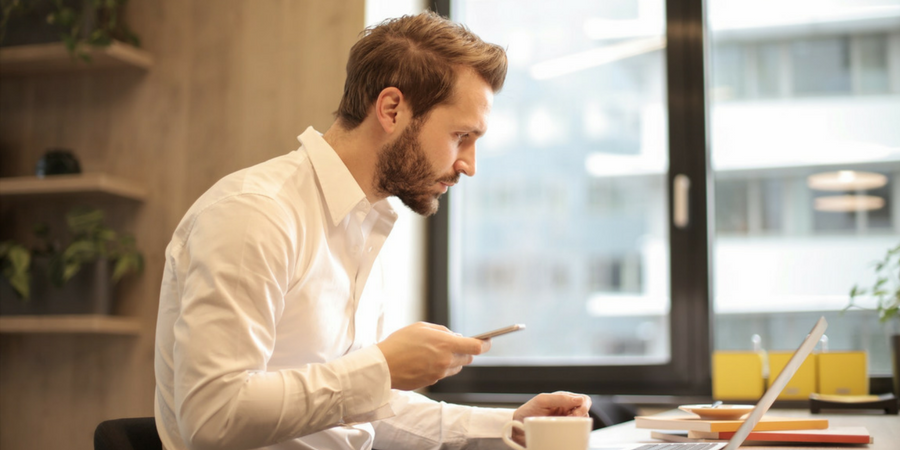 Being a business person, you need to manage lots of contacts you meet during networking event or a conference. Here business card plays an important role. Business card is one of the important thing we use daily in professional life. When we meet new people for business related conversation, we usually exchange business card. But that is not the ideal way to keep contacts of those people with you. Now we have to save their contact info in our smartphone or carry the business card always with you. Bur you need to have those contact information with you always. So, either you enter all those information in phone manually or use business card scanner apps.
Business card scanner apps quickly scan business card and save the contact information printed on card to your smartphone. If you are looking for a good business card scanner app, I will help you in selecting one. See the list of best 5 business card scanner apps for Android.
19th to 23rd jan big discount on TV up to 50%
19th to 23rd jan big discount on TV up to 50%
Best Business Card Scanner Apps For Android
1. CamCard Free – Business Card R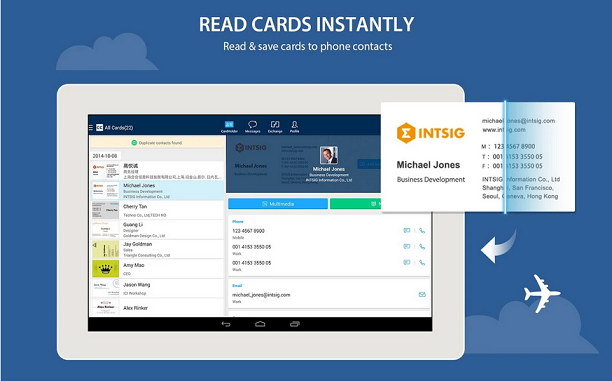 CamCard Free is one of the best free business card scanner apps available in Play Store. It claims to have more than 100 million users world wide. As a business card reader app, it allows you to scan a business card and save information directly in your device. It also offers few additional features other than business card scanning. You can add notes and reminders to contacts.
You can also exchange e-cards and find directions to the contacts within the app. It also supports 17 different languages. In the free version of the app, you can only scan up to 200 contacts.
2. Business Card Reader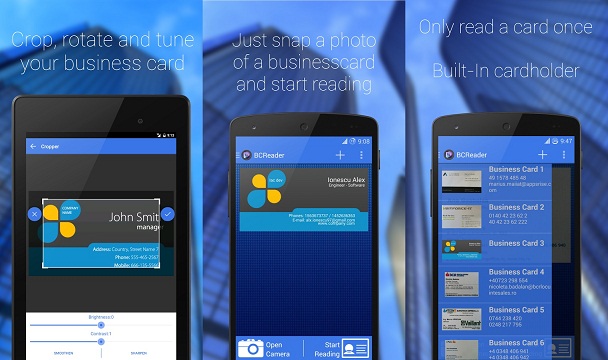 Business Card Reader is another popular app for scanning and saving business card information in your Android device. The OCR supports 66 languages including Hindi and English.
It also offers a card wallet with icons. So that you can quickly find a card. It also has a card designer to design your business card. You can create your own personalised business card and share it via NFC. It also has option for QR code that can be scanned in seconds.
It can also seamlessly and securely sync your cards across all of your devices with only one account
3. Haystack Digital Business Card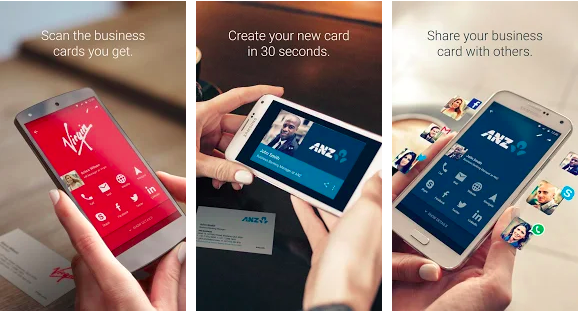 Haystack is a nice app for Android devices that allows users can, store and access business cards. It also allows you crate your own digital business cards and share it via NFC, Email, text etc. It has an advanced camera interface with built-in OCR to capture data from business cards. You can also add personal notes to the business cards you scan.
The OCR is not perfect, so, you need to take care while saving information using Haystack.
It also takes backup of your scanned contacts in cloud. So, you can always access it back if you somehow lose contacts saved on your phone.
4. ScanBizCards Lite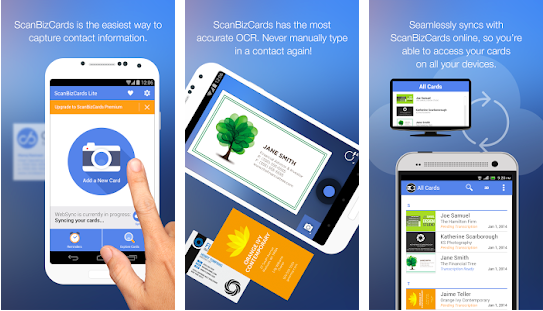 ScanBizCards Lite comes with modern UI and offers good experience. The OCR is perfect even in low light. So, it scans business cards effectively and saves information in your phone. This is one of the best best business card scanner app for Android.
It can also export your business cars to multiple CRM platforms including Salesforce and SugarCRM. So, it is an ideal solution for business persons. Another good thing is that it supports canning in 22 languages.
There is also a pro version offering better features if you want.
5. Business Card Reader SugarCRM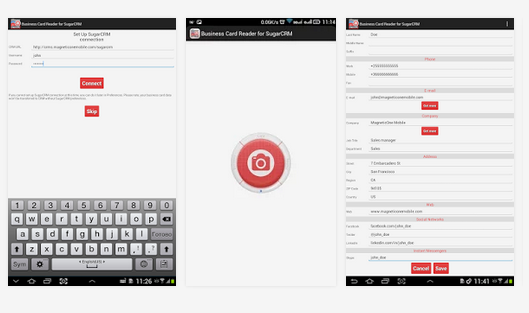 Business Card Reader SugarCRM Android app also lets you scanp a business card and import card data into SugerCRM system. New contacts automatically stored into your CRM account. It offers high processing speed and claims to scan up to 20 business cards per minute. Before saving, it also previews the data, so that you can make necessary changes. It supports 25 different languages.
Final Words
Now you have a list of best business card scanner apps for Android. You can use any of these business card scanner apps to manage your business cards and save information in your mobile phone quickly. You can select any of these apps. If you have been using any other good business card scanner app that I missed adding in the list, do not forget to tell us about that. I will surely use and mention in the article.