How to set up a comfortable office at home – Work From Home Setup
Since the Covid-19 pandemic was declared, the work-from-home policy was introduced by many companies. Due to this, a lot of professionals have been stuck in their homes. They need the proper equipment to be productive at home. Working from bed or Sofa can't make a better work environment and this decreases productivity. Depending on what you do during office time, the right furniture, laptops, office accessories, headphones, or keyboards can help make working from home really work for you.
Our computer workstation at home is the place where we spend the most time. Therefore, it should be comfortable and properly equipped. That's why we listed a few important pieces of furniture, electronic devices, and accessories that will help you in making your workstation at home a perfect workplace.
Office setup at Home
To increase productivity in your office work, you need to make an office setup at home. None of us knows when this pandemic situation will ends. So, a long-term home office should be your priority. First of all, you need a separate space in your home that is properly equipped for work. Try to make a safe workspace for the long term where you can easily attend the office meeting without any disturbance.
Here we made the list of things that you need to set up an office at home. These office setup at home ideas will help you in building your own office space at home that will increase your work productivity.
Best work from home office furniture
The most important thing that you need to set up office at home is furniture. You need a comfortable office table and chair. The role of the furniture is to increase your productivity and also maintain your posture. The comfortable and good furniture reduces chronic back, hip, and leg strain caused by being seated for long periods of time during office time.
1. Office chair for home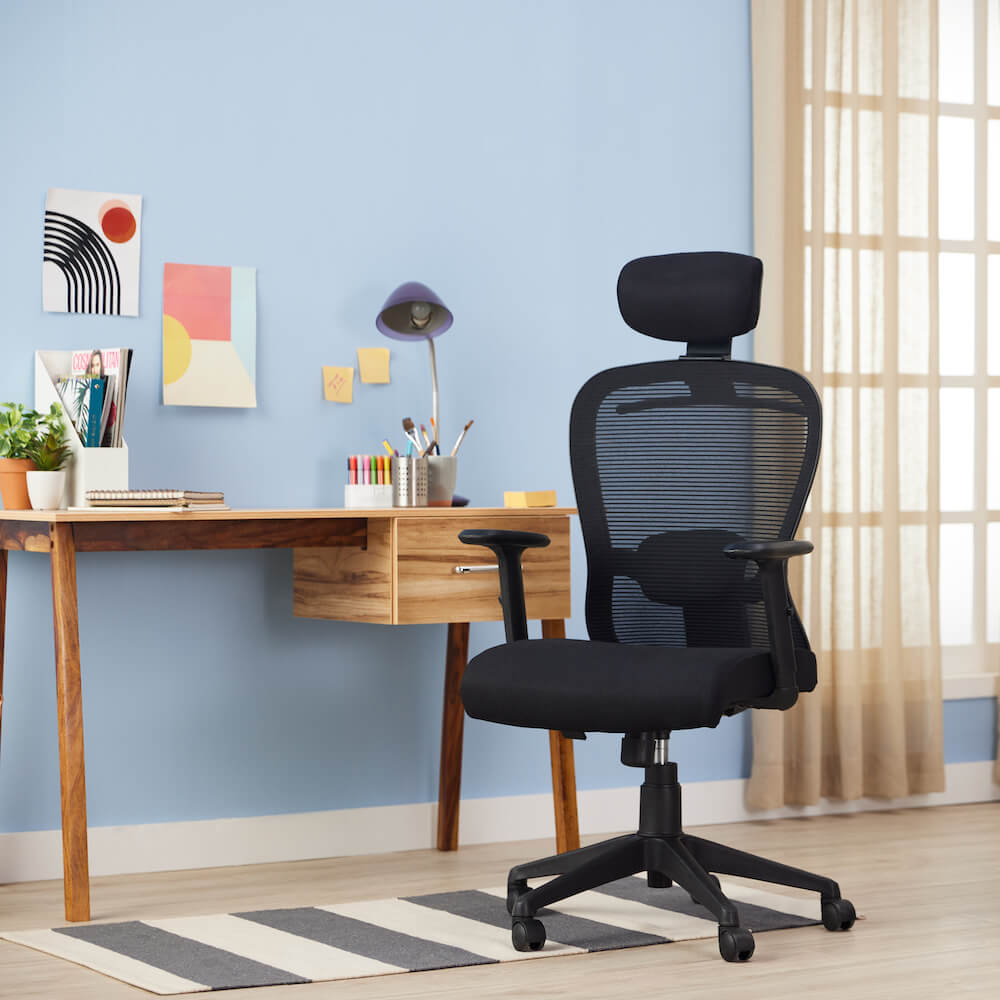 The office chair is the most important piece of furniture for work from home. A good and comfortable office chair reduces chronic back, hip, and leg strain caused by being seated for long periods of time. It helps you to work more efficiently and productively. Another benefit of a good office chair is that it decreases healthcare expenses due to poor posture from the unsuitable office chairs. That's why a good office chair costs more. The cost of an office chair is directly proportional to comfortability.
Try to buy a mesh office chair instead of a padded office chair. The Mesh office chair may not look comfortable, but they are actually more supportive than padded chairs. The Mesh office chairs provide proper ventilation and keep the user cool, comfortable, and dry.
Here we recommended the best office chair in all price range. Choose the one that suits your needs as well as your budget.
Wipro Furniture Adapt Ergonomic Office Chair:
Price: Rs. 14,725
Buy Now: Amazon
Wakefit Virgo High Back Office Chair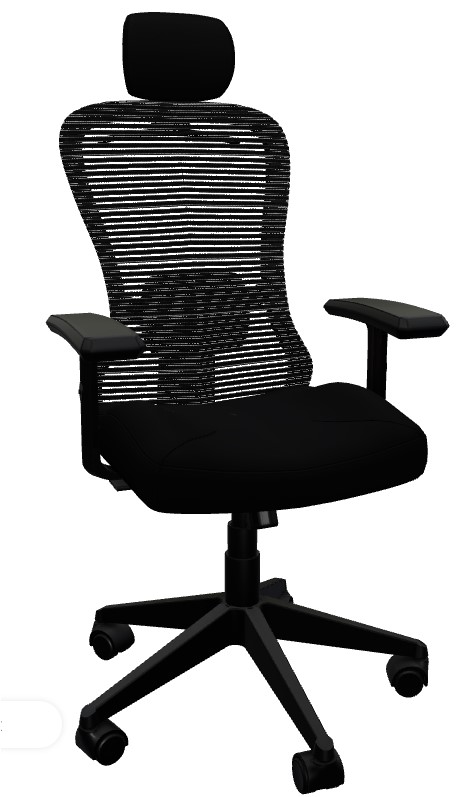 Price: Rs. 7,763
Buy Now: Wakefit Official Website
Savya home apex Delta MB Chair Umbrella Base Office Chair
Price: Rs. 3490
Buy Now: Amazon
Office chair with economical price lacks in comfortability. So, if you don't want to invest a large amount of money in office chairs, buy a back support mesh with a cheap office chair. The back support mesh is more supportive than the padded one. The mesh keeps the user cool and comfortable.
Here are a few options in Back Support Mesh:
There is another option in office chair categories that is less common: Kneeling chair. It came into existence when some studies confirm the risks of sitting for too long, especially in office chairs. The first kneeling chair was made of wood and it is designed by a Norwegian. Nowadays, most kneeling chairs are made of metal frames.
The pelvis is tilted forward when we use the Kneeling chair. This helps the spine adopt the correct alignment. Opening the pelvis not only helps correct spinal alignment and posture but also improves breathing and digestion. The core and back muscles gradually strengthen in the continuous use of a kneeling chair.
Kneeling chair is not popular in India. So, there are very few options available online. You can also purchase a kneeling chair offline. Here are a few options in Kneeling Chair:
2. Office Table for Home
People generally think that any table is good to use for office use but it's not. Many people spend most of their time sitting at an office desk and working on their computers. After lockdown, this duration has increased. So, a High-quality office table for the home can improve productivity and help people avoid back pain and other potential health problems. Also, sitting at a table chair can improve productivity.
Here we are recommending you the best online options to buy an office table for your home:
Deckup Giona Study Table and Office Desk
Price: Rs. 4749
Buy Now: Amazon
DeckUp Reno Engineered Wood Matte Finish Office Table and Study Desk 
Price: Rs. 5299
Buy Now: Amazon
SPACEX Engineered Wood Office Table
Price: Rs. 7499
Buy Now: Flipkart
DriftingWood Solid Wood Study Table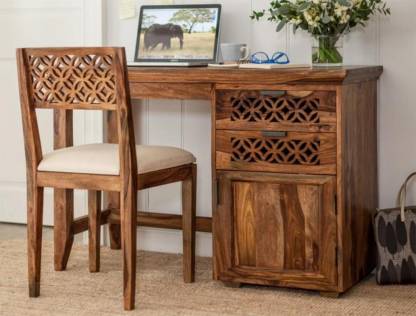 Price: Rs. 15,500
Buy Now: Flipkart
3. Table Lamp or Study Lamp
When you have late-night office work or you are making your presentation at night, a table lamp or study lamp is a must-have thing at that time. This is because you don't want to disturb other family members at night. The table lamp has a soft light that is directed only at a specific area of the table. This helps in concentration on your work. Also, it is a perfect decorative element for your home office setup.
Here are a few best options in study lamp or table lamp for your office table:
Wipro Garnet 6W LED Table lamp
Price: Rs. 1499
Buy Now: Amazon
ExclusiveLane 14 Inch Pyramid Wooden Table Lamp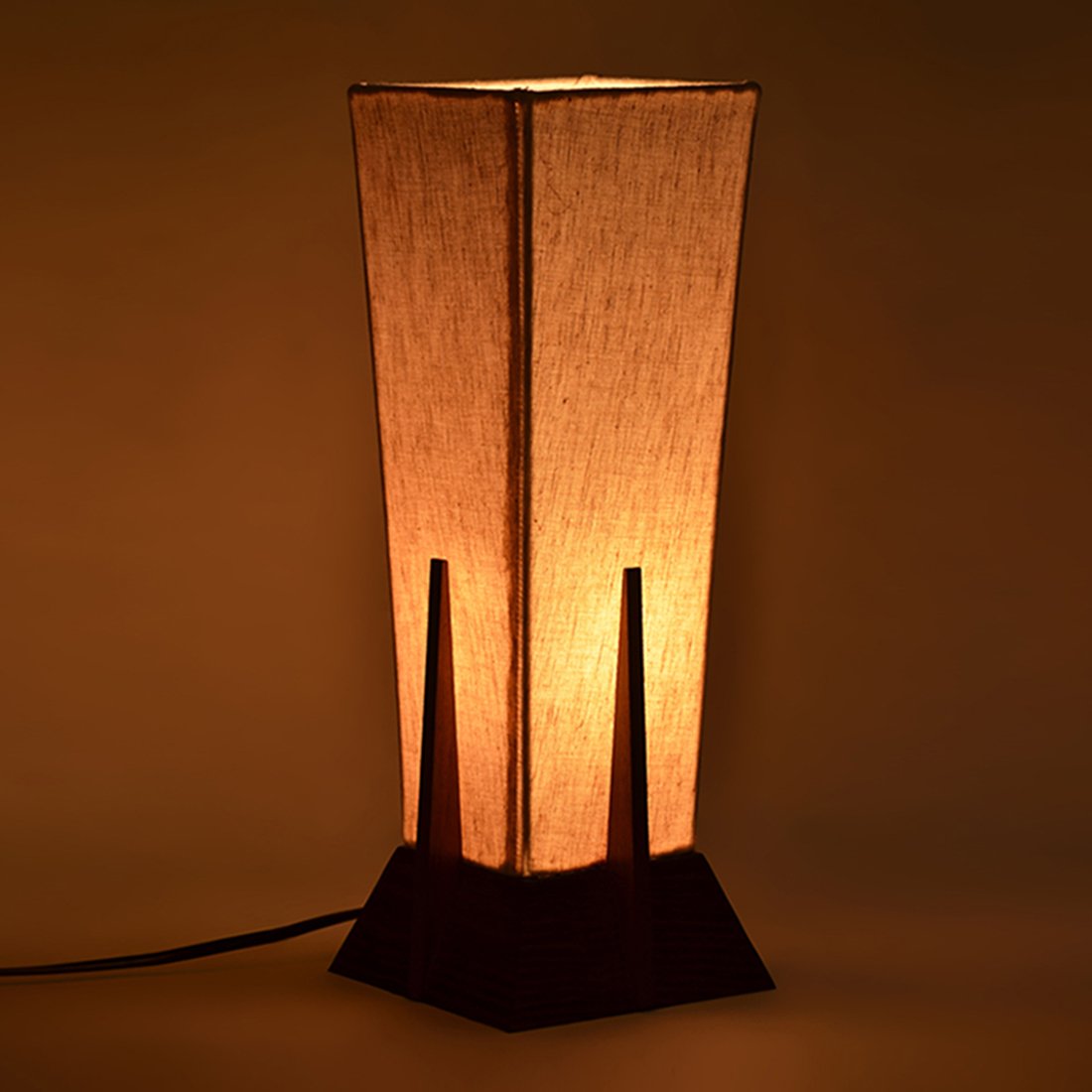 Price: Rs. 1099
Buy Now: Amazon
Read More, Best Rechargeable Emergency Lights
Best laptop for work from home
A good laptop is necessary for work from home if your company is not providing you one. Every user has their own unique needs. therefore, the configuration of a good laptop varies accordingly. For example, if you are a developer, you need a laptop with good RAM, SSD, and fast processor and if you are a graphics designer then you need also need a good graphics card along with high RAM, fast processor, and SSD.
Here, we are mentioning some of the good laptops that you can buy for your work from home setup:
1. MacBook Pro 2020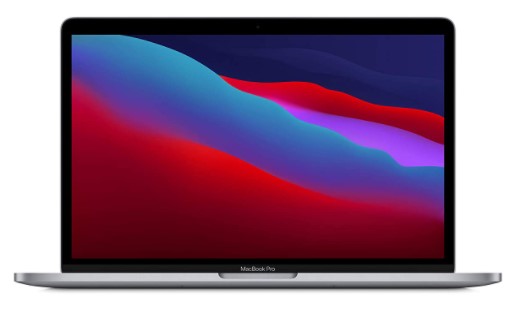 Price: Rs. 1,16,790
Buy Now: Amazon
2. Mi Notebook Horizon Edition
Price: Rs. 54,999
Buy Now: Amazon
3. ASUS VivoBook Ultra 15 (2020)
Price: Rs. 59,990
Buy Now: Amazon
Check this list for more options:
Best monitors for work from home
Working long hours from home and using small-sized laptop screens isn't good for the eyes as well as the neck. It can have permanent effects on the body posture. Therefore, using a monitor is a very good idea for long-term use at home. Buying a monitor doesn't cost a lot but can help you with the current work-from-home situation.
A monitor with at least a 22-inch screen is a good option (prefer a 24-inch monitor). Invest your money on a monitor with an IPS LCD panel, Full HD 1080p resolution (or higher), at least 250 nits of peak brightness, 75Hz refresh rate with AMD FreeSync technology, at least two video ports, and 1 HDMI port.
Here I am mentioning the best monitors in India:
1. HP 4TB32AA Computer Monitor
Price: Rs. 19,699
Buy Now: Amazon
2. Samsung LED Monitor-LF24T350FHWXXL
Price: 12,899
Buy Now: Amazon
3. BenQ GW2480T Monitor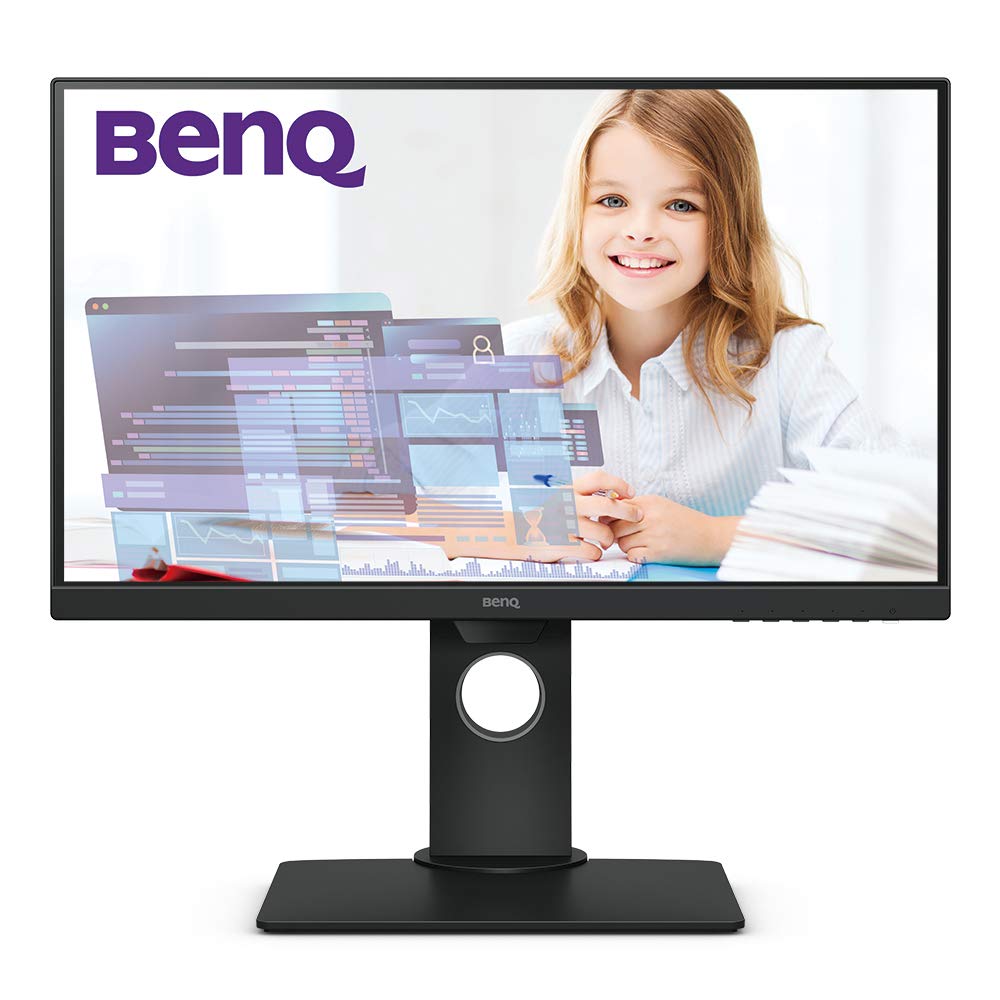 Price: Rs. 12,749
Buy Now: Amazon
Read More,  Best Gaming Monitors Under Rs. 20000
Best headphones for work from home
A good and dedicated headphone that delivers very good sound quality is necessary if your job requires you to take a lot of calls. You should look for a pair of noise-canceling headphones to avoid any distractions. Headphones increase productivity by allowing you to take notes, open drawers to find files, and do many other things while you're on the phone.
You don't need costly headphones with dedicated boom microphones for work purposes. You should look for comfortable over-the-ear headphones for long use.
Here is the list of good headphone for office work:
1. Jabra Evolve 40 UC Ove- Ear Stereo wired Headset with Mic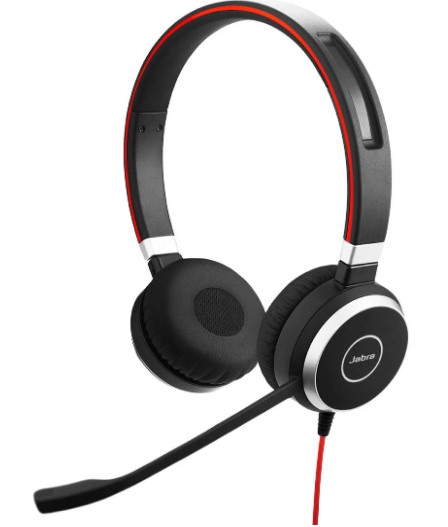 Price: Rs. 11,771
Buy Now: Amazon
2. Sony WH-CH710N Noise Cancelling Wireless Headphones
Price: Rs. 8,990
Buy Now: Amazon
3. JBL Tune 500BT
Price: Rs. 3,099
Buy Now: Amazon
True wireless earbuds are becoming very popular in India. They look cool and classy at the same time. But we will not recommend you to use earbuds for office use. Using earbuds for long periods of time can lead to a hearing loss condition called noise-induced hearing loss (NIHL).
If you have fewer phone calls or meetings, you can use true wireless earbuds for a short duration.  Here are the best work-from-home earbuds at a reasonable price.
1. OnePlus Buds
Price: Rs. 4,990
Buy Now: Amazon
2. OPPO Enco W51
Price: Rs. 4,990
Buy Now: Amazon
3. Mi True Wireless Earphones 2
Price: Rs. 3,999
Buy Now: Amazon
Read More, Best True Wireless Earbuds Under Rs. 5000
You can also buy Bluetooth earphones if you don't want a headphone or an earbud for your office work. Here I am listing a few list from where you can choose the best earphones at reasonable rates:
Best keyboard and Mouse for working from home
1. Zebronics Zeb-Max Pro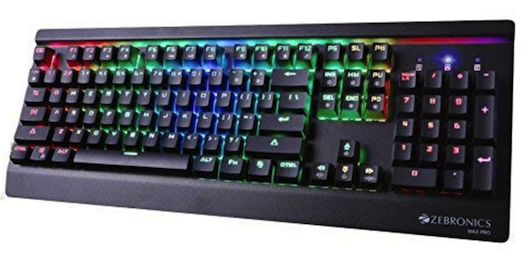 If your job involves typing or you are a developer, I recommend going with a mechanical keyboard for a better experience. You will love typing on a mechanical keyboard.
Price: Rs. 3746
Buy Now: Amazon
2. Logitech MK215
Price: Rs. 1295
Buy Now: Amazon
3. Zebronics Zeb-Transformer Keyboard and Mouse Combo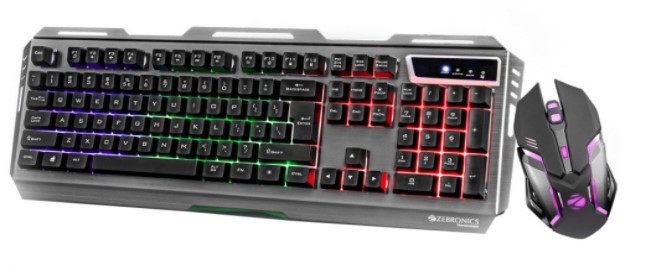 Price: Rs. 1,299
Buy Now: Amazon
Read, Best Wireless Keyboard And Mouse Combos
4. Logitech K380 Wireless Multi-Device Bluetooth Keyboard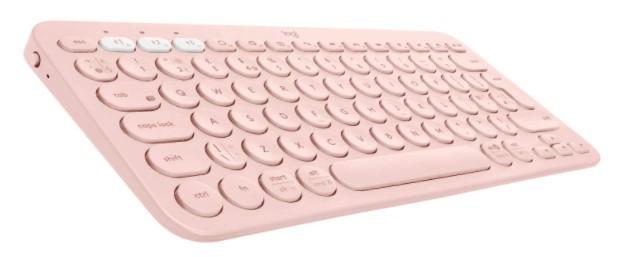 Price: Rs. 2860
Also, read Best Gaming Keyboards Under Rs. 1000
5. Logitech M337 Wireless Mouse
Price: Rs. 1,290
Read More, Best Gaming Mouse Under Rs. 2000 in India
Docking station
The docking station is a universal port replicator that allows portable laptops to connect with other devices. It eases up the transition between home and office work. It is a hardware device that enables users with a portable computer to convert it into a desktop computer anywhere at the office or at home.
The Docking Station helps users to plug in several accessories simultaneously. So, when you need to connect your mouse, printer, and mobile phone with your laptop at the same time, you can use a docking station.
Best UPS for PC or Computer
UPS is an important device for desktop PCs that gives you additional power backup to properly shut down your computer in case the electricity supply gets affected. The full form of UPS is an "Uninterruptible power supply". Basically, UPS protects your PC against unexpected power outages, minute fluctuations in outlet power and keeps your PC hardware safe. It offers a backup power supply to your computer so you get time to properly save your data and shut down your computer during an electricity outage.
Read More, Best UPS for Gaming PC
Here are some recommended UPS
Best Office Accessories for Working From Home
If you are new to work from home or want to set up a home office, these office accessories are a must-buy.
1.
Extension Board 
You need an extension board to connect multiple devices near your office desk. Try to buy an extension board with a universal socket and surge protection.
2. Phone Holder
A phone holder has a mount with a multifunction clip that allows you to use the clip of your phone as a Desktop Phone. It is best to watch videos and attending video meetings without holding your phone.
3. Laptop emf radiation & heat shield
The underside of a laptop is the source of very high EMF radiation. If you keep your laptop on your lap then most of this radiation is absorbed by the lower abdomen. This may lead to impotence in men, pregnancy miscarriages, and elevates Autism risks for children in the mother's womb. The Laptop EMF radiation and heat shield provide some level of EMF shielding that absorbs heat and makes laptops safe to use.
4. Laptop stand with the cooling fan
A laptop stand with a cooling fan is a necessary accessory for laptop computers as it helps to decrease the working temperature of laptops. It reduces the operating temperature of the device that limits heat exposure to the hardware and makes the device comfortable to use.
5. File Organizer
The file organizer allows you to store all your frequently used files, binders, books, and papers separately. This helps in making your desk more organized and also helps you by making files easily accessible.
Read More, Best Home Theatre Systems Under Rs. 10000 in India
This is how you can set up a home office and make your home a comfortable place to work.