Google Unveils Its Cloud Gaming Service Stadia at GDC 2019
At GDC 2019, Google unveiled its cloud gaming platform Stadia. Google CEO Sundar Pichai introduced it during the Keynote and describes it as a platform for everyone.
Stadia will stream games from cloud servers to Chrome, Chromecast, and Pixel devices. On laptop and desktop, the Chrome browser will the interface to access the service. If you are using Chromecast with your TV, you can use it as a Stadia machine. Not all smartphones will get the service initially, so Pixel devices will be initial devices to get it.
Google didn't mention Apple devices during the whole presentation. So, iPhone and iPad users will surely need to wait longer.
DOOM Eternal will be one of the first games to be available and it will be playable at full 4K 60FPS. Google has also not confirmed the number of titles that will be available at launch.
Google has also demonstrated how easy it is to launch a game. It showed an example of watching a trailer for a video game on YouTube. The tap at the end of the trailer to quickly jump into the game in few seconds. There's no booting up your system or consumer and wait for the game to install on your system.
Performance is a key thing for these kinds of services and it will be challenging for Google. Google confirmed that they ware working on adding 8K @ 120FPS support in the future. They have also partnered with AMD to build a custom GPU for their data center.
For getting more number of titles to the service, Google is also trying to make it easy for developers to bring games to the platform. As games on Stadia will be playable across a multitude of devices, developers no longer need to worry about specific hardware requirements. Google's data centre can scale games to match the device a player is using.
While existing USB controllers will work. Google has also launched a new Stadia Controller to power the game streaming service. The controller looks like a cross between the Xbox and PS4 controller. Notable thing is that the controller will connect directly to a gaming session in the cloud using the wifi. It will help with latency and moving a game from one device to another.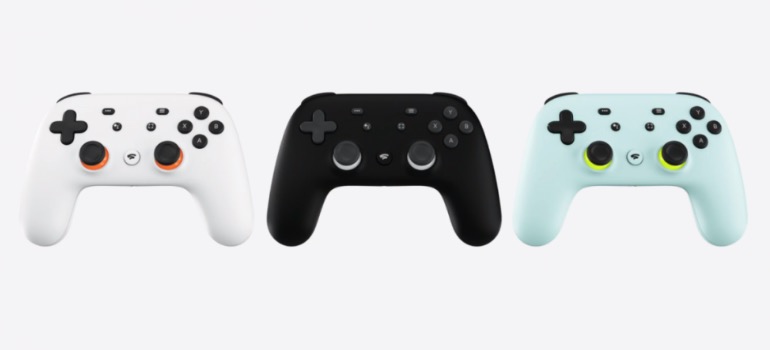 The controller also has a button to capture and share clips straight to YouTube. There is also a button to access Google Assistant.
Stadia is not available yet and it will be coming later this year. We also don't how the pricing will work. Whether we will have to pay for games or there will be subscription charges for the service. We also don't know the pricing of Stadia controller.
Recommended Videos