5 Reasons to buy new iPhone 7 or iPhone 7 Plus
Today, Apple announced the upgraded new iPhone 7 and iPhone 7 Plus. Both models come with upgraded software and hardware. On Social media, we saw mixed reactions for iPhone 7. Apple fans are excited to get this new iPhone but Android lovers are still calling it a waste of money device. Apple calls it "Best smartphone Apple has ever made".
We agree with Apple's statement. Apple has not just improved the performance, they have also added few requested features like water and resistance. Apple's iPhone has always been praised for its camera performance. And this time, Apple has not just improved camera but also tried the dual rear camera in iPhone 7 Plus. To summarize things, we are putting 5 reasons to buy new iPhone 7.
5 Reasons to buy new iPhone 7 or iPhone 7 Plus
Here are 5 best reasons to buy new iPhone 7 or iPhone 7 Plus.
1. Water and dust Resistance
Apple iPhone 6S and iPhone 6S Plus managed to survive in water test for a long time but, previous iPhone models were not officially Water Resistant. Newly announced iPhone 7 and iPhone 7 Plus are water and dust resistance with the IP67 rating. So, you do not need to worry if you drop it in the pool.
2. 
New Jet Black variant
Apple has eliminated the Space Gray in favor of Black and Jet Black variants. New Jet Black variant looks very beautiful and will surely attract many people. 
3. 
Dual rear camera on iPhone 7 Plus or better camera on iPhone 7
Apple has added dual rear camera system in iPhone 7 Plus. It has one 12 megapixels wide-angle camera and one 12 megapixels telephoto camera. So, you get the higher-quality zoom , better, depth-of-field effect and improved portrait shots. So, you get 2x optical zoom and 10x digital zoom. Apple has also improved its image signal processor to give you best camera experience.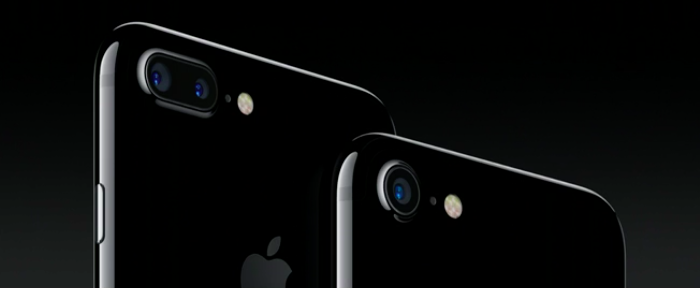 If you are not a fan of a large device, iPhone 7 is also good in terms of camera. Apple has improved the camera in smaller variant as well, but it lacks dual camera setup.
4. New Home button
Apple has completely revamped the home button. Now it relies on Apple's Taptic engine. It not clicks but feels just like new Mac trackpads. Third-party companies will also be able to program and capture desired input for actions through Taptic engine API.
5. 
Improved performance and more storage on the same price
Apple has used A10 Fusion chips in new iPhone models. These claims to perform 40% faster than A9 Chips. A10 Fusion also consumes less battery and enhances battery life.
Apple has also dropped 16 GB storage models. So the base model of iPhone come with 32 GB storage for the same price.
Final Words
One can still argue on few things like battery backup and removal of the 3.5-mm audio port. We already have few Android devices with dual rear camera setup and of course camera experience in those devices are awesome. Samsung Galaxy Note 7 is also one of the best devices you can buy and it is still better than iPhone 7 Plus.
It should be your personal decision. If you are interested in iOS device, iPhone 7 or iPhone 7 Plus is a worthy update.