Google Brings Voice Calling to Hangouts
Google has finally brought back the voice calling feature that was taken away after upgrading chat to Hangout. Google also claims that the service is now better that before. No need to say that call rates are very low. Hangouts was announced back in May at Google I/O Conference.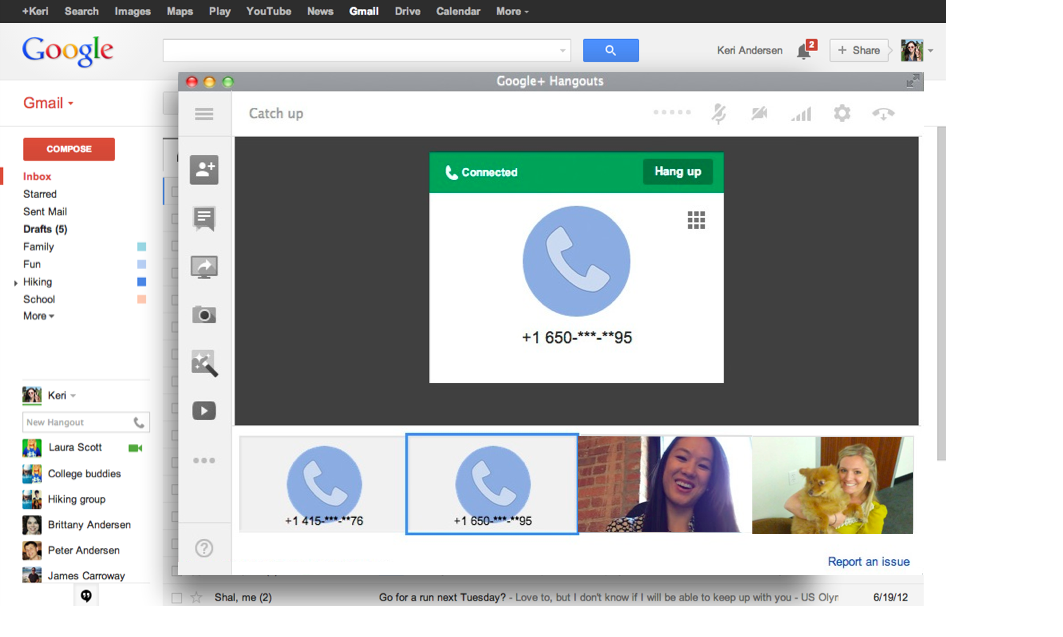 "Today, we're happy to announce it's back – and better than before! Even better: calls to the US and Canada are now free from all countries where Hangouts calling is available. And international rates remain super, super low," Alex Wiesen, Senior Software Engineer said.
Like Hangout video chat, you can also you can play sound effects (like applause or laughter) inside voice call with the Google Effects app. You can also add multiple phone numbers and video participants in the same call.
Making a voice call is simple. In Gmail, look at the phone icon or use "Call a phone" menu item in Google+ and the Chrome extension.
The update is rolling out gradually and may take few days to reach to you. Alex also said that you will see more updates to Hangouts in near future.