Nimbuzz, popular cross-platform mobile chat services has added new feature for Android, iOS and Symbian clients. Now users can chat with multiple friends using different mobile platform at the same place. Users can also chat up to 25 different people in chat.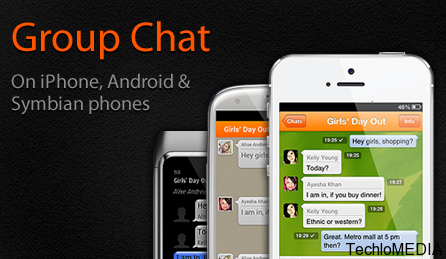 Up to 80% off Refurbished Mobiles
Up to 80% off Refurbished Mobiles
Along with this new feature, this new Nimbuzz app also comes with bug fixes and enhancements. This new app gives better user experience. Development team of the app also says that the connectivity has also been improved.
"We are very glad to announce that the new for iPhone, Android client and Symbian Client have been updated! This update brings Group Chats along with loads of other goodies which makes your communication even more fun & efficient," Nimbuzz team announced.
"You can also enjoy calling on Nimbuzz with a much clearer sound. Call your friends around for the world at minimal rates," they added.
Group chat is feature is really nice and added to all Nimbuzz clients. Chats will also be saved in the account and will be available anytime. In Android app, you can also change the wallpaper of the group chat. This feature is not available on Nimbuzz for other platforms.
This new version of the app is available to download from respective app stores.
Do you like this new feature? Do you use this feature? Share your views with us.
---
Advertisement
---