PayPal, Symantec And Many Other Sites Hacked, Guy Fawkes Day hacks
As a part of November 5 hack, popular hacker group Anonymous has claimed to hack PayPal, Symantec and many other websites.
Many people are confused about the date and thinking what is the special about this. November 5 is Guy Fawkes Day, named for the man who unsuccessfully tried to blow up Parliament in 1605. If you have seen the movie V for Vendetta, I am sure you know about this.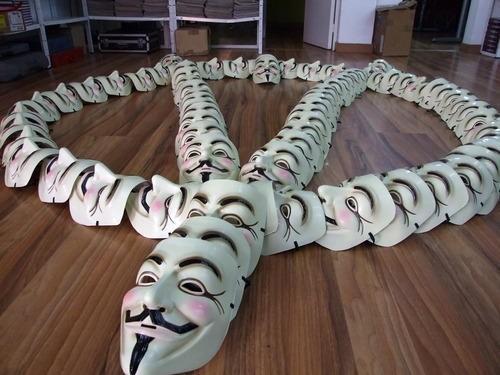 Last night, an anonymous Twitter account tweeted about Paypal hack and posted 28,000 users data online. But the link of leaked data is dead now. Private Paste documents contained 27,935 entries from Paypal database table "mc_customers" including emails, names, passwords (encrypted) and corresponding telephone numbers.
Paypal hacked by Anonymous as part of our November 5th protest privatepaste.com/e8d3b2b2b1 #5Nov

— Anonymous Press (@AnonymousPress) November 5, 2012
Some people also claimed that Anonymous is responsible for the defacement of NBC's website. But anonymous refused to take responsibility for the attack in a tweet.
No Anonymous did not attack, hack or deface NBC, nor attack or attempt to take down FaceBook.

— Anonymous (@YourAnonNews) November 5, 2012
There were so many rumors that Anonymous will also attack on Facebook on November 5 but all rumors were false stories.
Few hours back, we also heared that the server of ImageShack and Symantec had also been hacked and data was leaked online. One of the hackers behind the attack is available on the Twitter by the name @Doxbin.
According to hackers, they used some zero day vulnerability to get into the server. They exposed few important files from server including /etc/passwd and /etc/shadow.
Hackers also posted the database of Symantec online with database information includes Phone numbers, email, domain, password, Name, Username etc. –