Vlingo: Personal Voice Assistant for Android
Siri was the main feature which made iPhone 4S demanding and popular. People Who do not know what is Siri, must know that Siri is a personal voice assistant installed in iPhone. Users can control it to get many information and to perform some tasks.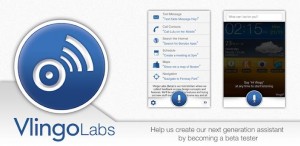 Samsung has also added a similar kind of feature S Voice in Galaxy S 3. But Android users are still waiting to get this kind of feature on their smartphones. So, Creator of S Voice has also released an app called vlingo for Android ICS devices.
This app is still in beta stage but offers to perform well and brings Siri like feature on Android devices. Vlingo is capable for performing tasks based on the commands of the users. As i said that the app is in beta stage, so there may be some issues.
These are the main features which this version supports:
Text messaging
Voice dialing
Web search
Calendar management and meeting creation
Maps and Navigation
This app is now available to download from Google Play Store. But only US and Canada users can enjoy this. It will be available soon in other countries including India.
[Update: App is not available now.]