Android app size limit increased upto 4 GB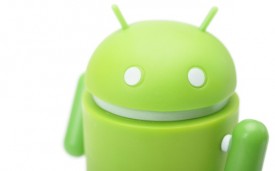 Google has launched Google Play and merged the Android market into play as Google Play Store. With the merge, Google has also increased the app size limit up-to 4 GB which was 50 MB. After this size limit update, developers can upload high-quality 3D interactive games of higher size easily.
Google has announced,"Android applications have historically been limited to a maximum size of 50MB. This works for most apps, and smaller is usually better — every megabyte you add makes it harder for your users to download and get started. However, some types of apps, like high-quality 3D interactive games, require more local resources. So today, we're expanding the Android app size limit to 4GB."
The size of your APK file will still be limited to 50MB to ensure secure on-device storage, but you can now attach expansion files to your APK.
Each app can have two expansion files, each one up to 2GB, in whatever format you choose.
Android Market will host the files to save you the hassle and cost of file serving.
Users will see the total size of your app and all of the downloads before they install/purchase.
Read More about expansion files and downloading
Recommended Videos