7 Best Vlogging Cameras for Vloggers | 2018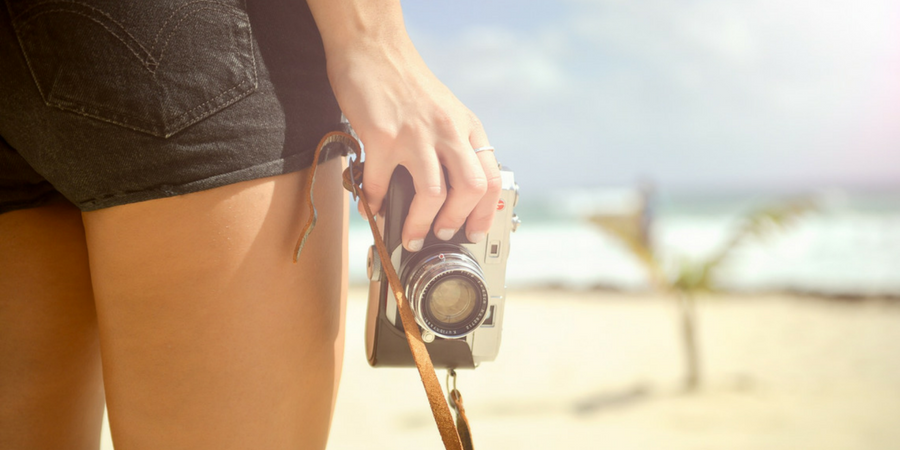 Vlogging is the latest trend. With increasing consumption of video content across different social media platforms. In placing or reading content, people now choose to watch videos. This is the reason bloggers are now becoming bloggers. So, you need to take care while picking the best camera for vlogging.
If you have a good smartphone and do not want to invest much on camera, you can make vlog using the phone. Phones can now record 4K videos. But picking a camera gives advantage.
Core i3 laptops Start at Rs. 21990
Core i3 laptops Start at Rs. 21990
Also see: Best Travel Camera
Cameras cannot record good audio, so you need to buy a good microphone for audio. Shotgun mic works good for recording Vlog. Take a look at best Shotgun mics under Rs. 10000. So, it won't add much burden on your pocket.
Note: There are also few better but costly video camera suitable for vlogging, but I focused on offering value for money without compromising the quality.
Best Vlogging Camera
1. Sony RX100 IV
Sony RX100 IV comes with 20.1 megapixels CMOS sensor and packs DRAM chip. It has 180 degree Tiltable LCD screen and XGA OLED Tru-Finder EVF. You get up to 1/32000 second Anti-Distortion Shutter. It offers Up to 40x super slow motion videos, 4K movie recording and Up to 16fps continuous shooting. 4K shooting is limited to 5 minutes per clip. You can shoot slow mo videos at 960/1000fps, 480/500fps or 240/250fps. It comes with Wi-Fi and NFC connectivity for quick data transfer and remote access to camera.
Price: Rs. 69,990
Buy Here: Amazon Paytm Mall
2. Panasonic Lumix G7
Panasonic Lumix G7 is an excellent camera for vLog and offers value for money. It is compact and comes with 16 Megapixels sensor. It has 3-inch LCD display that can be rotated to different angles. It offers 4K Photo modes and can record high quality 4K videos. It can record 4K videos at 30p or 24p frames rates It has fast autofocus and good EVF. The only issue is the no headphone jack. It has 4 dials and 16 different buttons. God thing is that it comes with customizable function keys that you can customise as per your need.
Price: Rs. 53,990
Buy Here: Amazon
3. Sony A6300
Sony A6300 is a compact camera with 24.2-megapixel APS-C sensor. It supports 11fps standard burst shooting and offers 425-point hybrid AF. It comes with XGA OLED viewfinder as well. The camera offers Good higher-ISO performance and delivers great image quality. It records 4K video using XAVC S codec and shoots at 25 frames per second. It can also record 1080p at 50 frames per second and 120fps slo mo videos. It supports WiFi, NFC, QR code for seamless connections with phone.
Price: Rs. 66,490
Buy Here: Amazon Paytm Mall
4. Canon EOS M50
Canon Eos M50 is a mirrorless camera with 24.1 megapixels CMOS sensor. It is compact and offers excellent image quality. It supports 10fps continuous shooting. It has a LCD display that can be rotated for shooting at unusual angles.
It can record 4K videos and gives detailed footage but the Full HD recording is better. The reason is that it cannot use Canon's excellent Dual Pixel AF for 4K recording. It comes with built-in 3.5mm stereo microphone socket for recording better quality sound.
Price: Rs. 57,300
Buy Here: Amazon Paytm mall
5. Fujifilm X-A5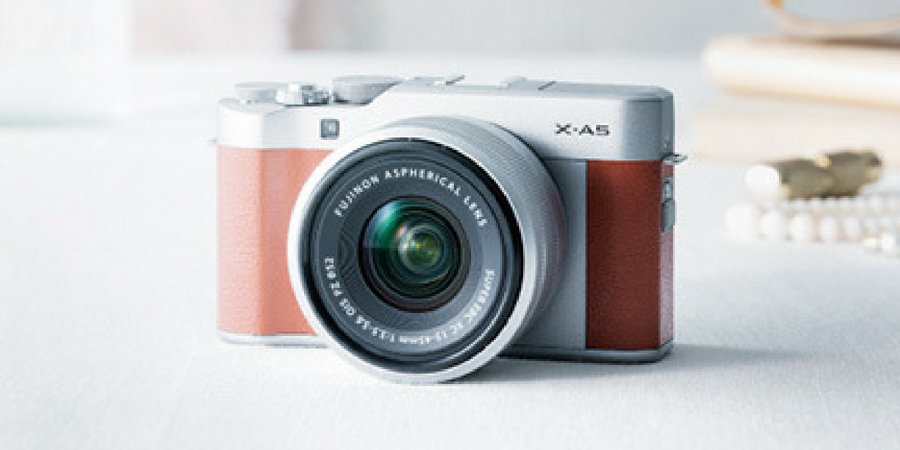 Fujifilm X-A5 is a Compact retro style camera offering good features. It as 180 degree tilting rear LCD screen that allows you shoot from different angles. It features 24.2 megapixels APS-C CMOS sensor. It has several shooting Modes and exposure compensation. It can also record 4K videos but the quality is average. The maximum 4K receding time is also just 5 minutes that is another disappointment. 1080p recording is good and frame rate options are 60fps, 50fps and 24fps. It supports 6fps continuous shooting for photos. It supports Wi-Fi and Bluetooth for wireless pairing with your smartphone.
Price: Rs. 44,499
Buy Here: Amazon
6. Canon PowerShot G7X Mark II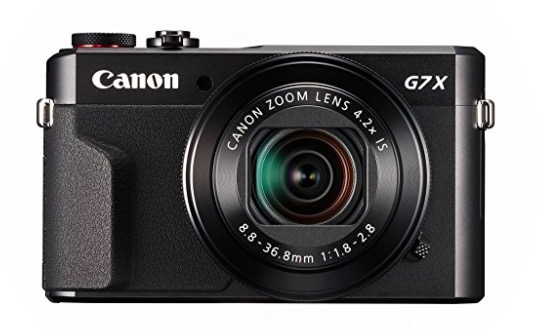 Canon PowerShot G7X Mark II is a compact camera with good performance. It features 20.1 Megapixel CMOS sensor and offers 4.2x Optical Zoom roughly equivalent to 24-100mm. There is also a 3-inch touch display that can be rotated 180° upwards and 45° downwards. It supports 8fps continuous shooting and 1080p video recording. It records high quality videos supported by stabilisation and there is also an option of manual video controls.
It features WiFI and NFC for data sync with mobile phone. The only issue is that it doesn't support 4K. If you want your videos to be future ready, 4K should be your priority. The absence of microphone port is also a disadvantage.
Price: Rs. 41,499
Buy Here: Amazon Paytm Mall
7. Go Pro Hero 6
This is the action camera for those who want to show their adventures sports in blogs. This is the best action camera with awesome features. It features 12 megapixels camera that can capture photos and 4K videos. It even offers good low-light performance. So, you can capture good photos even in low light. It also supports ultra-smooth slow-motion at 1080p/240fps. It features dual microphone that does excellent job and records good quality audio. You can perform several things using voice commands. It is waterproof without any casing and can survive in up to 10 meter depth.
Price: Rs. 34,500
Buy Here: Amazon Paytm Mall
Final Words
I listed all good cameras offering good video recording. You can select anyone based on your budget and preference. I have explained everything you need to know about these camera before buying. So do not miss the description part of the cameras.
If you know any other good camera for vlogging that I missed, let me know in the comments below.