5 Best Home Security Cameras in India
Home security cameras are really important for safety. Now when home security cameras have become smart and affordable, you should consider having one installed at your home. New home security cameras are not just cheaper, but also offer better video quality. You can control these cameras from your smartphone and can also store footage on cloud storage. These cameras also support 2-way audio. So, you can not just see the footage but also listen to what's happening at home and even talk. I have checked most home security cameras available in the Indian market and have made this list of the best home security cameras. In this article, I am listing the best home security cameras available in the Indian market. If you are planning to buy one, check this list and pick the one that suits your need.
Best Home Security Cameras
1. Mi 360-degree WiFi Home Security Camera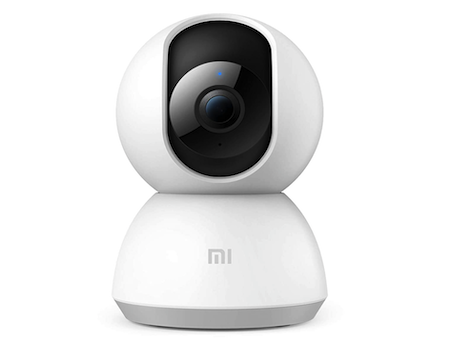 Xiaomi is known for selling cheap but quality products. The company also sells Mi 360-degree Home security cameras. This camera packs a dual Motörhead that enables 360-degree torsion. So, the camera can capture a full 360° horizontal view and 96° vertical view. The camera records 1080p footage. It is also shockproof and motor rotation doesn't make any sound. Another notable thing about this camera is that it records quality footage even in low light. The infrared illumination tech also enables it to capture low-light true color videos.
This is a smart security camera and remains connected to Wifi. So, you can check recorded videos on your smartphone or tablet from anywhere using the app. Xiaomi also promises encrypted data transfer to keep your footage safe and private. The camera also has a speaker and microphone. So, you can always talk to your family using the camera. It is good if you have kids alone.
The camera also has motion detection and alerts you when it detects any motion. This notification helps when nobody at home. The device supports up to 64GB of local storage along with support to Network Attached Storage. This smart home security camera also works with Alexa and Google Assistant.
Price: Rs. 2890
Buy Here: Amazon
2. TP-Link Tapo C200 home security camera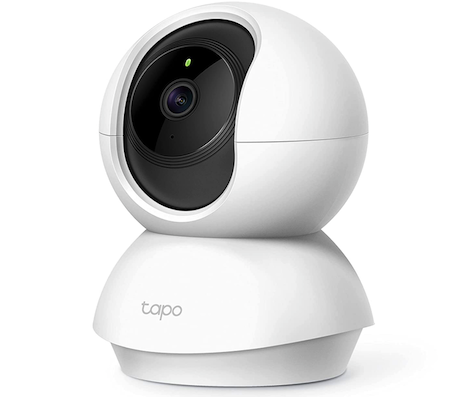 TP-Link Tapo C200 is a similar home security wi-fi camera. It can record 1080p footage and also supports night mode to give you clear footage. The camera also promises to provide a visual distance of up to 30 ft. This camera features Pan and Tilt. It rotates 360-degree horizontally and 114-degree vertically.
It there's an unwanted visitor, this security camera can also trigger light and sound effects to frighten away them. This feature can be helpful in many cases. It also supports motion detection and sends you alters where it detects motion.
This camera can store up to 128GB of local data on a microSD card that is around 16 days of footage. There's a privacy mode. If you enable it, the camera will stop recording. This camera also has a mic and speaker for two-way audio.
By using the mobile app, you can have a live view, talkback, and check previously recorded footage. You can easily select the date and check past football.
Price: Rs. 2249
Buy Here: Amazon
3. Imou 360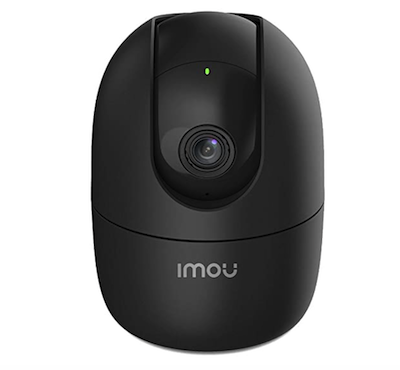 Imou 360 is also an impressive home security camera you can install at home. The most notable thing about the camera is its support for 256GB of storage. So, it can save footage of up to 24 days. This camera also supports H.265 compression that reduces bandwidth. It is a 1080p camera and can record good quality videos. This is also a 360-degree camera with support to PAN and tilt movement. It supports 360-degree horizontal movement and 80-degree vertical movement.
This camera also supports motion detection and can detect human intrusion without sending any false alert. It also then records everything going on. When it detects something, you get a notification on your phone. Like other security cameras, it also supports two-way audio. So, you can talk with your loved ones using the camera.
It is a wifi security camera but also supports LAN for a stable experience. It also supports Alexa and Assistant. So, you can control the camera using voice commands if you have smart speakers installed at home..
Price: Rs. 2499
4. Realme 360
Realme also now sells smart home devices and it launched a 360-degree home security camera earlier this year. This camera features a dual-motor for rotation in all directions and rotation is quiet. The company claims 360-degree rotation horizontally and 104-degree rotation vertically. This camera records 1080 football and promises high-quality footage even in low light.
It has a physical anti-sight switch for privacy protection. The camera can also be set to be in hibernate during certain times. It also supports a microSD card of up to 128GB storage. So, you can plenty of storage to keep your footage.
Like other home security cameras. This camera also features real-time motion detection and sends you alters for any motion it detects. It can detect anomalies in three different ways: voice, motion, and the human body. It can also track objects in real-time. There is a mic and speaker, for voice talkback. You can have two-way audio in real-time.
Realme 360 can also act as a Wi-Fi extender to enhance the stability of the network connection. This feature gives it an advantage over the competition.
Price: Rs. 2699
Buy Here: Amazon
5. CP PLUS CP-E21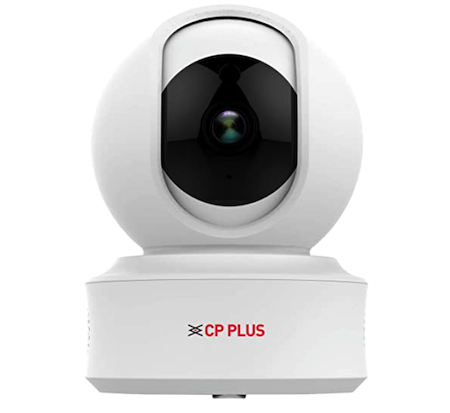 CP PLUS is already a big name in security cameras. The company has been offering CCTV cameras for home and commercial places for years. After smart cameras hit the market, the company also launched the CP PLUS CP-E21 smart security camera. This model is also a 360-degree security camera with similar features that we mentioned in previous listings. This camera can record 1080p full HD videos with crisp details. It can rotate 360-degree horizontally and 85-degree vertically. This horizontal and vertical moment isn't smooth and it produces some sound.
The camera connects to wifi and you can access football anytime and anywhere using the mobile app. It supports up to 128GB microSD card that can record footage of multiple days. This home security camera can also detect motions and Sens you notifications on your smartphone. It also features a mic and speaker to enable two ways of talking.
Price: Rs. 2292