6 Best Lavalier Microphones in India
Lavalier Microphone term is used for clip mic, body mic, collar mic, or neck mic. If you are looking for a good collar microphone for capturing good audio for your videos, you are at the right place.
Also see: Best Shotgun Mics Under Rs. 10000
Lavalier mic is mostly used for filming interviews or shelf shots where you are away from the camera. Lavalier mics are smaller, so you can strategically place them close to someone's mouth in a way that is not visible in the video. It will also be picking proper voice without picking background noise. While Shotgun mics also work well, those fail when you are not close to the camera.
The primary reason for using a Lavalier microphone is that it comes with a small form factor. It also mostly remains hidden and doesn't disrupt the viewer. Lavalier microphones are also extremely portable and don't require any mount.
Also see: Best Vlogging Cameras
I have listed Lavalier Mics of all price segments. If you do not have a high budget, you can go with entry-level mics listed here.
Best Lavalier Mics or Collar Mics in India
1. Audio-Technica PRO70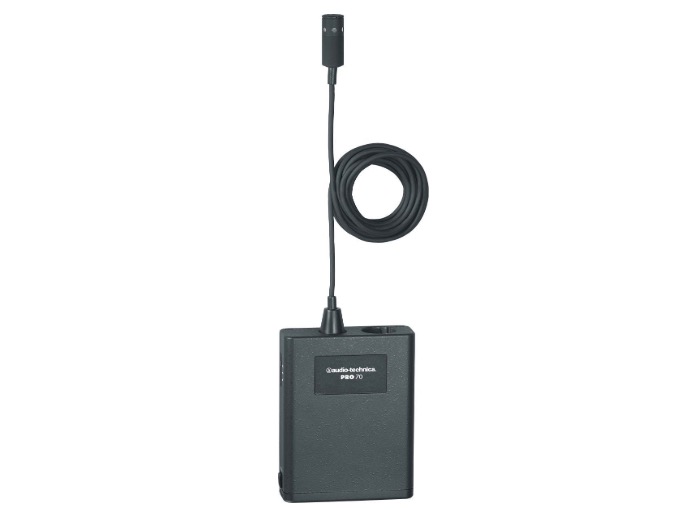 Audio-Technica PRO70 is the best option you have. This is costly but offers solid performance. It is good for singers and works well with both vocals and instruments. It can be used for everything including interviews, public events, or music shows. It comes with a 1.8m cable permanently attached between the microphone and power module. The power module can be put in a pocket ad then attach to the mic to the collar or somewhere else near to mouth.
Key Specs:
Frequency Response: 100-14,000 Hz
Maximum input SPL : 123dB
Low-Frequency Roll-Off: 80 Hz, 8 dB/octave
Signal-to-Noise Ratio: 67 dB, 1 kHz at 1 Pa
Battery Type : 1.5V AA/UM3
Price: Rs. 17,154
Buy Here: Amazon
2. TASCAM DR-10L
TASCAM DR-10L is a compact lavalier microphone. It can record at least 10 hours on a single AAA battery and the recording will be saved to a MicroSD/SDHC card. The recording audio quality is good as features good noise cancellation to remove background noise.
Key Specs:
Sampling frequency. : 44.1kHz, 48kHz
Quantization bit rate: 16/24bit
Input level : -15dBu to -55dBu
Mic input gain: +14dB to +38dB
Input impedance: 33kohm (mic bias off) / 2kohm (mic bias on)
micro USB input for external power
Price: Rs. 25,990
Buy Here: Amazon
3. Zoom F2
Zoom F2 is an impressive Lavalier microphone for professionals. It records high-quality audio in 44.1kHz/32-bit or 48kHz/32-bit WAV files. The mic offers 32-Bit Float recording for full dynamic range and features an 80 Hz low cut filter. The device features an SD card slot to record sound directly to micro SD and SDHC cards of up to 512 GB. It runs on 2 standard AAA batteries and can record audio continuously for up to 14 hours.
32-Bit Float recording for full dynamic range
Records 44.1kHz/32-bit float or 48kHz/32-bit float audio files
80 Hz low cut filter
Records directly to micro SD, SDHC, and SDXC cards
Built-in Bluetooth for connection to the F2 Control app
USB-C for connection to F2 Editor
Runs on only 2 standard AAA batteries
Up to 15 hours of operation
Price: Rs. 20,010
Buy Here: Amazon
4. Sony ECM-CS10
Sony ECM-CS10 is another good collar mic that supports Omnidirectional pattern. So, it pocks voices from all directions and is ideal for lectures or meetings. As it is not much costly, the voice recording is not as clear but it is good enough. So, you can record good quality audio by connecting it to your video camera.
Polar Pattern: 2x Uni-directional
Frequency Response: 50 Hz to 16 kHz
Signal-to-Noise Ratio: 38 dB SPL
Maximum Input Sound Level: Approx. 110 dB SPL
Price: Rs. 5,495
Buy Here: Amazon
5. Rode SmartLav+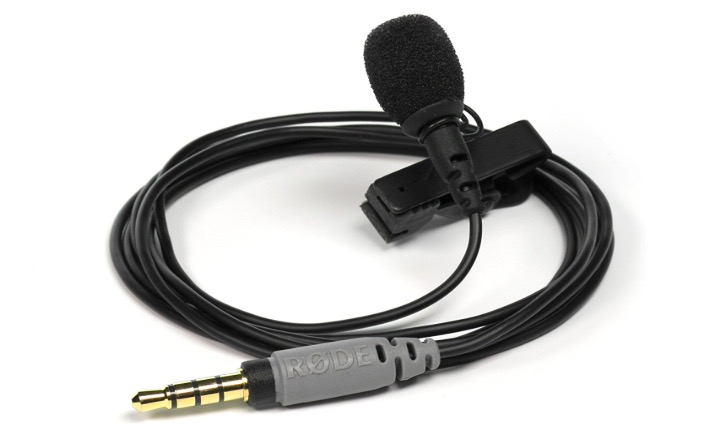 Rode SmartLav+ is a good Rode SmartLav+ and is compatible with most cameras, smartphones, and other devices. It is an inexpensive and portable Lavalier mic to record good quality audio for your videos. It doesn't require extra power. In case you want to use it with some pro audio recorders, you will need to add a small adaptor.
Polar Pattern: Omnidirectional
Frequency Response: 60 Hz to 18 kHz
Signal-to-Noise Ratio: 67 dB
Maximum SPL: 110 dB SPL
Maximum Output Level: 189.0 dBu
Output Impedance : 3 kOhms
Price: Rs. 5,099
Buy Here: Amazon
6. Audio-Technica ATR3350IS
Audio-Technica ATR3350IS is the cheapest option in this list and is budget-friendly. If you do not have a big budget, you can go with this. As this is cheaper, it is not as good as other options on this list. But it is good enough to start. It offers a portable solution offering sound quality.
Polar Pattern: Omnidirectional
Frequency Response: 50 Hz to 18 kHz
Sensitivity: Open Circuit: -54 dB
Impedance: 1,000 ohms
Impedance: 1 kOhms
Price: Rs. 2650
Buy Here: Amazon
Final Words
There are also many cheaper options available on different online and offline stores. But those are just a waste of money and do not work better than the microphone that comes in earphones. Cheap microphones capture low-quality audio with noise. Audio is an important part of videos, so you should not compromise here. Now you have the list of the best collar mics to use for your videos. Choose one depending on your budget.