7 Best Online Resume Makers
Resume is an important document used by professionals to present their background, skills, and accomplishments. Basically, a resume makes your first impression when you apply for a job. So, your resume should be good and must reflect your skills, work experience, and education in a better way. Most people download a resume format and edit it to enter their details. But boring resumes are dead now. You must make a creative resume to make a good impression. There are tons of online resume makers available on the Internet. Some claims but don't offer much. So, you need to land on the right resume builder website. There are several good resume maker software and online tools that help you in making a good resume. In this article, I am listing the best online resume makers.
Also see: 5 Career Guidance Platforms
Online Resume Builders
1. Zety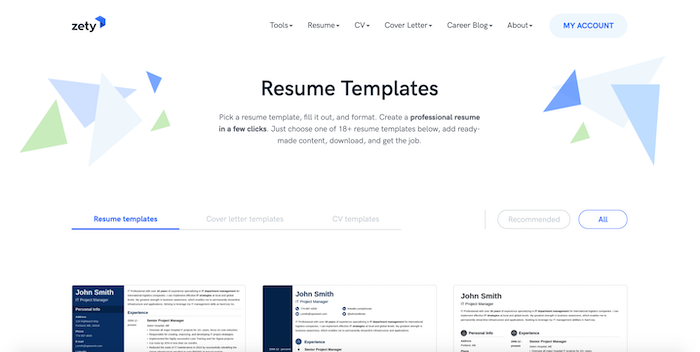 Zety is a dedicated platform where you can make a professional resume, CV, and Cover letter. The platform hosts many resume templates and examples to help you in making an impressive resume. You just need to explore all resume templates, select one and start making your resume. Once you are done, download your resume. It is really easy to use an online resume maker. The website also has a dedicated section for resume-related guides and articles.
I recommend Zety because it also provides tips, a cover letter builder, and more. Zety is a Freemium tool where you first try and then buy. You get 14-day full access at $2.7. There are also monthly and yearly plans.
Don't forget to check it out.
2. ResumeHelp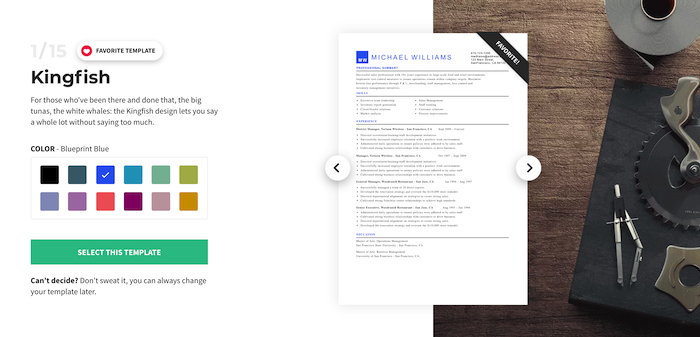 ResumeHelp is another good online resume builder you can try. It comes with 20+ templates and offers a wizard-based resume creator. So, making a resume becomes really easy. You also get pre-written content to use in your resume if it is relevant. This website also offers tips on resume writing.
ResumeHelp is also a paid website that costs $2.90 for a 14-day full-access trial and $7.90 monthly.
3. Resume Coach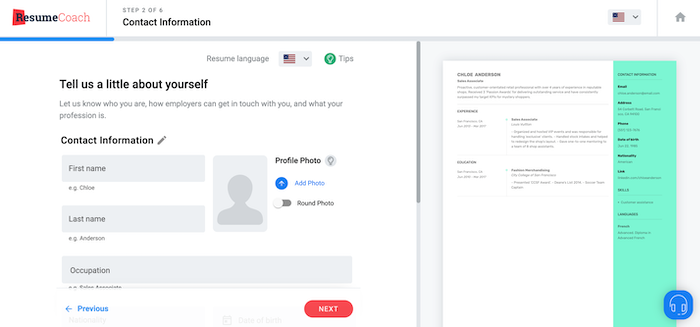 Resume Coach is also an impressive platform that helps professionals in building an impressive resume. It also offers tips on how to write a resume, resume templates, formats, and examples. So, you can make a good resume in minutes. You just need to pick a resume template, add your data and download the resume.
Resume Coach is a freemium tool that offers subscription plans. You need to pay $1.95 for 14 days full access or pay $7.95 monthly.
4. Resume.io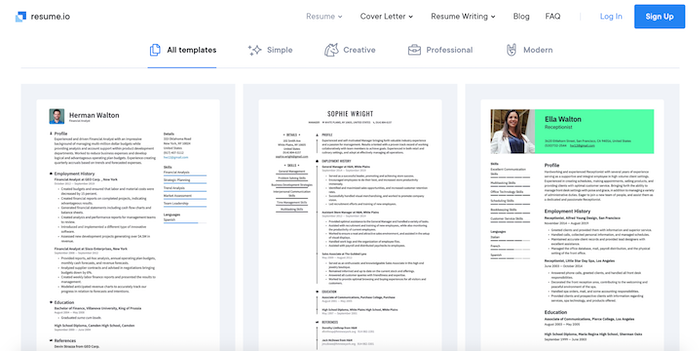 Resume.io is also an impressive online platform where you can build your resume, cover letter or learn about resume writing. Like other resume builder platforms, this tool also offers several resume templates to choose from. Select a template, connect your social profile to fetch your data, and start editing. I like how this tool can import your LinkedIn profile to make your resume.
This is also a paid tool that starts at $2.95 per month for 7-day subscription. In the free plan, you can only get access to one resume and cover letter. The free plan also downloads resumes in TXT format.
5. Canva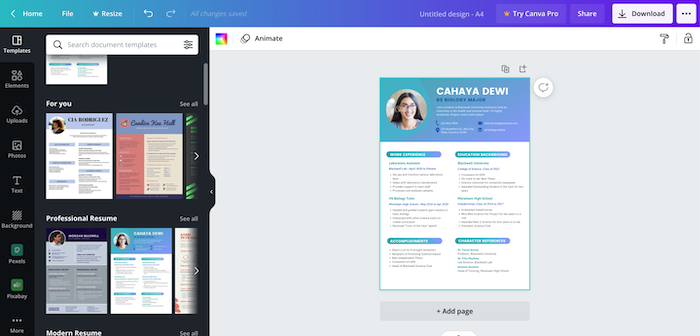 Canva is one of the tools I used daily. I have been using this online tool for making blog's featured images, presentations, social media posts, logos, infographics, and more. This tool also lets you create resumes online. Canva has a big library of resume templates. browser all and see what design suits your professional work. Resume templates are also categorized to make your search easier. Select one template and then start adding your details.
Canva is free and charges only if you use any paid graphics element such as photo, icon, or animation. As long as you are using free elements, Canva is free.
6. Resume.com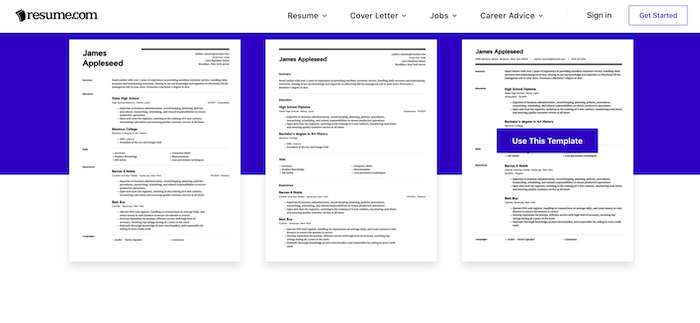 Resume.com is also a completely free online resume builder. You get everything you need to create a professional resume. This tool offers a step-by-step creator for making your resume. You can download the resume in PDF, Word, RTF, and plain text format. Your resume will also be available through your resume.com account. This platform also has resources to learn about resumes, cover letters, and more. You can also use this platform to search for jobs.
The only thing you could hate about this tool is very basic templates. But that's the reason this tool is free.
7. Resume builder by Livecareer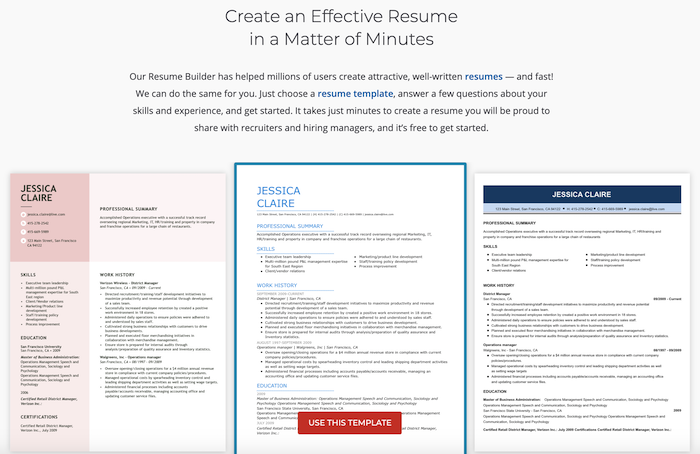 This also a free online resume builder where you can make a professional resume online. This platform comes with a large library of professionally created resume templates. You can select any template and start editing it to make your resume. It also offers step-by-step guides to help you while you are making your resume. You also get access to more than 700,000 free examples, searchable by job title and industry.
Also see: Best Job Search Websites in India