Top 5 Apps To Locate Nearest EV Charging Station in India
Electric vehicles are now slowly getting popularity in the country. Not just the government of India, but also several state governments have announced subsidies to boost EV adoption in India. The primary reason why people are still afraid of buying EVs is the limited charging infrastructure. Electric vehicle companies and some other companies are actively installing charging stations in different cities of India. Many people actually don't know how can they find an electric vehicle charging station around them. They just think there are not any. If you want to locate a nearby charging cation, there are several apps to help you. In this article, I am listing the best apps to find nearby charging stations to charge your electric vehicle. These apps show you a charging station around your area, help you navigate to the charging station, check if a charging point is available, and even pay online for the charging session.
Apps To Locate EV Charging Station
Check this list of best apps to locate EV charging stations in India. These apps let you find electric vehicle charging stations around your location.
Charzer EV Charging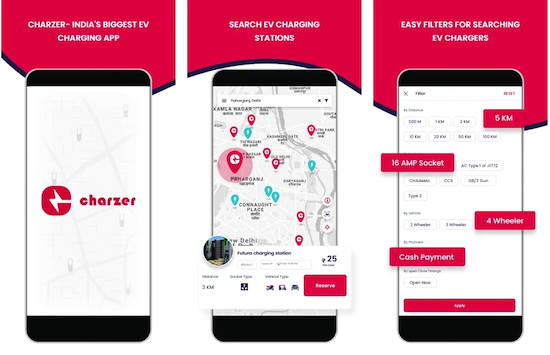 Charzer App is one of the best apps to find your nearest electric vehicle charging station. You can check available slots, pricing and then book a slot. The app can also navigate you to the charging station. It doesn't matter what type of electric vehicle you own. The app serves all kinds of EVs including cars, Scooters, or auto.
The company behind the app also installs charging stations in kiranas, cafes, restaurants, malls, and even tea shops with an aim to create an EV charging station network for consumers. The company aims to have a network of over 300+ charging stations across India.
2. Statiq EV Charging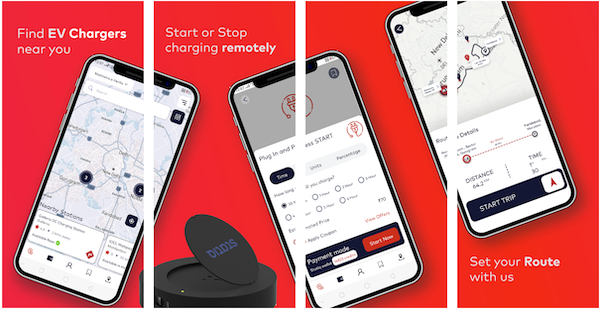 Statiq EV Charging is also a popular EV charging station app. The app boasts to be the largest charging network. The app lets you locate charging stations, book slots, and make payments. The app displays live status data from EV charging network. You get information on different charge points including location, connector details, speed, pricing, access, amenities, network, and contact details. It supports all electric vehicles including 3-wheeler and 2-wheelers. The app boasts 150+ charging stations in India and also offers navigation.
3. Tata Power EZ Charge
Tata Power EZ Charge is the app owned by Indian car manufacturer Tata motors. This app shows Tata Power EV Charging Network. You can book charging sessions and make payments. The app serves everyone including EV owners, Fleet EV owners & Taxi EV owners for charging. It covers EV Charging Infrastructure in Public, Home & Commercial spaces. The company has deployed EV Charging Solutions in 40 cities across the country.
4. EV Plugs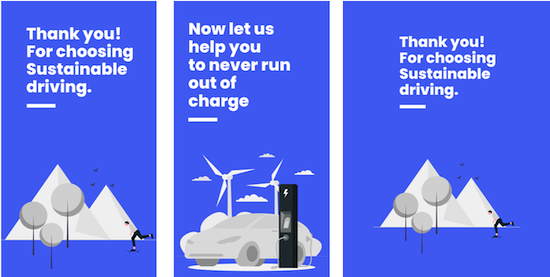 EV Plugs is basically a Charging Station aggregator platform that aggregates EV charging stations from brands like EESL, Tata Power, Statiq, Magenta, Ather, and more. You just need to choose your vehicle and then find charging stations. You can either see the list of charging stations or check in the map view. The app also shows directions from your locations to the selected charging station.
Download: Android
5. ChargeGrid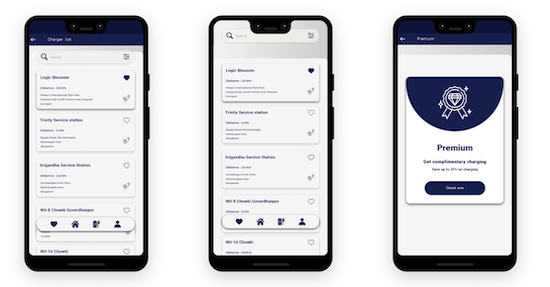 ChargeGrid is another nice app that lets users find electric vehicle charging stations across the country. You can search for the nearest charging station and see the results on Map mode or List mode. After selecting the charging station, you can get directions from your current location. The app also lets you make cashless payments for charging using Wallet, UPI, Net Banking, or Debit/Credit Cards. You get Live status on the charger's availability. The app also shows the LIVE status on Time & Electricity Consumed on your current charging session.
Download: Android
Wrap Up
This was a list of apps To find EV charging stations in India. You can download and install any of these apps to find charging stations for electric cars in an area. You can either locate around your location or see if charging stations are available in a specific city or regions.