Meta is testing default end-to-end encryption on Messenger
Facebook has finally started testing its to turn on end-to-end encryption (E2EE) by default in its Messenger platform. Currently, the company lets used the option to turn on E2EE on a chat. Not all people go and enable it manually. So, making it default is a better way to keep users safe.
End-to-End encryption means Messenger conversations can only be read by participants. So, it makes it impossible for third parties such as law enforcement to snoop on your conversations. The company has begun testing default End-to-end encryption across the platform in all chats with a limited number of Messenger users.
The company is also releasing a new feature called 'Secure Storage' that lets users back up their end-to-end encrypted conversations. Secure Storage will give multiple options for accessing backups such as creating a PIN or generating a code. You can also choose to restore Messenger conversations via third-party cloud services.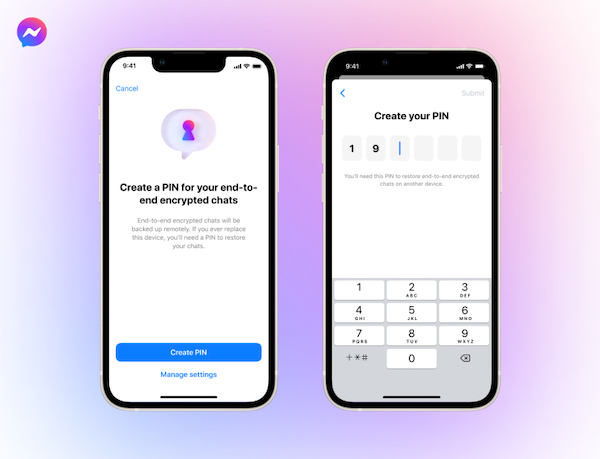 Meta is now testing secure storage on Android and iOS. It is not yet available on the web.
Meta has also released a new open-source web browser extension called Code Verify. This extension automatically verifies the authenticity of the code on messenger.com. This extension lets users confirm the effectiveness of end-to-end encryption security.