Android is the most popular smartphone OS because smartphones running Android come in different price segments. But a new report claims that Android's market share has declined significantly in the last 5 years. Android's market share lost to 69.74 percent in January this year from 77.32% back in July 2018. Apple's iOS managed to increase its market share from 19.4 percent to 25.49 percent.
StockApps.com has published a report on smartphone OS market share. The report claims that Android is slowly losing its market to iOS. Android's market dominance is still not under threat because of the affordability factor. But Android is certainly losing people in the premium segment.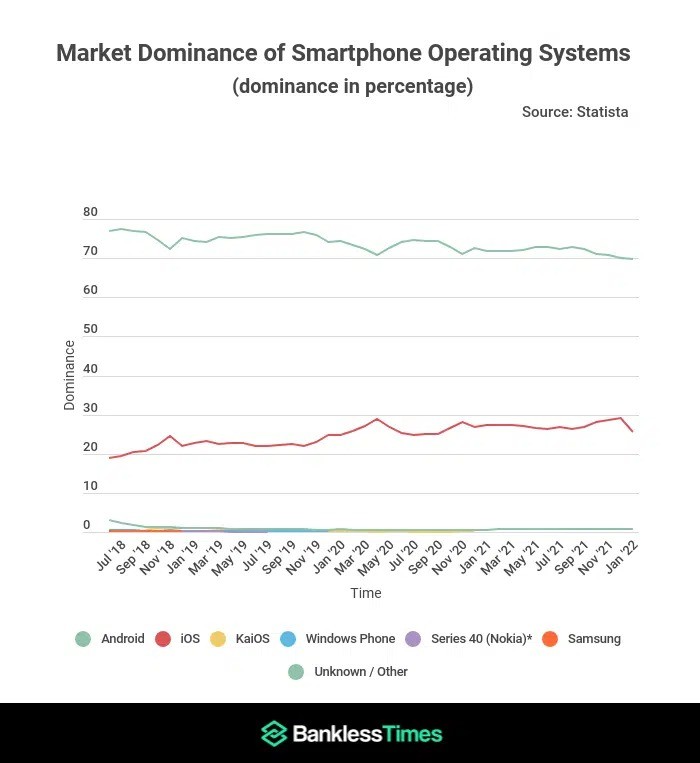 "Its worldwide market share in January 2022 stood at 69.74%. In contrast, the OS commanded a market share of 77.32%, its highest ever, in July 2018. Thus it has ceded 7.58% of its holding in the last five years," the research says.
Also see: Android Version List
Apple's iOS is the top platform in North America but Android is dominating in South America, Europe, Africa, and Asia. If we look at the data, Android smartphones account for 84%, 90%, and 81% in African, South American, and Asian continents. Apple's iOS commands 54% of the market in North America and Oceania regions.