Facebook's Internet.org is now 'Free Basics by Facebook'
Facebook has renamed its internet.org mobile and web to 'Free Basics by Facebook'. This initiative by Facebook offers more than 250 services for free in 19 countries including India as part of providing internet access to everyone across the globe. Free Basics apps are available in app stores. On web, you can access it on FreeBasics.com.
In India, it has partnered with 30 more developers including English Dose, Mera Doctor, M-Kisan, My Rights, SkyMet and more to make this platform better. People will get access to more than 60 new services now. People can navigate to menu to access service what they want. One can also search for services by name to use.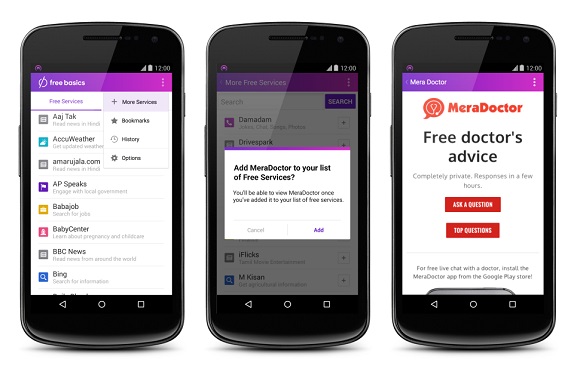 Facebook has also added support for encrypted services on web version. Even if you are using the service offering HTTP, it will encrypt the information from the device to its services.
Internet.org now claims to offer Internet access to one billion people across Asia, Africa and Latin America. With new changes, Facebook wants its Internet.org service to pass net neutrality debate.
This rebranding came in the time when Indian Prime Minister Narendra Modi is scheduled to visit Facebook HQ to meet Mark Zuckerberg. Mark is expected to talk about Internet.org initiative to make internet affordable and more accessible in India. It want to be part of digital India initiative. In past, it faced criticism because of Internet neutrality debate. We hope issues will resolve soon.
Source: Facebook Newsroom