Google Brings App indexing to iOS, search results will now show content from iOS apps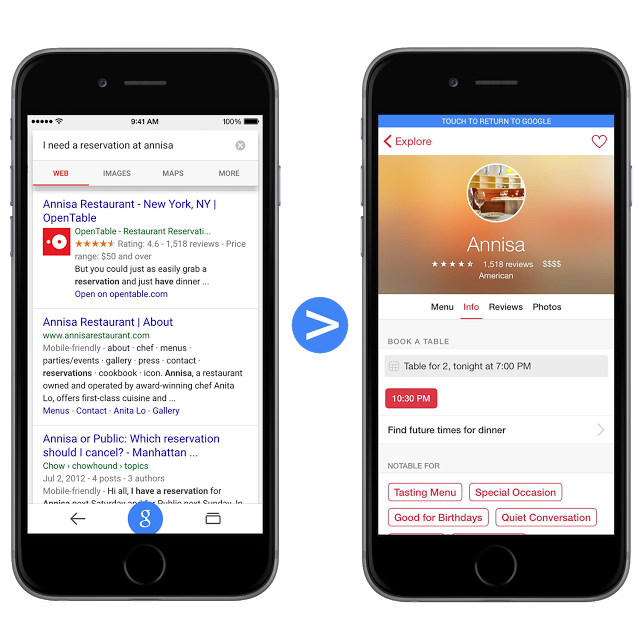 For around two years, Google has been showing relevant content from Android apps installed on user's phone or tablet. Google also began suggesting users to install Android apps from its search results. Now, it is brining the same feature for iOS. So, iOS users will also now see content in Google search from iOS apps.
Google cannot know what apps you have installed in your iOS device, this is why the content suggestion will not be as relevant.
Initially, Google is starting this test with small number of developers. In coming days, it will be available for all developers. If you are a developer, you should add deep linking support to your iOS app. Make sure that your app will offer search results in one click.
Google confirmed that the app indexing will start showing search results from iOS apps in both the Google App and in Chrome for signed-in users in coming weeks.
Source: Google Developers Blog