Apple Introduces The Apple watch
Today its Apple day, after launching Apple Iphone6 and Apple Iphone6 Plus it also unveiled its Apple Watch. Yes, It's called Apple watch not iWatch. According to the CEO Tim Cook the watch is all about health & fitness tracking. Tim Cook also said that the watch will cost around $349 and will be available at the starting of the next year. He assured that the wait will be worth for the users.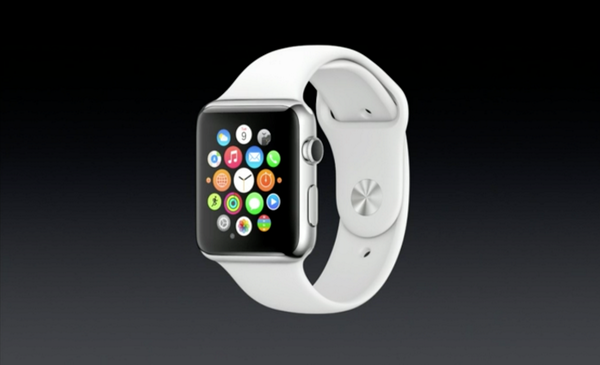 Apple Watch features a built-in gyroscope that is a heart rate sensor. It also features a Taptic Engine that will allow users to tap between different features without having a multiple input buttons. Apple will be providing a Magsafe wireless adapter that is capable of charging the Watch without any external charger. Apple has totally modified and redesigned its OS for Apple Watch just like they did it for the Apple TV. The software end of the Apple Watch features a voice activated Siri, dedicated maps and photos applications. Apple Watch has a in-built sensor that allows it to get activated whenever you lift your wrist.
According to CEO Tim Cook, Apple Watch will be available in three different editions namely Apple Watch, Apple Watch sport and Apple Watch edition. All these watches will be available for both men and women. Apple is also giving six different strap options in different colors that will allow users to change it according to their need. Apple Watch has a digital crown embedded that allow users to interact with device and also allows zoom in the map application. There is also one prominent feature where you don't need to type the messages because the OS is intelligent enough which will provide users proper suggestions for the incoming messages.
Apple also announced that the Watch kit will be available for the developers to create there own custom applications for Apple Watch.