Facebook's New Test Feature Displays Whether User is Online from Mobile or Web
It seems that Facebook is testing a new feature on desktop chat. Now, Facebook chat display the platform of online users' device. If user is online from desktop, chat display WEB in front of the name. If user is online from mobile app or mobile version of Facebook, it display MOBILE.
You can clearly see this new feature in the snapshot attached above. This feature is helpful for all users. If a user is online from mobile, you already know it and will think before initiating chat. Earlier, Facebook displays this data in chat by adding "Sent from Web" or "Sent from Mobile" in chat box while chatting a friend.
Currently, this feature is only available for few users. We have tried contacting Facebook's spokesperson to know  more about this.
Update:
We have an update on this feature. It is not working fine for users. In the snapshots below, you can see that chat side bar is notifying that user is online via web. But chat box is saying that messages were sent from mobile.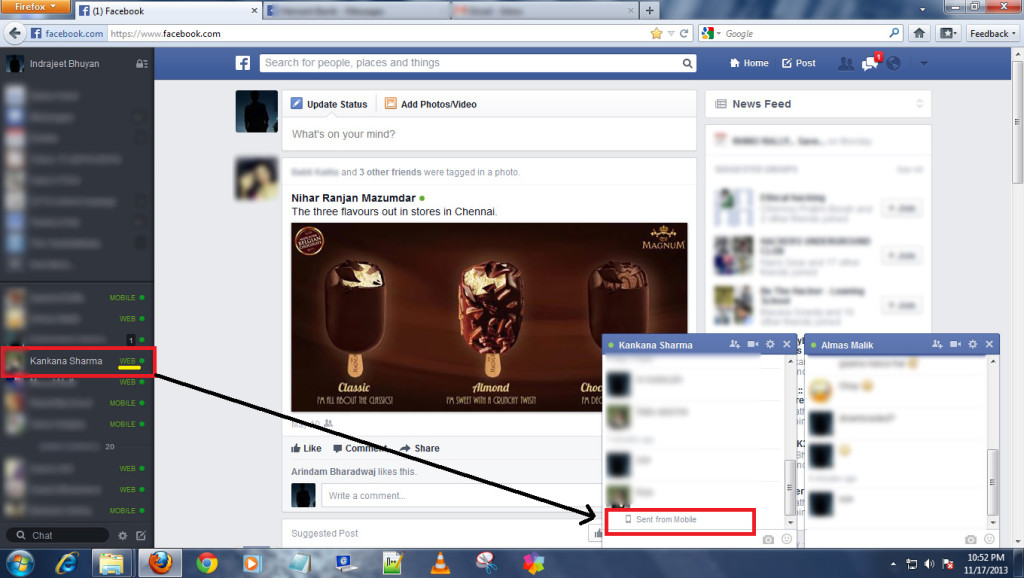 If you are also one of those lucky users who can see this feature in chat, let us know via comments.
Thanks Pavitra for the TiP