Google to Acquire Meebo for $100 million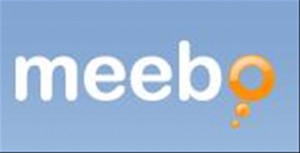 According to AllThingsD, Google is in talk to acquire Meebo for the amount of $100 million.
Meebo is a messaging app for browser. It was founded by Sternberg, Sandy Jen (who is CTO) and Elaine Wherry (now an advisor) in 2005. Company has 7 years dedicated in messaging. It also allow webmasters to add a meebo chat box in the websites.
Meebo raised $25 million in its last round of financing in 2010. The round was led by Khosla Ventures with participation from Draper Fisher Jurvetson and Sequoia Capital. The company has raised $62.5 million to date.
No one is ready to comment on this. We are trying to get more on this. And will update as we get anything interesting.
What do you think about this? DO you think that Google may be interested in Meebo? Will Google buy Meebo? Share your views about Meebo via comments.