Xiaomi recently launched its new selfie phone Xiaomi Redmi Y2 in India starting at Rs. 9999. The phone is good in terms of performance and camera. If you are thinking to buy the phone, you must know that it lacks Gorilla Glass protection. So, display can get scratches easily. This is the reason, you must buy a good case and tempered glass to protect it. In this article, we are listing best Cases, covers and tempered glasses for Xiaomi Redmi Y2. You can buy any of these depending your choice.
Note: Xiaomi gives a good quality silicon cover within the box. If you are comfortable with that, you can skip the case and directly go to the tempered glasses list.
Also see: Xiaomi Redmi Y2 Impressions
Best Xiaomi Redmi Y2 Cases, Covers
1. Annure Slim TPU Back Cover
This is a sleek back cover for Redmi Y2 to give it a protection without composing with the look. It is easy to remove and install. It has anti finger print and anti scratch. It is flexible and also tear resistant. It offers Tactile Buttons for natural feedback.
Price: Rs. 199
Buy Here: Amazon
2. Ridhaniyaa Rubberized Matte Cover for Redmi Y2
This is a another good back cover for Redmi Y2 offering 360 degree protection. Like the previous one, it is also not bulky and protects the phone without adding weight to it. It is designed using High Density PolyCarbonate and features Scratch Proof Coating for lasting Durability. It has proper cut outs for speaker, camera and other ports for easy access. It avoids dust and stretches.
Price: Rs. 249
Buy Here: Amazon
3. Annure Flip Back Cover
If you want a flip cover, this one is the best for your Redmi Y2. It uses superior natural texture leather to offer premium style without compromising with protection. It has Soft delicate lining, anti-skid and dirt-proof build. It offers 360 degree protection.
Price: Rs. 249
Buy Here: Amazon
4. Premium Hybrid Case
This one has been designed using lightweight PC materials and improved the look of the phone. It also has 0.3mm raised bezel to prevent camera scratches. It is easy to install and remove so good enough for daily usage.
Price: Rs. 225
Buy Here: Amazon
5. Redmi Y2 Rugged and Tough Defender Case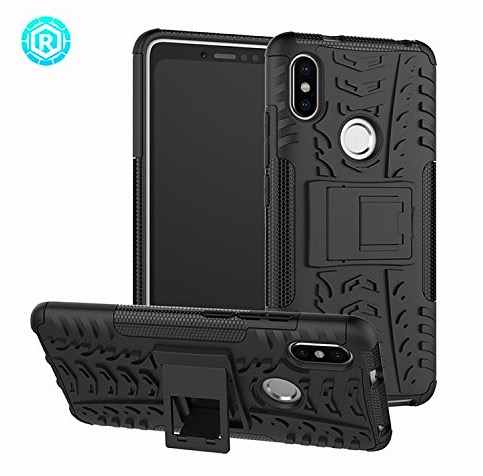 If you usually drop your phone, this case is for you. It is a Rugged Redmi Y2 case with Anti Shock Corners to make your phone shock resistant. It has proper holes and cut-outs for sensors and raised lips protect the screen and camera bump. It also features a stand to hold the phone on flat surface while watching videos and movies.
Price: Rs. 399
Buy Here: Amazon
Best Xiaomi Redmi Y2 Tempered Glasses
Here are the list of few good tempered glasses for Redmi Y2.