5 Best Headphones Under Rs. 3000 in India | 2018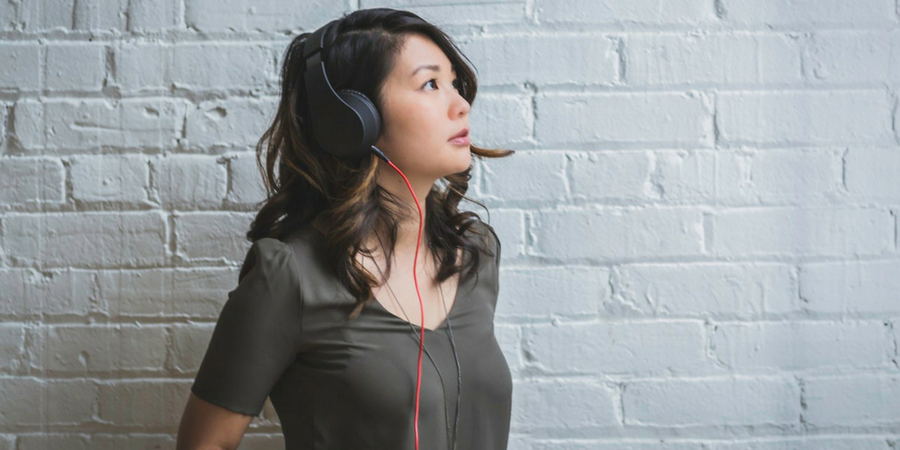 Headphones is now an important part of our life that allows us to enjoy quality music. Headphones come in wide range, but not all people can afford the costly headphones. If you are looking for a good headphone under 3000 INR, you are at the best place. We have curated the list of best headphones in the budget of Rs. 3000. While making this list, we have considered several factors to list the best headphones available in India. These factors including build, sound, noise isolation and comfort. So, this list includes the best headphones under Rs. 3000.
It is worth to note that the list is only for headphones under Rs. 3000. I will make a separate list of earphones under Rs. 3000.
Up to 60% off on Bluetooth Speakers
Up to 60% off on Bluetooth Speakers
Best Headphones Under Rs. 3000
1. Sony MDR-XB550AP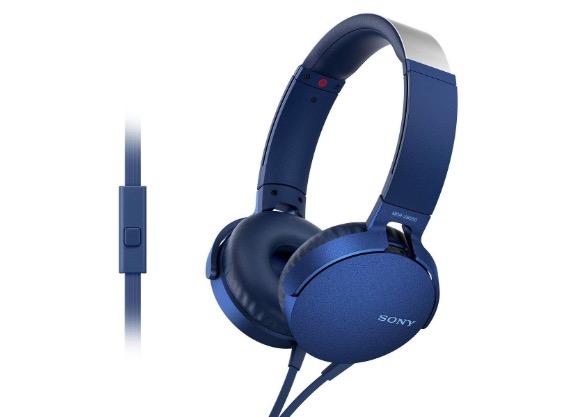 Sony MDR-XB550AP is the stylish and good headphone for good music experience. It has a 30 mm dynamic driver unit for delivering loud sound. It comes with extra bass technology that offers deep bass notes. It also has a Bass booster that amplifies low-end frequencies. It offers clear sound and good bass. So, the overall music experience will be awesome. It offers good isolated experience, to avoid any noise from surrounding to interrupt you.
It has a metallic headband but plastic Earcups. The ear cushions are made from soft faux leather offering a comfortable experience. The Tangle-free wire is connected to both ear cups. It comes in several color options. So, choose that suits you.
30 mm dynamic drivers.
102dB/mW sensitivity.
24 ohms of impedance.
5Hz to 22,000 Hz frequency response.
Deep bass feature.
Weight: 190 grams
1 Year warranty
Buy Here: Amazon Paytm Mall
2. Sennheiser HD 205 II
Sennheiser HD 205 II is also a good over-ear headphone that you can consider in this price segment. It offers crisp balanced audio quality. Bass and treble are also balanced. So, you will have amazing sound experience. It also has good noise isolation
This one also has a good build quality. The headband is made of metal while earcups are made of plastic with cushions to offer comfortable listening experience. You can easily use it for 2-3 hours continuously. It also has a 3 meters long wire.
112 dB/mW sensitivity
14 Hz to 20,000 Hz frequency response
32 ohm of Impedance
Weight: 206 grams
2-year warranty
Buy Here: Amazon Paytm Mall
3. Mivi SAXO
Mivi SAXO gives both wired and wireless connectivity option. It features 40mm drivers for delivering rich, deep bass and stream crystal clear sound. It also features noise cancellation for excellent, detailed sound by keeping the unwanted noise out.
It comes with Bluetooth connectivity for connecting to smartphones or other devices wirelessly. It also supports dual pairing. It also has a Sweat proof design, so good for use while running. The battery lasts over 15 hours easily. When it is out of power, you can always use it by plugging a cord.
It has a foldable design that looks really attractive. It has ultra soft cushion ear cups and headband for a commutable experience.
Wired and wireless connectivity
40 MM drivers
115 db sensitivity
420 mAh battery
Weight: 340g
1 year warranty.
Buy Here: Amazon Paytm Mall
4. JBL T450BT
JBL T450BT is another good On-Ear Headphone priced less than Rs. 3000. It is a wireless headphone with 32 mm driver. It offers powerful audio and deep bass. So, you will love the overall music experience of this headphone.
It offers over 10 hours of audio playback on a single charge. It features Bluetooth 4.0 connectivity to connect with any device. It has a metal headband with cushion. Ear cups are adjustable and have cushions for making the overall experience comfortable. It has rugged construction ensures they fold and unfold perfectly.
32 mm driver
32 ohms impedance
20 to 20kHz dynamic frequency range
Weight: 145 g
1-year warranty
Buy Here: Amazon Paytm Mall JBL
5. Panasonic RP-HXS400
Panasonic RP-HXS400 is a stylish stereo headphone with the compact folding design. It has 40 mm driver units good quality of sound and deep bass.
It comes with many colorful options and is comfortable to wear. Earcups can be rotated to 90 degrees. It has a flat cord of 1.2 meters.
40 mm driver
9 Hz – 26 kHz frequency résponse
32 Ohms impedance
Sensitivity:110 dB @ 1 kHz
Weight: 165g
Max Input Power:1000 mW
6 Months warranty
Buy Here: Amazon
Final Words
These are the best headphones you can get in India for less than Rs. 3000. All these headphones offer excellent music quality and comfortable experience. I hope this list helped you. If you know any other headphone that should be in this list, you can comment below to tell us about that. I will test that for sure to add it in this list.
If you have anything to ask, you can always ask via comments.